A group of people on a quest to find a ghost instead discovered a body inside an abandoned hospital Sunday evening.
The ghost hunters discovered the body of a white woman inside Kuhn Memorial State Hospital in Vicksburg, Mississippi, which has been vacant for more than two decades.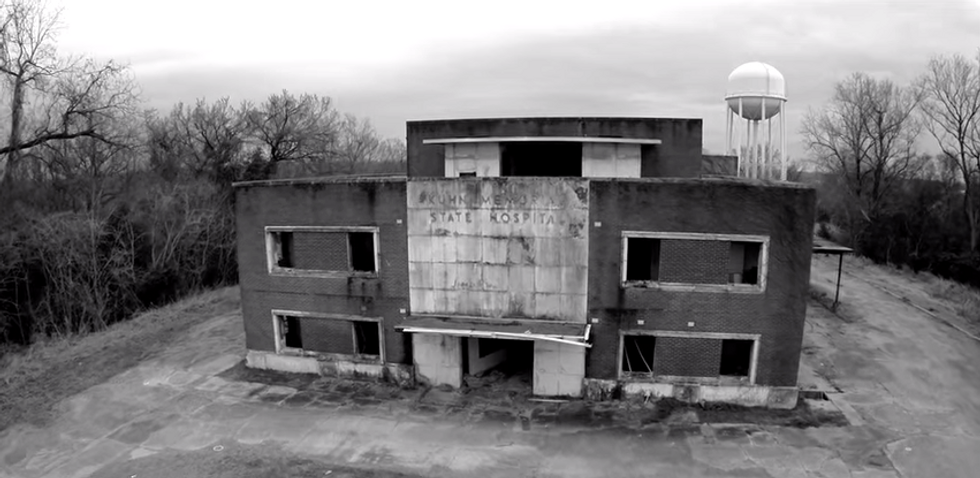 Kuhn Memorial State Hospital in Mississippi has been abandoned for more than two decades. (Image source: YouTube)
"We found a white female that appears to be in her late 60s with trauma to the head and the body has been sent to Jackson to be processed," Vicksburg Police Chief Walter Armstrong told the Vicksburg Post.
"There was some people over at the hospital ghost hunting and they stumbled upon the body, and they took off and reported it to the Warren County Sheriff's Office," he said.
Although the police have yet to identify the dead woman, Armstrong did say she fit the description of a 69-year-old local woman who went missing. The woman's car was found abandoned on the side of a road, and police said her house appears to show signs of a disturbance.
Police arrested two men at a traffic stop who supposedly were in possession of a stolen weapon and a stolen vehicle. One of the men allegedly agreed to cooperate with Vicksburg police officers and show them where they had dropped the woman off.
"The gentleman that we had with us that had been arrested in Leland was to show us where he had let the lady out of the vehicle, but that never panned out," Armstrong said. "We ended up canvassing several turn roads up there in hopes to find her, but we didn't." We don't believe that he was being truthful, we believe he was lying the whole time and only came back to Vicksburg when we heard that a body had been found."
The derelict hospital has been the setting for many ghost hunts and was featured in a 2014 episode of "Ghost Asylum."
(H/T: Vicksburg Post)