A photographer in Germany pointed his Nikon Coolpix P900 camera to the sky a few months ago and zoomed in living up to the camera-maker's pitch that the "sky is no longer the limit." His results are now going viral.
The photographer going by Lothar Lenz trained his 83x zoom on the moon, which at the time remained like a ghost in the daytime sky, and zeroed in.
Here's what it looked like from his initial vantage point.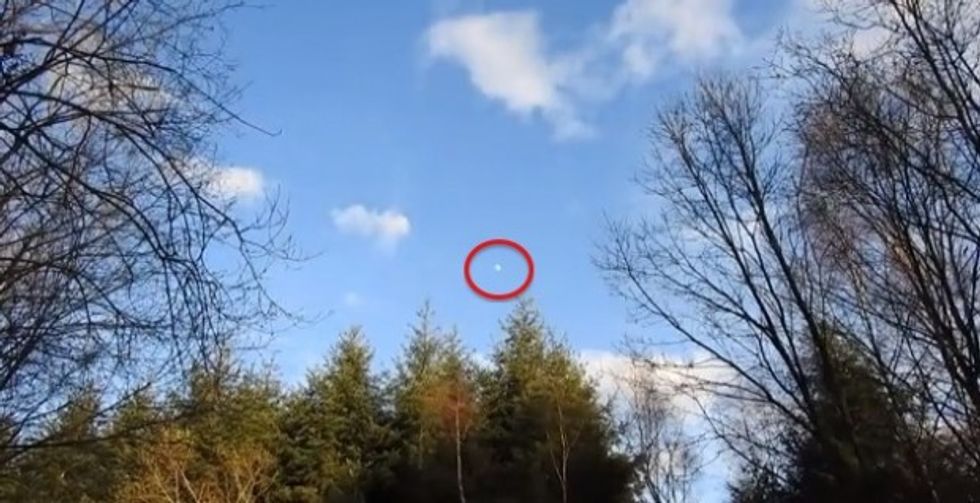 Image source: YouTube
When he zoomed in as far as he could, this was the result: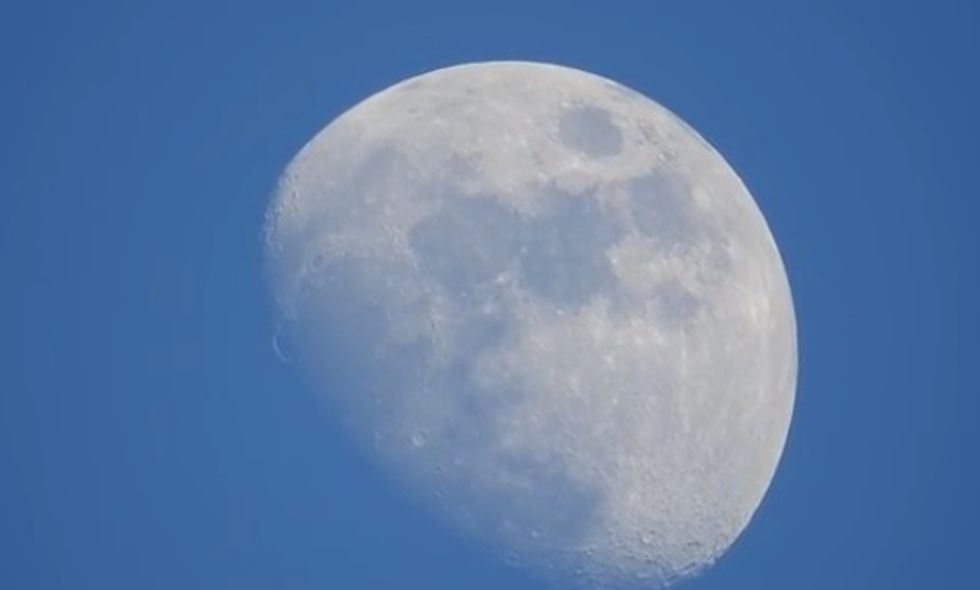 Image source: YouTube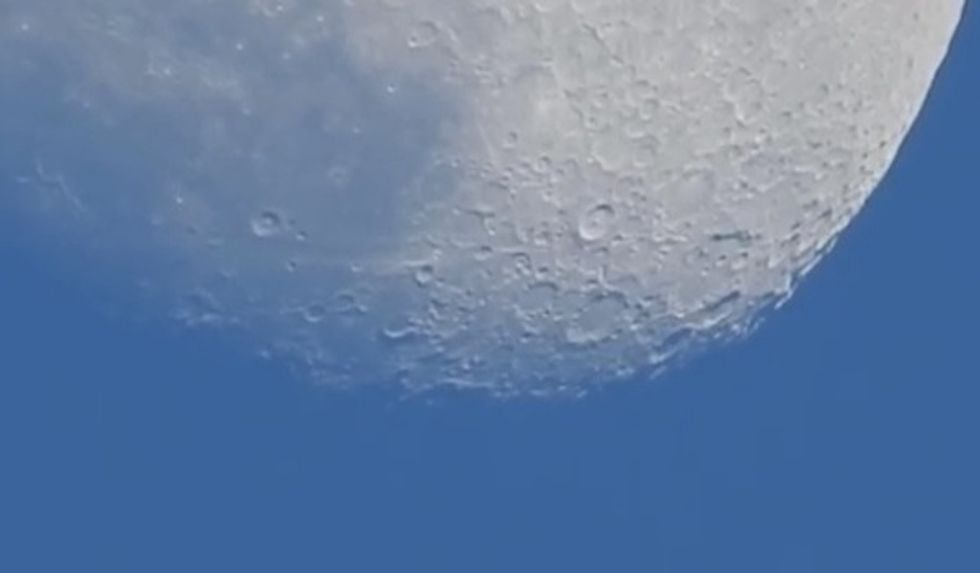 Image source: YouTube
Check out the zoom video in which you can see the Earth rotating:
If you don't think the footage is real, others have taken the same camera and conducted zoom tests with similar results:
Here's another:
On its website, Nikon explained that its camera also has a 166x dynamic fine zoom in addition to is 83x zoom.
"With 2,000mm equivalent focal length, subjects barely visible with the naked eye can fill your frame," Nikon stated about its camera. "And if they don't, Dynamic Fine Zoom, an enhanced digital zoom effectively doubles that reach—to a 4,000mm equivalent!"
(H/T: Reddit)