A couple of dirt bikers were zipping along a trail in northwestern Michigan in June when nature threw them off course — literally.
Andrew Finch, who wore a GoPro camera on his helmet at the time, captured the moment Chris Deweerdt collided with a young black bear crossing the trail in Baldwin, Michigan. Finch swerved and hit a tree to avoid them.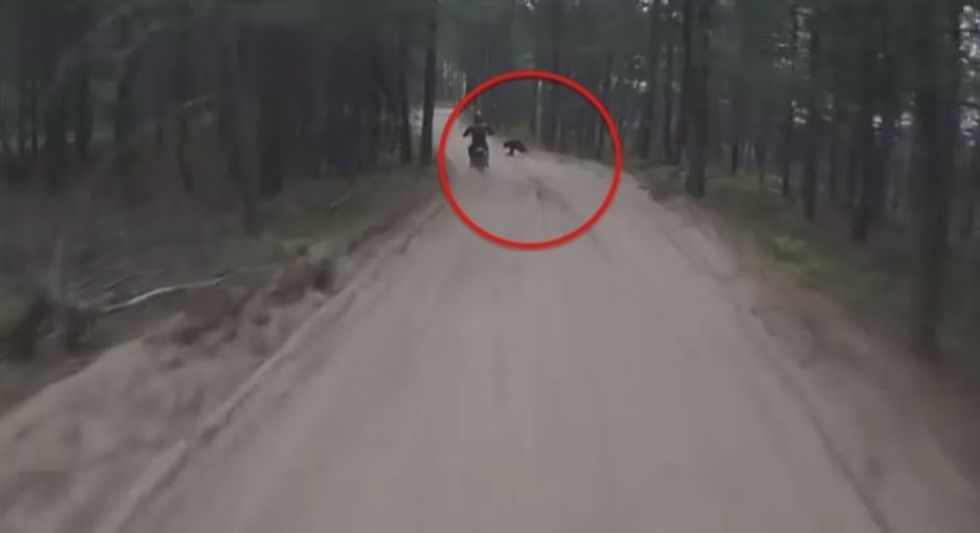 Image source: YouTube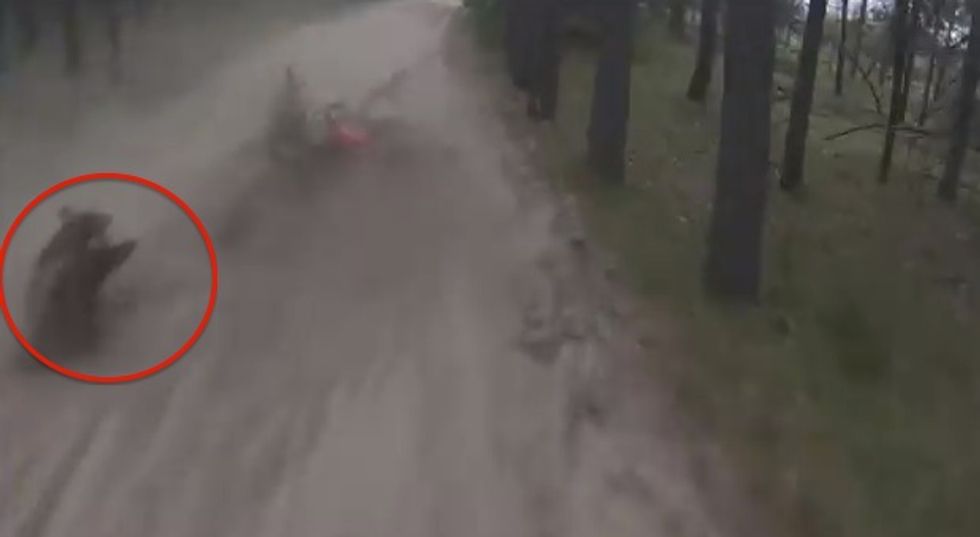 Image source: YouTube
Finch, who was able to get up almost immediately after the accident, scrambled over to Deweerdt who remained on the ground for a few moments before he rose to his knees. The bear had already scampered off.
"It was a f***ing black bear! What the f***!" Finch said in the video.
Watch the footage (Content warning: strong language throughout):
According to MLive, Deweerdt and Finch recovered from their shock, sitting in the wooded area for an hour before getting back on their bikes to call for help. Deweerdt suffered a concussion in the accident. In the comments he revealed that he "couldn't really walk for [three] days."
A report from Up North Live in June noted that while most black bears live in Michigan's Upper Peninsula, around this time yearlings occasionally make a trek south.