Former CNN anchor and investigative reporter Lynne Russell says her husband, former CNN reporter Chuck de Caro, is her "hero" after he killed an armed robbery suspect with a number of well-placed bullets.
Though they are known for their journalistic work, Russell and de Caro are not the couple to mess with. Russell is a former Fulton County, Georgia, sheriff's deputy with two martial arts black belts and de Caro is a gun-carrying retired Special Forces member, KOB-TV reported.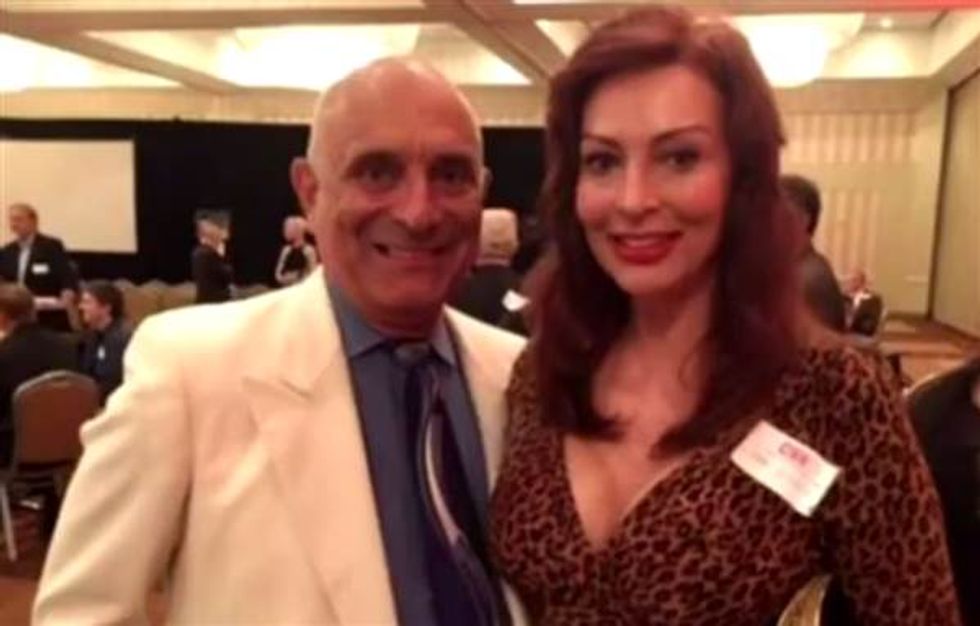 Photo via KOB-TV
The couple was reportedly in the parking lot of a Motel 6 on Tuesday night when the suspect aggressively approached and forced them into their hotel room, according to Russell.
Russell said she knew the situation was serious when she realized the suspect was "used to this." She said she "suddenly realized that it wouldn't bother him at all to pull the trigger."
Russell and de Caro — both described as expert shots — were legally carrying concealed handguns, she said. She said she offered to search her purse for something of value to hand over to the gunman — and slipped her gun into the purse, which she then handed to her husband.

"'Is there anything in here we can give him?'" Russell said she asked. "Chuck said, 'Oh, yes, there is.'"

Russell said the man took de Caro's briefcase over to the bed of the motel room and began firing at her husband.

"Chuck fired back, and it was a shootout," she said. "He expended the rounds from one small handgun and grabbed for the other even as he had taken fire" and was losing blood quickly."
Likely thanks to de Caro's training with firearms, the suspect "went down, and he was history," Russell said.
Though de Caro was shot three times, his injuries weren't believed to be life-threatening and was expected to survive.
"I am very, very proud of my husband. He is my hero," Russell told NBC News.
---