FAYETTEVILLE, N.C. (TheBlaze/AP) -- A North Carolina mall went into lockdown Thursday evening when an armed man wearing military gear was spotted. This man, authorities said, is a Fort Bragg soldier who was going to have photos taken.
Fayetteville police said 25-year-old Bryan Scott Wolfinger was arrested and charged with "going armed to the terror of the public" in connection with Thursday's incident at Cross Creek Mall in Fayetteville.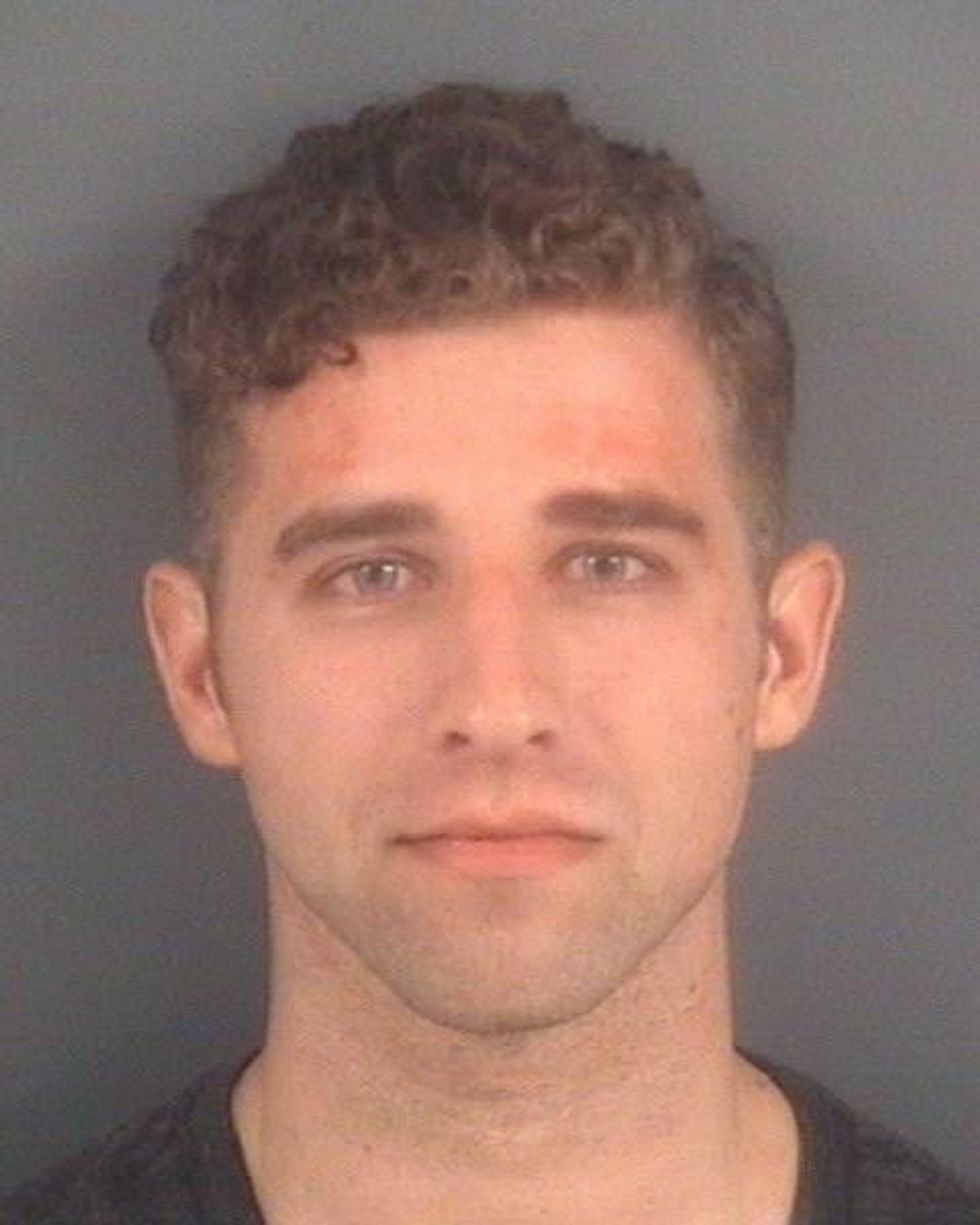 Bryan Wolfinger, who is based at Fort Bragg in N.C., was arrested and charged after he went to a Fayetteville mall carrying an AR-15. (Image source: Fayetteville Police Department)
A statement from the Fayetteville Police Department said Wolfinger was preparing to have photographs taken with the military equipment and rifle when 911 calls were received of an armed male at the mall. The public, not knowing the man's intention, panicked.
"It was really chaotic," Amirah Williams told WRAL-TV. "It was scary. Nobody ever wants to be in a predicament like that. I was panicking. My friends were panicking. Everyone in the mall was panicking. It was just scary."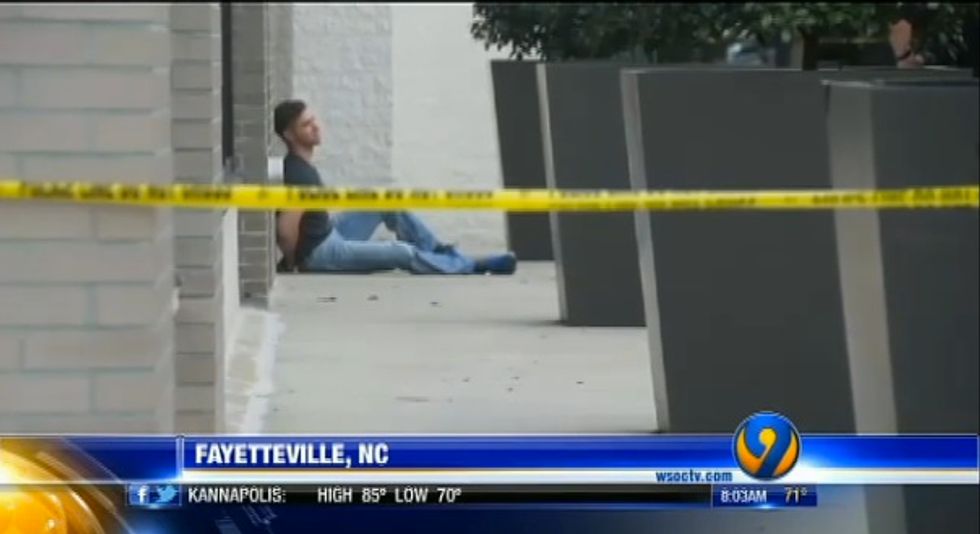 Image source: WSOC-TV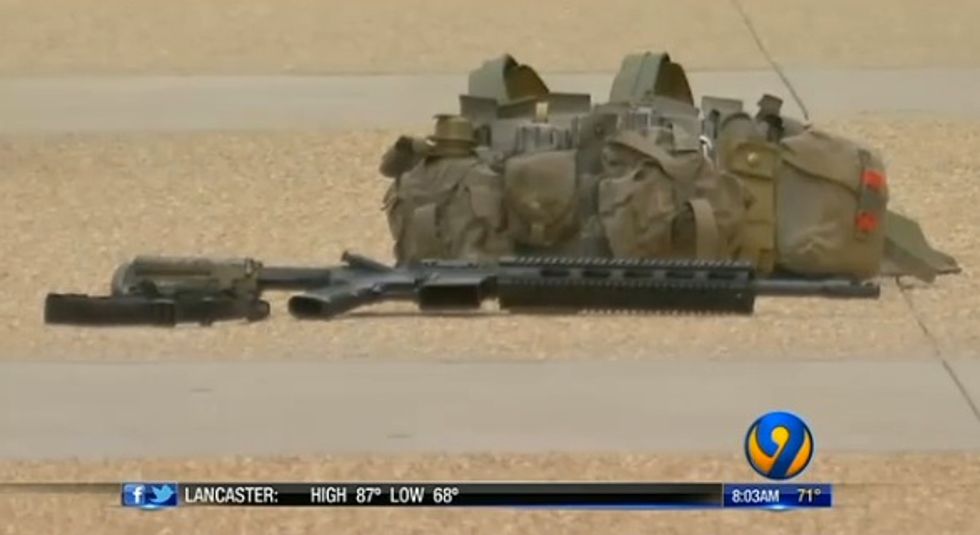 Image source: WSOC-TV
The mall went into lockdown for about an hour, the Fayetteville Observer reported, as police investigated reports of a possible second gunman. They eventually determined that Wolfinger was alone.
"With the terror alerts that we've had, it's a holiday weekend, it's the nation's birthday, our senses are high," Police Chief Anthony Kelly told WRAL. "Thankfully, it turned out like it did."
Watch WSOC-TV's report:
Wolfinger apparently is a soldier stationed at Fort Bragg, North Carolina. The police statement said he was released to his company commander and provost marshal at Fort Bragg.