Glenn Beck spoke at Pastor Ed Young's Fellowship Church in Texas on Sunday, telling people of faith "it is time to wake up and stand up."
"We are facing all kinds of trouble in our country and in the world. And we have talked about the soldiers that have protected this nation, but I want to spend a few minutes talking to you about our responsibility now to protect this nation," Beck said. "We are the front line. We are the last line of defense, and if we fail, liberty will be lost."
Beck said it is only through God that "we will pull our family, our nation out of the grasp and the jaws of hell and bring it back to a Christ-centered nation where we need to be."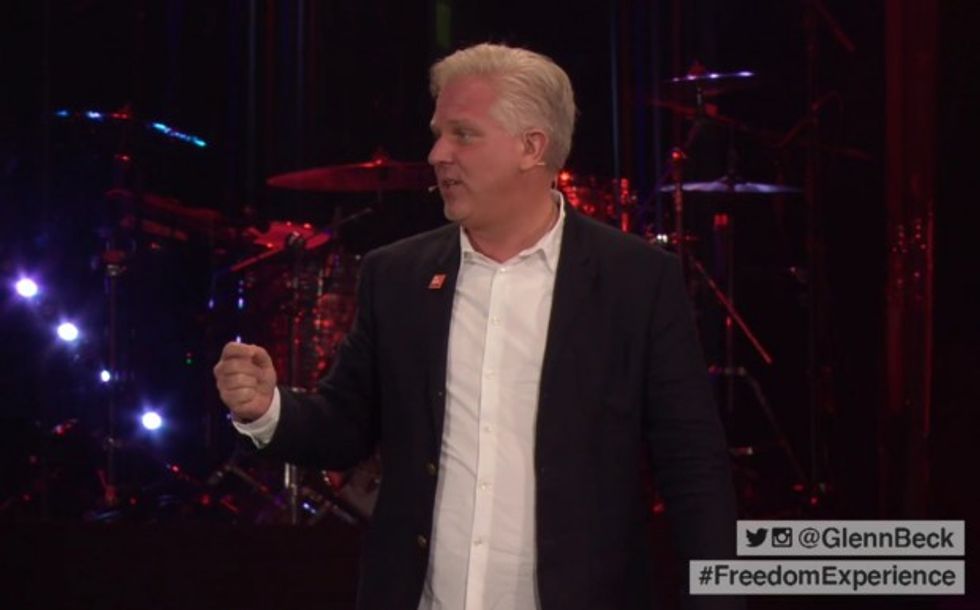 Glenn Beck speaks at Pastor Ed Young's Fellowship Church. (Image via YouTube)
"Who are we? Because most people don't know. And what keeps us going? Most people, again, don't know," Beck continued. "We came here for a reason. We are a covenant nation. We're the only ones besides the original state of Israel that made the covenant with God."
Beck said America is violating the covenant President George Washington made with God after his first inaugural address.
"We have been lost before, and it's very easy to get lost. Even for people who think that they are on the right track, it's easy to get lost," Beck said. "[But] let me remind you of what's written in Romans: Everything is going to be for the good of those who love God. This is going to be an amazing time! ... And it is our privilege now to be born at this time and to serve the Lord and usher in his kingdom."
Fellowship Church posted the complete video of Beck's speech. You can watch it below: