It turns out the gas-guzzling truck you like to drive so much might not be as bad for the environment as previously thought by some.
A new study conducted by the National Bureau of Economic Research has found that the emissions put off from power plants supplying energy to electric cars while they charge could actually be causing just as much environmental harm as traditional vehicles that pipe out exhaust along the highway.
"It's kind of hard to beat gasoline," co-author and University of Minnesota professor Julian Marshall said. "A lot of the technologies that we think of as being clean...are not better than gasoline."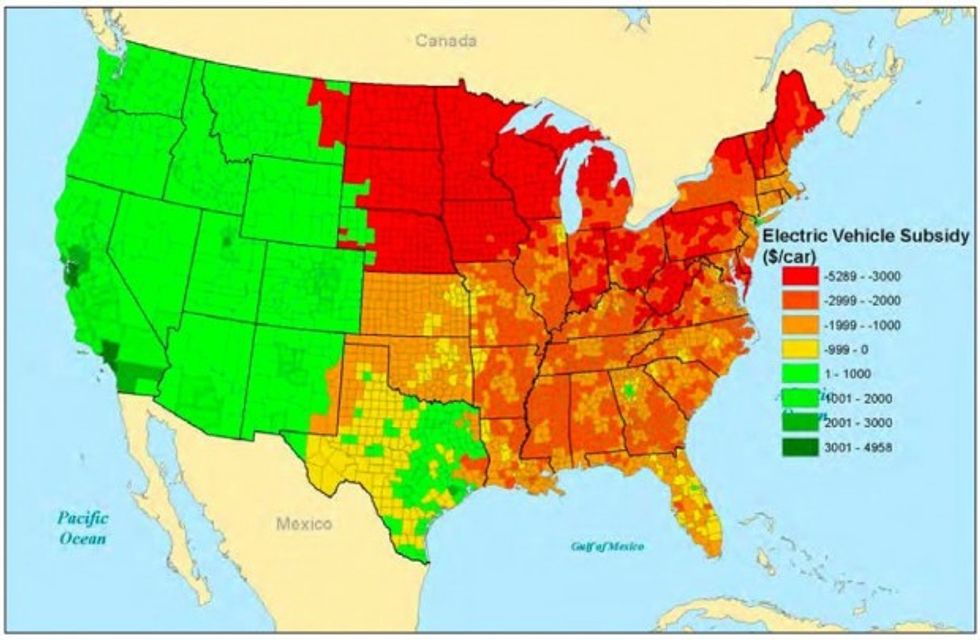 Image source: National Bureau of Economic Research
Researchers looked at a number of different factors and compiled the data into map that shows where electric vehicles do more harm than good and vice versa. The areas colored in red show the parts of the country in which electric vehicles are worse than traditional fuel-powered cars while the areas in green show where they are having the most positive impact.
Researchers used 11 different 2014 electric car models and "substitute" fuel-powered vehicles while looking at five types of pollutants, including carbon, sulphur dioxide, nitrogen, particulate matter and volatile organic compounds.
They also took into account the fuel-efficiency ratings of traditional vehicles, along with environmental factors such as wind patterns, which also contribute to the quality of air. Using those data, they calculated how much it costs to drive each of the car models – electric and fuel-powered – for one mile in every county of every state.
The study noted that in places like Los Angeles, electric cars are 3.3 cents per mile better for the environment but that in more densely populated areas like New York City, electric cars are 1.5 cents worse than traditional fuel-powered cars.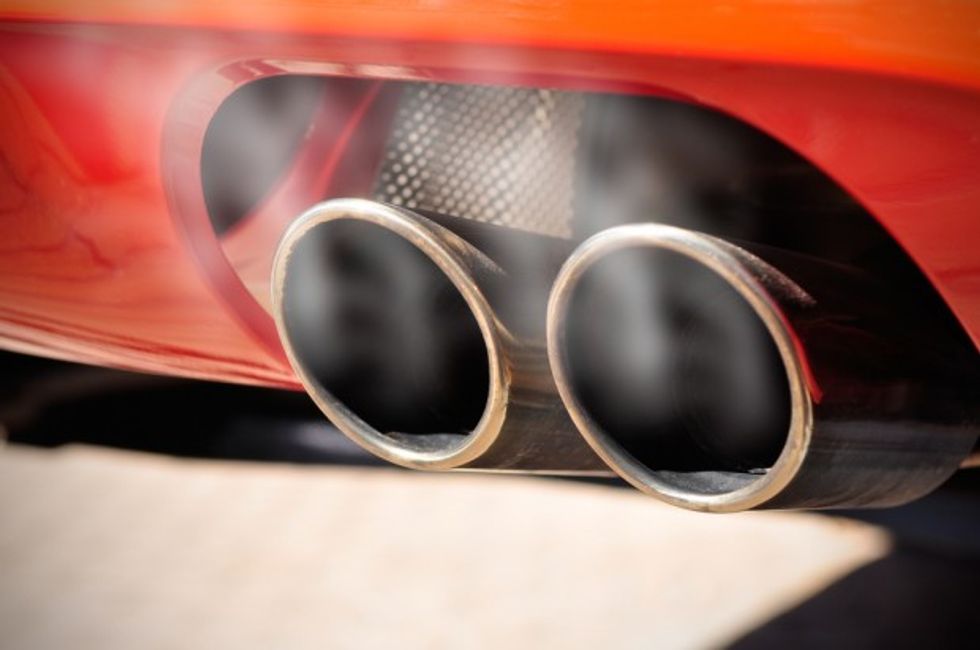 Photo credit: Shutterstock
Researchers noted that the federal government currently pays out $7,500 for every electric vehicle sold and suggested that it makes more sense economically to get rid of that particular financial incentive.
"Because electric vehicles, on average, generate greater environmental externalities than gasoline vehicles, the current federal policy has greater deadweight loss than the no-subsidy policy," the authors of the study said.
(H/T: CityLab)
–
Follow Jon Street (@JonStreet) on Twitter