An attorney representing Trinity Western University, a Christian college in British Columbia that is locked in a legal battle over its sexual ethics policy, is warning that a Supreme Court ruling against the school "would be the end of freedom of religion in Canada."
Legal societies in various provinces have voted to deny accreditation to Trinity Western University's law school — which is scheduled to open in 2016 — over the college's traditional view on homosexuality and its requirement that students sign a "community covenant" affirming that romantic relationships should be confined to one man and one woman.
"According to the Bible, sexual intimacy is reserved for marriage between one man and one woman, and within that marriage bond it is God's intention that it be enjoyed as a means for marital intimacy and procreation," the school document reads. "Honouring and upholding these principles, members of the TWU community strive for purity of thought and relationship, respectful modesty, personal responsibility for actions taken, and avoidance of contexts where temptation to compromise would be particularly strong."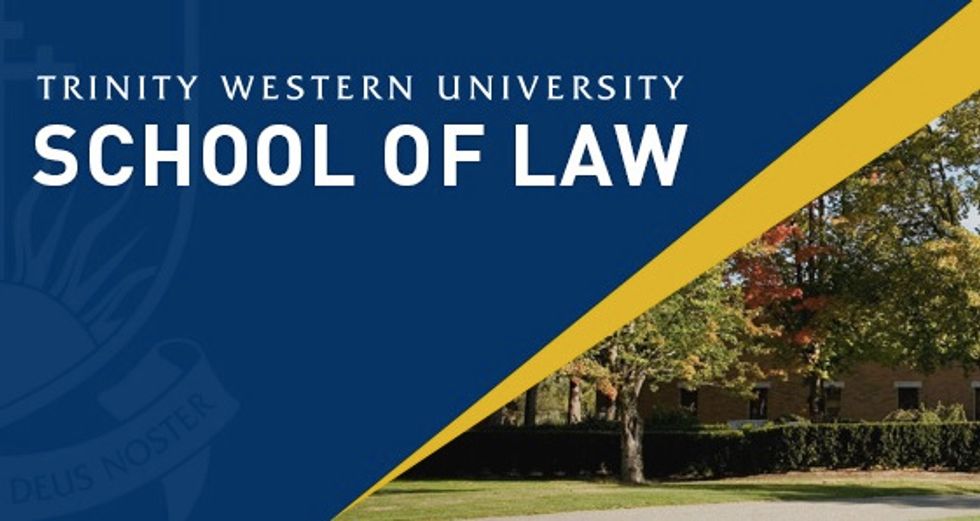 Trinity Western University Law School
Officials in Nova Scotia, British Columbia and Ontario have rejected the university's proposed law school — the first Christian institution of its kind in Canada when it opens in 2016 — based on this text, essentially refusing to recognize its graduates as attorneys.
The latest blow to Trinity Western came on July 2, when the Ontario Superior Court ruled in favor of the Law Society of Upper Canada, which oversees attorneys in the province of Ontario. This ruling would preclude graduates from practicing law there.
"A faith community's commitment to a traditional view of marriage should not become grounds for denial of religious rights and refusal of full participation in society. TWU asks students to adhere to a Community Covenant that calls for refraining from 'sexual intimacy that violates the sacredness of marriage between a man and a woman,'" read a statement from the university. "The court maintained that this requirement is discriminatory, and therefore the TWU Law School proposal could not be approved."
The move comes in the midst of an elevated gay marriage debate in the U.S. following the Supreme Court's June 26 ruling in favor of same-sex nuptials, and after the Nova Scotia Supreme Court ruled in a separate case in January that the Nova Scotia Barristers' Society acted improperly when it denied accreditation to Trinity Western University based on the school's biblical stance on homosexuality.
That ruling — which actually favored the university — found that the governing legal body, which regulates law practices in the province, violated the Canadian Charter of Rights and Freedoms, Canada's bill of rights, according to the Alliance Defending Freedom, a conservative legal firm based in the United States.
But Gerald Chipeur, a lawyer representing Trinity Western University, told TheBlaze that the Ontario Divisional Court came to a very different conclusion in its most recent case, rejecting the college's arguments and looking past "previous precedent set by the Supreme Court of Canada."
"The divisional court decision is wrong in so many ways it's hard to begin to discuss, so I'm not going to waste my time with the arguments they make so fallacious to be nonsensical," Chipeur said, noting that a Supreme Court case from 2001 — Trinity Western University v British Columbia College of Teachers— dealt with a similar issue.
Chipeur said that the case, which found that simply because one chooses to follow a religious belief does not make him or her a bigot who will discriminate, was ignored in the recent Ontario Divisional Court ruling.
"[The most recent ruling] assumes that because a person chooses to be religious they will be discriminatory against individuals who are not," he said.
Chipeur said that there are currently three battles in the courts in Ontario, Nova Scotia and British Columbia over the law school and sexual ethics policy, but it's the British Columbia case that he said is the most important, as that's the province in which Trinity Western is located.
"British Columbia is critical and crucial that we win, because we need the minister of education to grant a license to issue a degree in the first place," Chipeur said, noting that a court will need a court to step in to make that happen.
That case will be debated in court on August 24, but regardless of what happens, Chipeur said that appeals will be filed, with an effort to get the case up to Canada's Supreme Court, where it can be settled once and for all. The only issue is the time line, which could impact Trinity Western's plans to open its law school in 2016.
"All of these decisions are going to be appealed and we're going to see the courts of appeal in each of the provinces hear arguments in the early part of next year, and then decisions possibly later in the year, maybe early 2017," he said. "By the fall of 2017, we will see some decision on an appeal to the Supreme Court of Canada."
Chipeur said that losing at the Supreme Court if and when the case gets there would put all professional programs at risk, and that it "would be the end of freedom of religion in Canada."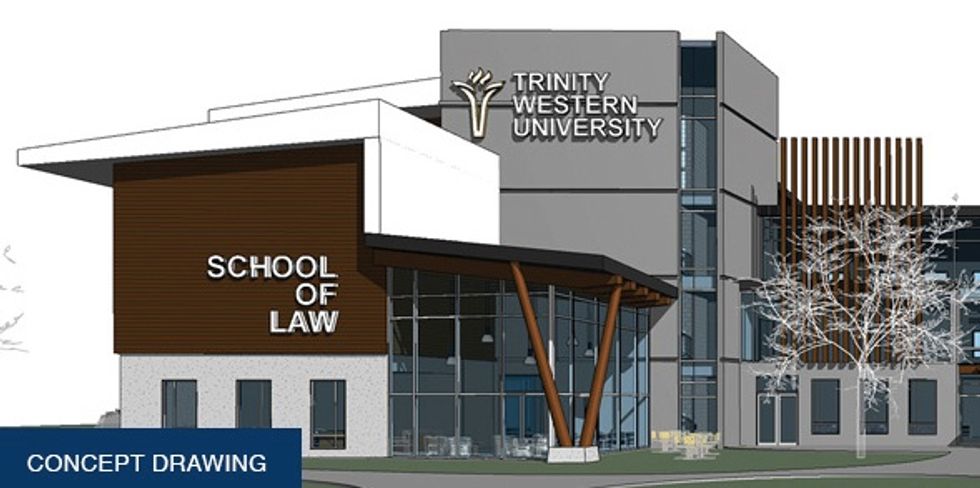 TheBlaze first reported about issues facing Trinity Western's law school in September, noting that the school has faced an uphill battle. That said, the university has been approved for accreditation by bar associations in Alberta, Prince Edward Island, Saskatchewan, New Brunswick, Newfoundland and Labrador, and Nunavut.
On one side there are those who argue that religious freedom is paramount and that the university and its students should be free to uphold religious convictions in the covenant.
On the other, though, are critics who claim that the agreement students are required to sign would preclude gays and lesbians from studying at the school and would, thus, violate the Canadian Charter of Rights and Freedoms, the nation's bill of rights.
Trinity Western was founded in 1962, with its associated law school slated to open next year.
--
Front page image via Shutterstock.com.