Susan Pedersen said she had just dropped off a friend at the University of Chicago on Thursday night and was stopped at a red light near the campus with her two young children.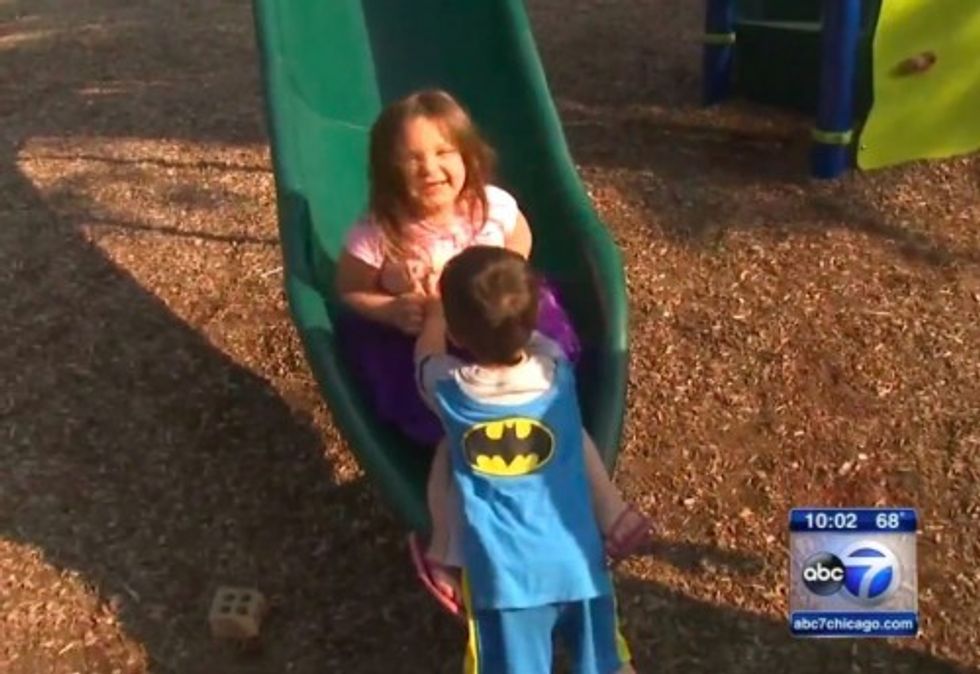 Image source: WLS-TV
That's when a large group of black youths began circling her car, Pedersen told WLS-TV.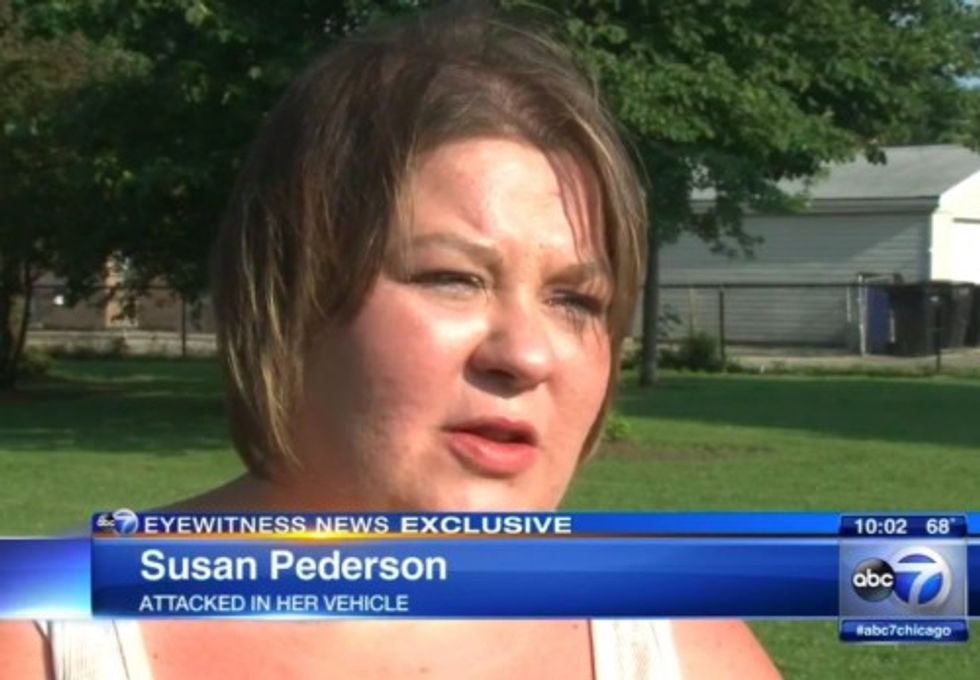 Image source: WLS-TV
"They were walking around both sides of the vehicle — in the front, in the back — and as they were walking across, they were hitting my car, using racial slurs and telling me that I didn't belong in their neighborhood because I was white," she told WLS.
She said people in the group kicked her car and shook it while her two children, a boy and girl, screamed. Then a bicycle was used to ram the car, shattering the rear window and sending broken glass into the third row where 3-year-old Benjamin was seated, she told the station.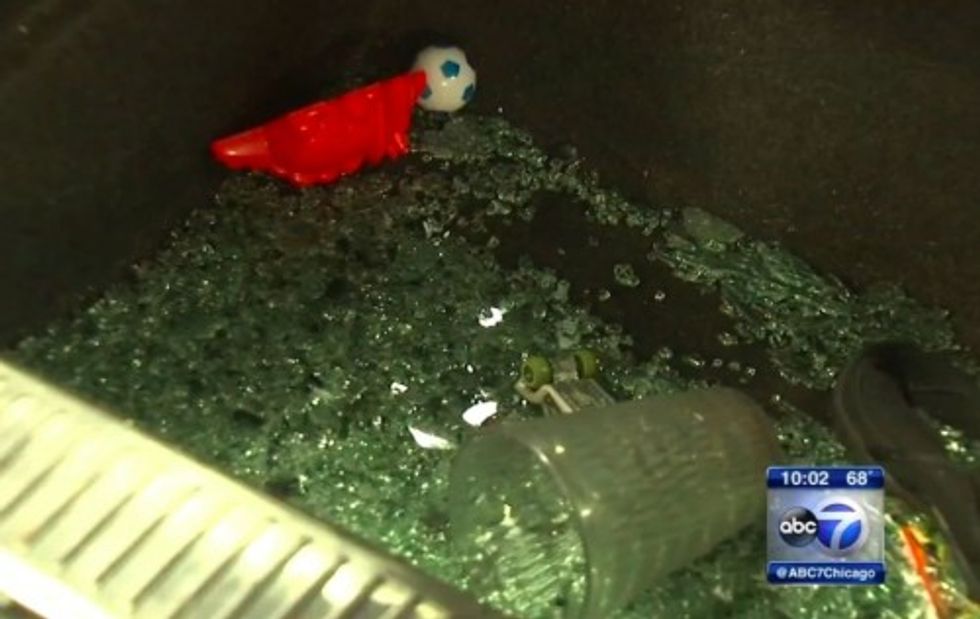 Image source: WLS-TV
Shards of glass left cuts on him.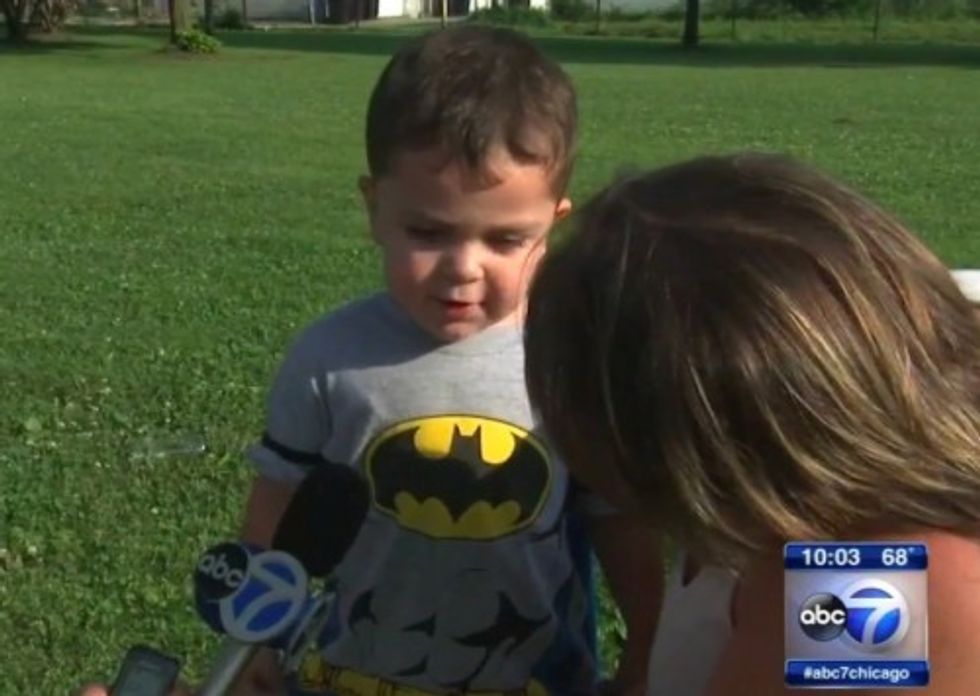 Image source: WLS-TV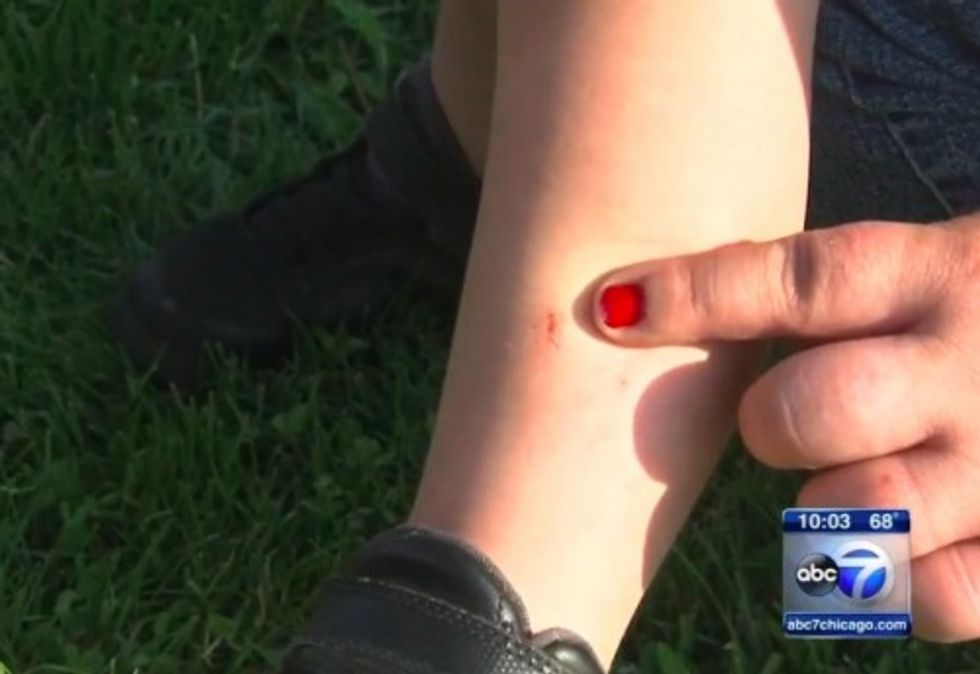 Image source: WLS-TV
When a nearby police car pulled up, the group took off — but two juveniles were arrested and charged with misdemeanor criminal damage to property, WLS reported.
But Pedersen told the station this was more than a property damage incident and wants stiffer charges.
"I'm very scared, very anxious, nervous. Just fearful," she told the station, adding that the incident is "going to stay with me for the rest of my life."
(H/T: The Gateway Pundit)
—
Follow Dave Urbanski (@DaveVUrbanski) on Twitter