The New York Post reported that Bill Cosby's wife has known for years about his infidelities, but Camille Cosby also believes that the dozens of women who've accused the iconic comedian and TV star of slipping them drugs and committing sexual assaults were willing participants.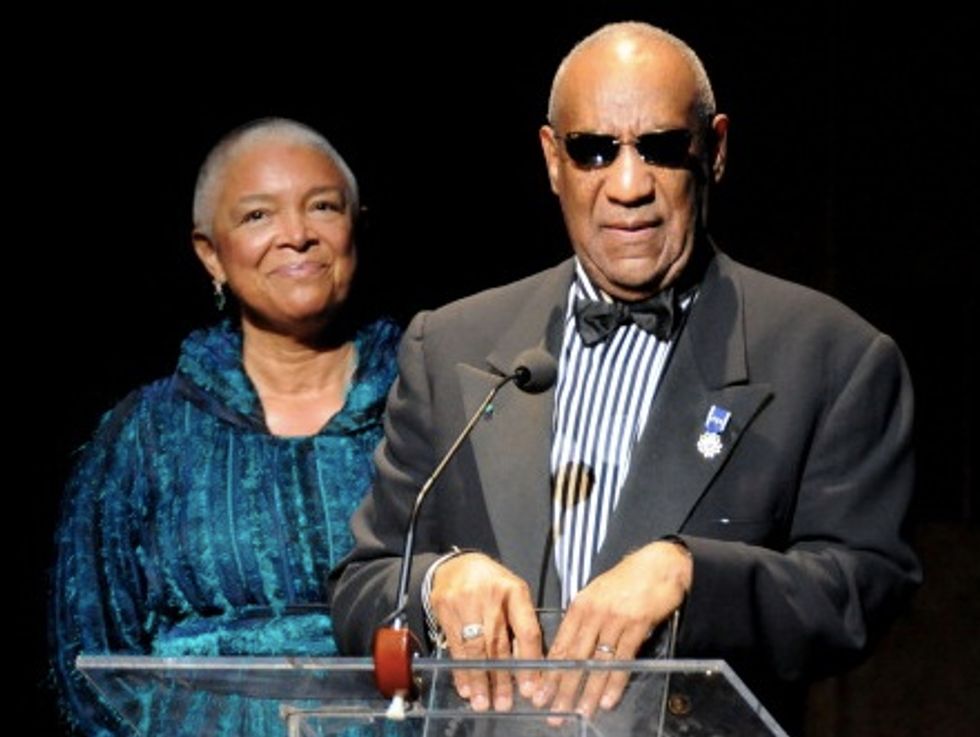 Camille and Bill Cosby at the Apollo Theater's 75th Anniversary Gala on June 8, 2009 in New York City. (Image source: George Napolitano/FilmMagic)
"Camille still doesn't believe that Bill provided drugs and had sex with women without their consent," a source employed by the Cosby family said, according to the Post. "She's well aware of his cheating, but she doesn't believe that her husband is a rapist."
The revelation comes amid Cosby's reported admission in a 2005 deposition that he got Quaaludes with the intent of giving them to young women he wanted to have sex with — and that he gave the sedative to at least one woman and "other people," according to documents obtained by the Associated Press.
Cosby's reported admission apparently didn't affect his wife, who's also his longtime business manager, sources told The Post.
Camille Cosby is "a proud, dignified but stubborn woman. You can say that she's standing by her husband, but really, the more people stand against him, the more she perceives it as an affront to her and all that she's done to make him a star," another source close to Cosbys told the paper.
"I created him, I knew what I was getting and we'll fix this," Camille Cosby said during a crisis meeting with associates at the couple's Massachusetts home Tuesday night, according to a Post source. "They are making him out to be such a bad guy, a monster."
A Cosby family representative did not return calls for comment to the paper.
—
Follow Dave Urbanski (@DaveVUrbanski) on Twitter