A group of "offended" residents in St. Croix Falls, Wisconsin, have expressed their outrage to city officials regarding a local gun shop's name and signage, both of which contain a popular euphemism. The issue is contentious enough that the city council plans to take up the issue during its meeting on Monday.
The gun shop is named F-Bomb Ordnance and its website, f-bomb.net, is also displayed outside their location. Mayor Brian Blesi told the Pioneer Press that residents claim the shop's signage violates the city's "nuisance ordinance."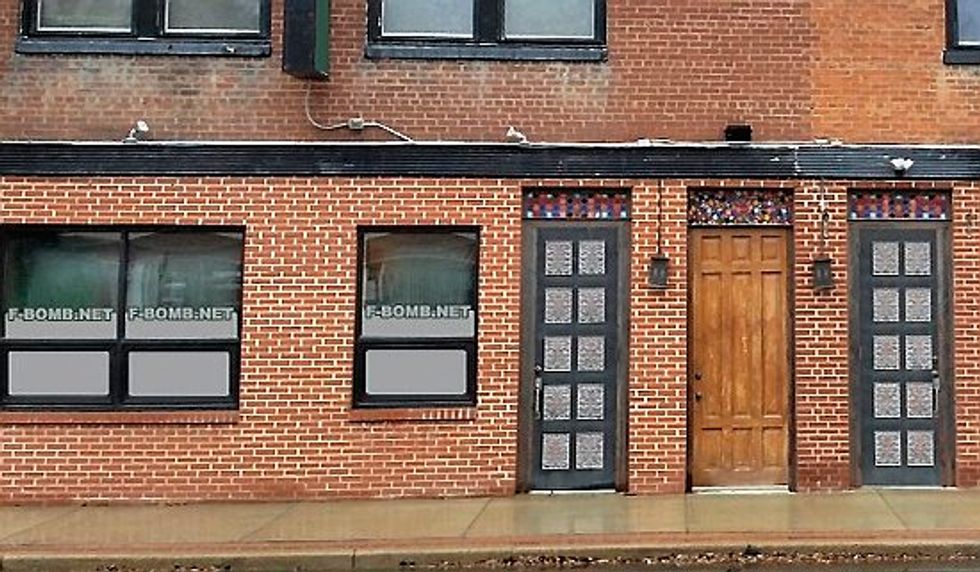 Photo: Geoff Gorres
Speaking at a city council meeting last week, one resident argued the "innuendo around it is enough that it really lowers the standards in this community."
Dr. Geoff Gorres, co-owner of F-Bomb Ordnance, responded defiantly to the backlash.
"But we don't control how other people are offended. There are a lot of things that offend me in America, and I just have to deal with them," he said, according to the Pioneer Press.
He added, "We won't be changing our name. We won't be moving. And I think it's unlikely that we'll be changing our signage in the near future."
The mayor asserted the issue is really a "local ordinance issue" and "how visitors and people within the community perceive a business on Main Street."
But Gorres, who is also an emergency room physician and a U.S. Navy veteran, said the fact that his shop sells firearms "absolutely" is a factor in the controversy. He clarified, "If the name of our business was F-bomb Records, I don't think that we'd be having this discussion."
---
Editor's note: This story has been updated to correctly note that St. Croix Falls is located in Wisconsin.