Country music superstar Carrie Underwood found herself living a mother's nightmare when her dogs somehow managed to lock themselves and her 4-month-old son, Isaiah, in her car.
Obviously, Underwood realized she only had one option: "break a window." The Grammy Award-winning singer enlisted her brother-in-law to shatter the car window and rescue her son and dogs.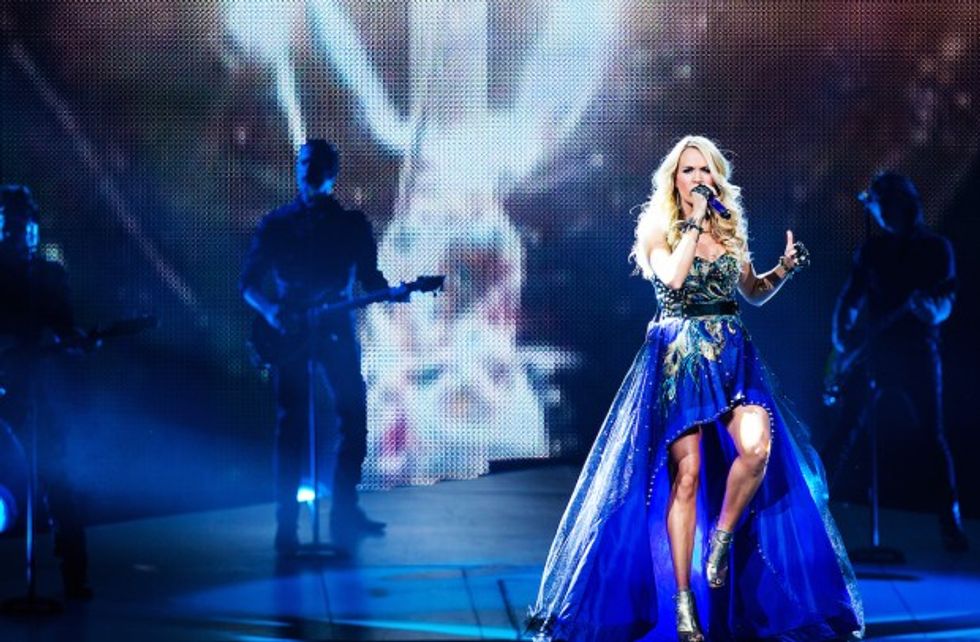 (Source: Shutterstock)
Underwood told the story in a series of tweets:
When your dogs manage to lock themselves, all your stuff & the baby in the car & you have to break a window to get in. #WhatAreTheChances

— Carrie Underwood (@carrieunderwood) July 11, 2015
I should clarify. My bro-in-law was actually the window breaker in the "dogs-locked-the-car-door" incident today! But all is good now!

— Carrie Underwood (@carrieunderwood) July 12, 2015
Fortunately, everyone was OK after the minor incident, other than the broken window, of course. But that can be replaced.
(H/T: Time)
---