How good are the special effects in the 2016 big screen comedy, "Central Intelligence?" Apparently, they are good enough to fool thousands of people who saw Tuesday afternoon's Instagram post from Dwayne "The Rock" Johnson showing what appeared to be a severely dislocated finger.
We admit to shuddering when we first saw the clip. However, we also breathed a little easier when we read the finger was not Johnson's, but a prosthetic hand used in the movie.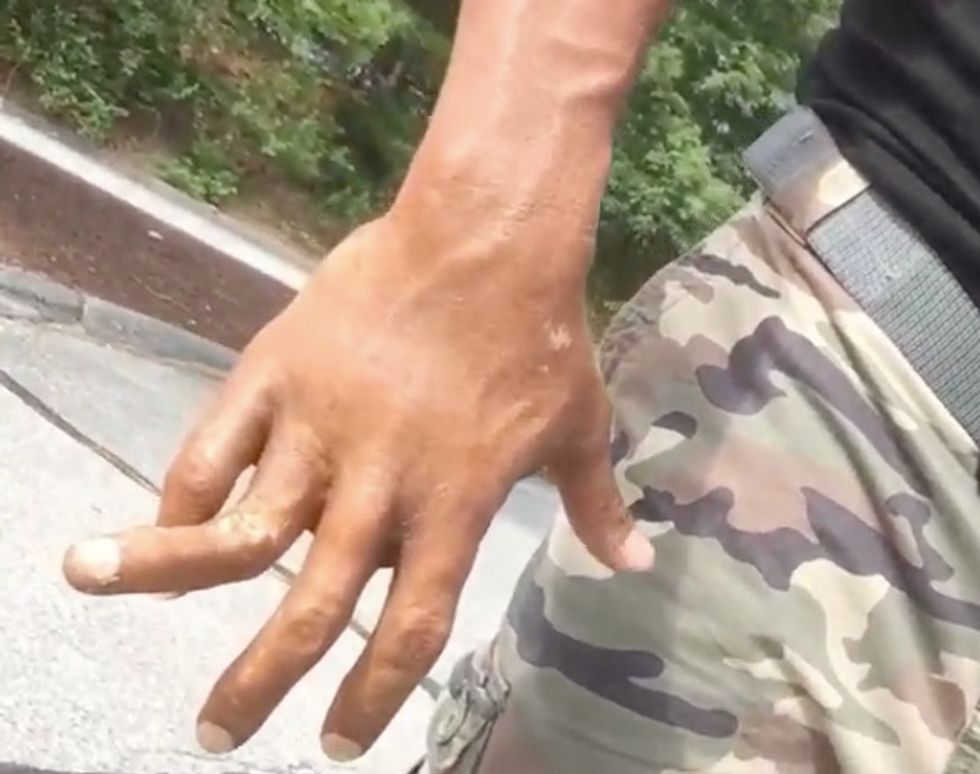 Image source: Instagram
In the short clip, Johnson tells the camera, "I just stepped off set. My director, Rawson Thurber, just ran up to me. We had a little accident."
The camera pans down to Johnson's twisted finger as the star continued, "He said, 'Are you bleeding?' I said, 'Bleed? I ain't got time to bleed.'"
Watch Johnson having a little fun on the set of "Central Intelligence."
A video posted by therock (@therock) on
__
Follow Mike Opelka (@Stuntbrain) on Twitter.