Texas Gov. Greg Abbott issued a blunt warning this week to escaped Mexican drug lord Joaquin "El Chapo" Guzman, explaining what would happen to him if he entered The Lone Star State.
"If he or any other cartel member thinks about trying to come into Texas, we've got a prison cell waiting for them," Abbott told Newsmax.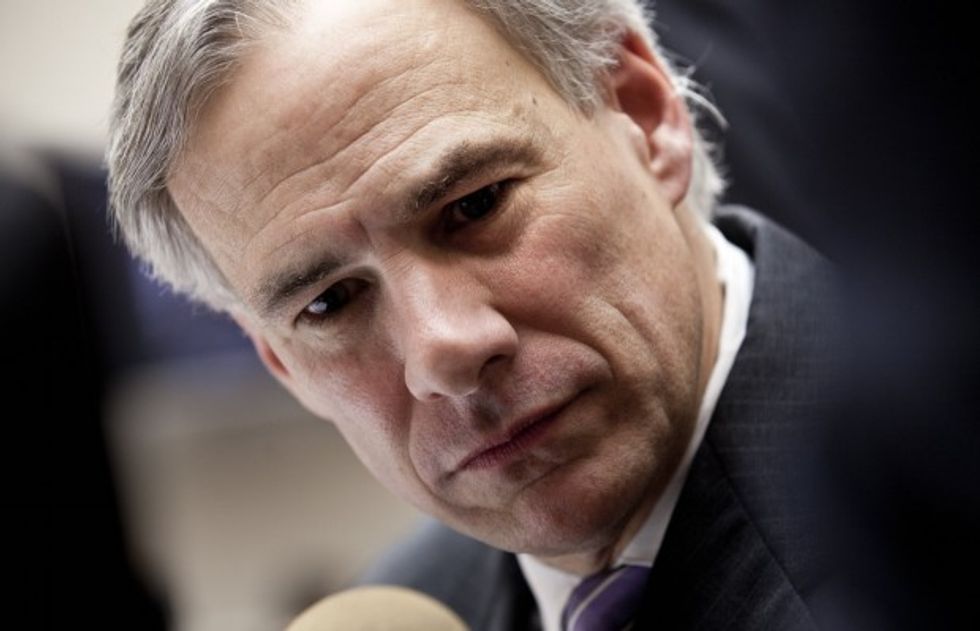 Brendan Smialowski/Getty Images
Abbott added that Guzman is an "immense danger" to the U.S. and said many are "frustrated" because he should have been extradited so American officials had "control of him."
"He should be in a United States prison for the rest of his life," Abbott said. "He is a danger."
Guzman escaped from a maximum security prison Saturday for the second time.
Earlier, Republican presidential candidate Donald Trump contended the escape of the Mexican drug lord proved the U.S. needs to immediately secure the southern border. After doing so, an account purporting to belong to Guzman issued a threatening message to Trump.
During his Monday interview, Abbott said that the U.S. has a "broken immigration system" that is resulting in people "tragically losing their lives."
"Something needs to be done about it," he said. "And Texas has got tired of Washington, D.C., not doing its job which is why as governor in my first term we passed the most sweeping and toughest border security law any state has ever passed."
Abbott said that Texas is "doing the federal government's job," adding that residents of the state "expect the federal government to pay for what Texas is doing."
—
Follow the author of this story on Twitter and Facebook: