A South African cop was not messing around when it came to stopping a car leading other officers on a high-speed chase down a crowded street.
Helmet-cam footage taken of scene by appears to show a South African Police Service officer on a motorcycle zipping in and out of traffic.
At one point the officer was ahead of the chase, waving other cars out of the way. At another point, he was in line with the suspect, who was driving an aqua-colored vehicle. Then, the officer took out his gun.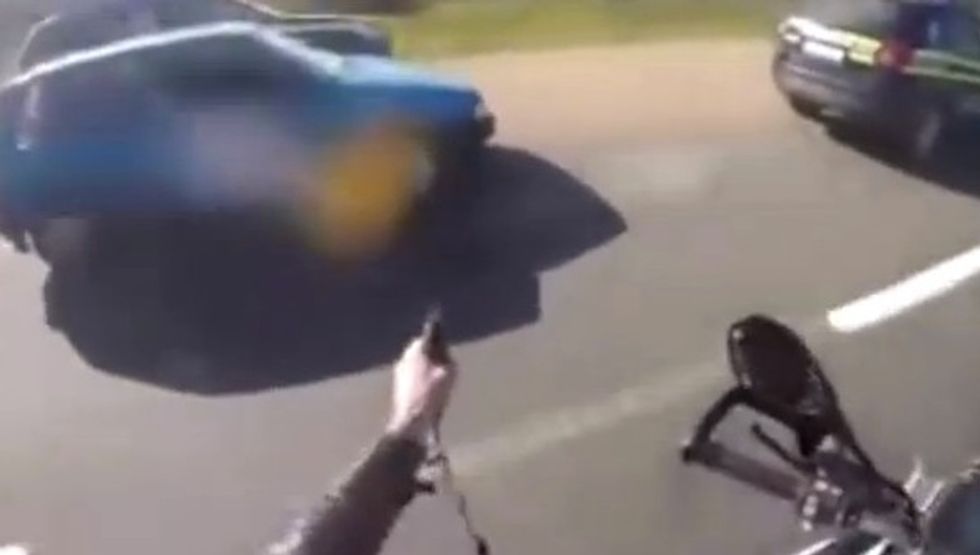 Image source: YouTube
He signaled another officer to back off and when he had a clear moment, he took shots at the suspect's tires.
The suspect finally was forced to pull over to the side, but the video cuts off before we see what happened next.
Watch the footage:
No other details about the case were available, but News 24 out of South Africa reported that the incident is believed to have occurred in Zambezi Country Estate, which is north east of Pretoria. The video started making rounds after it was posted on Facebook by the Intelligence Bureau SA, a private investigation agency.
The South African Police Service did not immediately respond to TheBlaze's emailed request for more details and context regarding the video.
(H/T: WFLD-TV)