Thursday night, Cincinnati Bengals player Devon Still posted a photo of his five-year-old daughter Leah holding the ESPY award honoring the young lady and her dad on his Instagram account. The trophy for the Jimmy V awards was handed to Leah's dad during Wednesday's night ESPN awards ceremony.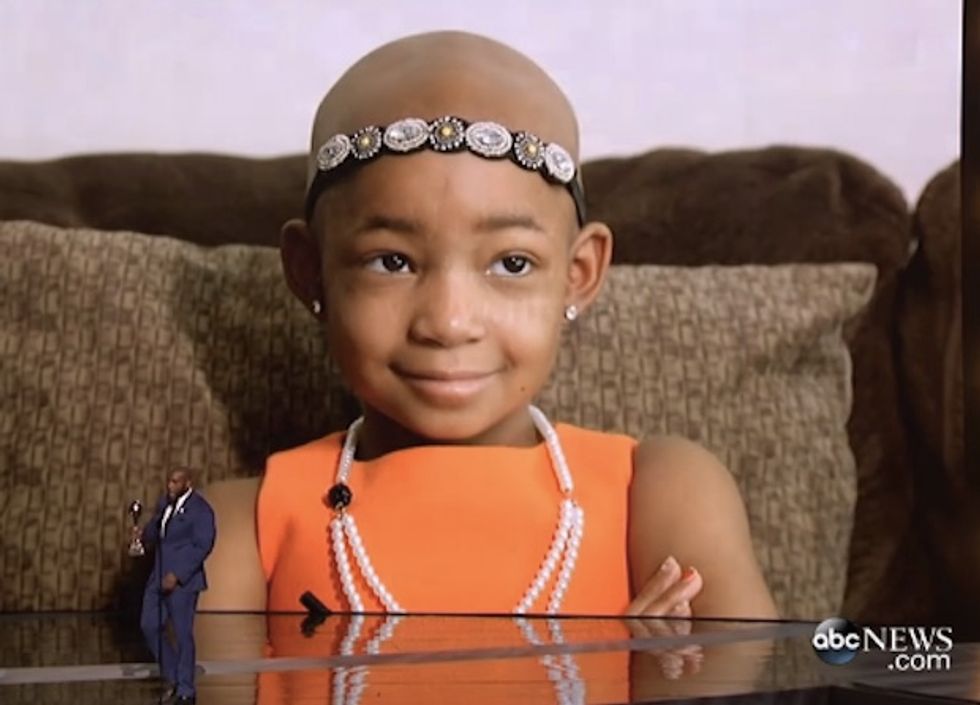 Image source: ABC News
The NFL star brought tears to the eyes of many in the audience as he shared stories of his daughter's ability to fight her cancer. Still's emotional acceptance speech also thanked God, his fiancé Asha, and the Bengals organization for allowing him to stay on the payroll as he spent time with his young daughter.
When Still arrived back home, he handed the award to Leah and posted the picture online with the following statement.
"This ESPY might have both of our names on it but this is Leah's trophy! Like I said last night, what I do is easy, she has the hard job. Like a true fighter she showed true perseverance throughout her battle with cancer and I couldn't be any prouder."
In case you missed it, here is Devon Still's powerful acceptance speech from Wednesday night.
__
Follow Mike Opelka (@Stuntbrain) on Twitter.