Republican presidential candidate Donald Trump took aim at The Huffington Post after the publication announced Friday it would only cover his campaign in the entertainment section.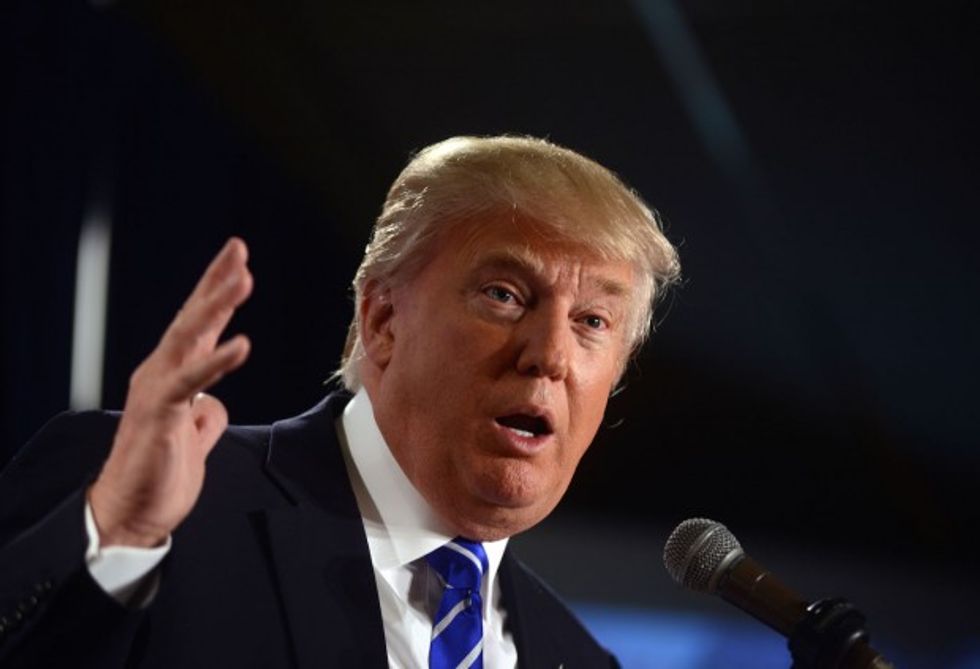 Darren McCollester/Getty Images
In a scathing statement, Trump blasted the liberal news website, saying he has "never been a fan of Arianna Huffington or the money-losing Huffington Post."
Trump noted that he is even leading the GOP field in the "unimportant Huffington Post poll" and argued he has "singlehandedly raised the issue of illegal immigration" to a national debate.
The Huffington Post said Friday it "wont take the bait" and told readers news about his campaign would be found "next to stories on the Kardashians and The Bachelorette."
"Our reason is simple: Trump's campaign is a sideshow," the website's Washington bureau chief Ryan Grim said.
(H/T: Mediaite)
—
Follow the author of this story on Twitter and Facebook: