Republican presidential candidate Donald Trump said Arizona Sen. John McCain – who was a prisoner of war in Vietnam for five years – is a war hero. But he refused to apologize Monday for saying was not a hero over the weekend in Iowa in a contentious interview with NBC's Matt Lauer that included attacks on the media.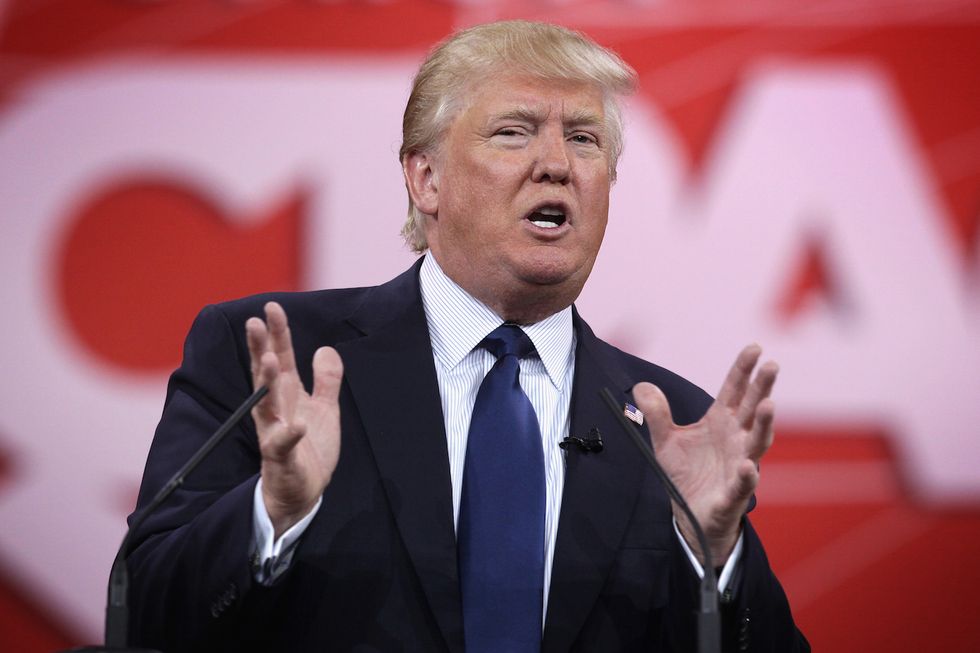 (Alex Wong/Getty Images)
"I'm not a fan of John McCain," the Republican presidential contender told Lauer via phone Monday. "He's done a horrible job for the vets," Trump told Lauer.
Then he went after the media.
"If you saw what I said and you saw the press conference afterwards...the media just has done such a false number as usual,'' Trump added. "I said it at the news conference. I said it on the stage. The next sentence was, 'He is a war hero.' I said that, but they never want to play it, and you don't want to play it. If you would've let it run just another three seconds, you would've said that I said very clearly, he is a war hero."
Lauer asked if the statement was about "personal resentment you have for John McCain and perhaps he has for you."
After Trump explained that he called McCain a hero, Lauer asked Trump, "Would you say that to John McCain's face?"
The two talked over one another, and Trump said, "You're in the media and you're doing the same thing."
Lauer added that NBC ran the clip of Trump also calling McCain a war hero and said, "Please don't say we didn't because we did."
"You misrepresent just like everybody else," Trump responded.
Lauer said he visited the Vietnam prison with McCain in 2000, and that "I could never question his heroism during that war." Trump bellowed, "And I didn't either."
Trump added: "Frankly, illegal immigrants get treated better than many of our vets. It's a disgrace what's happening in this country and John McCain is doing nothing about it but talk."