Islamic State group supporters have posted video showing a fighter using whatever he can get his hands on – in this case a metal grocery store cart – as a mobile gun stand from which to shoot at his enemy.
While he balanced his gun on the moveable metal grate of the cart, he used the basket as an improvised ammunition holder.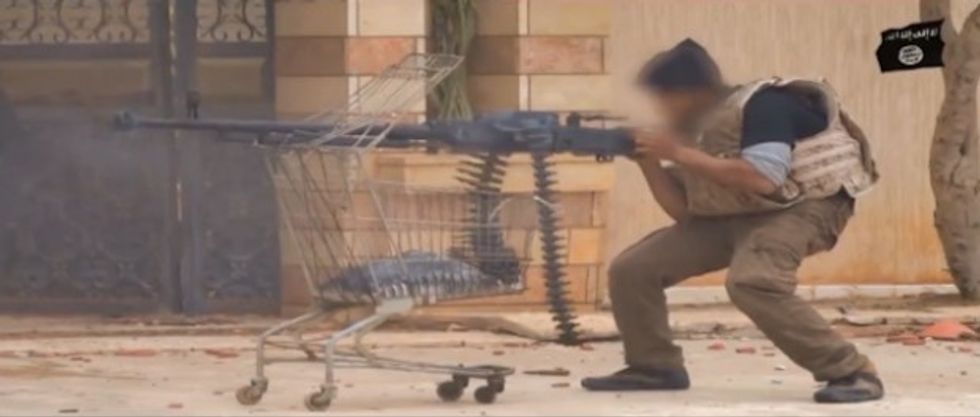 The fighter assumed a bent-knee position as he maneuvered his gun stand during the street battle. (Screenshot: Islamic State video)
It's unclear when the video was first posted or where the fighting occurred.
The Site Intelligence group, which tracks jihadist organization, reported in May that the images were part of an Islamic State video called "Benghazi: Meaning of Steadfastness."
Images of the scene were posted on LiveLeak and Reddit two months ago.
TheBlaze is unable to independently authenticate the images.
This is not the first time images have emerged of fighters on the Syria, Libya and Iraq battlefields creating deadly homemade inventions, which if they weren't so frightening might border on the ridiculous.
Some examples include the homemade "hell cannons" that shoot propane gas and the homemade tank controlled by video game console remote.
(H/T: Daily Mail)