Internet users who connect on public Wi-Fi could be at even greater risk of being hacked.
A trove of new emails obtained by WikiLeaks suggests the Italian company Insitu, a division of Boeing, could be in the process of developing a spyware-carrying drone to intercept users' Wi-Fi connection in order to spy on their online activities, according to Hacked.com, which covers tech security.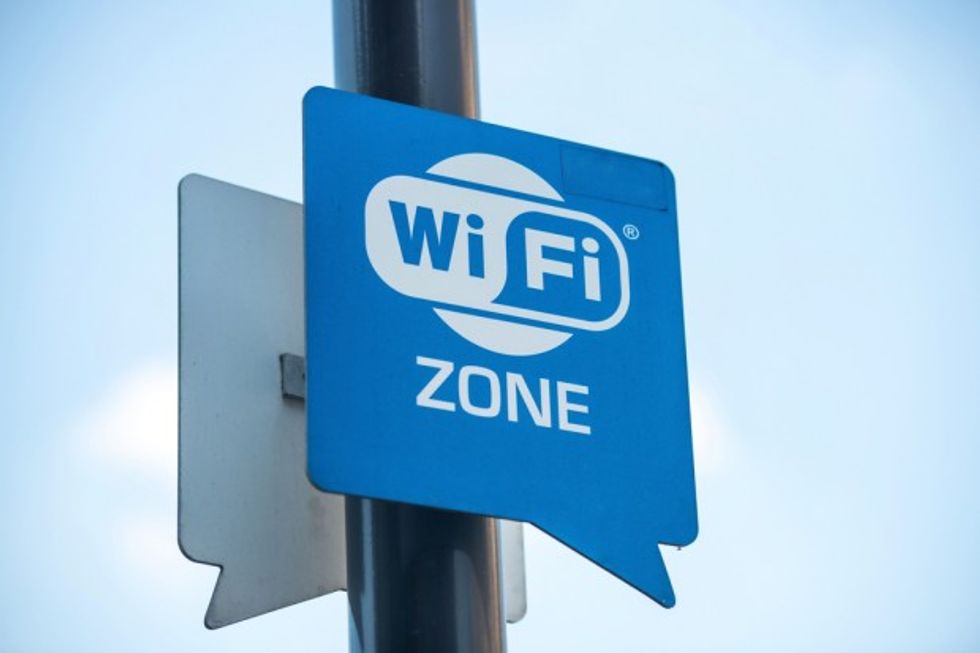 Photo credit: Shutterstock
The emails reveal that the company contacted the malware firm Hacking Team and showed some interest in deploying aerial surveillance drones within close proximities to places offering public Wi-Fi, such as coffee shops. The drones could be used to send codes to gain unauthorized access to computers already connected to those networks.
The concept came about after Insitu internee Giuseppe Venneri got wind of a new piece of hardware being developed by Hacking Team. Known as the Tactical Network Injector, it is the same device that can be used to infect a Wi-Fi network with malicious code.
The Tactical Network Injector was also known internally as "Galileo."
"We see potential in integrating your Wi-Fi hacking capability into an airborne system and would be interested in starting a conversation with one of your engineers to go over, in more depth, the payload capabilities including the detailed size, weight, and power specs of your Galileo System," Venneri wrote in an email.
But discussions came to a halt after Venneri couldn't get Hacking Team account manager Emad Shehata to sign a Propriety Information Agreement, according to Hacked.com.
"Signing our PIA (attached) will dramatically shorten the authorization process at our end," Venneri wrote in one email. "Let me know if you are willing to sign our document to engage in conversations with us."
But Shehata argued that a basic non-disclosure agreement should be sufficient at that stage in the process and refused to sign the PIA. Nearly a month went by after that with no communication between the two.
Eventually, Venneri wrote to Shehata again, saying, "If you could please reconsider our mutual PIA, know that the questionnaire at the beginning of the document is just for gathering information and has no impact on the PIA itself."
It's not clear whether talks have continued privately.
Neither Boeing, the parent company of Insitu, nor Hacking Team immediately responded to a request for comment from TheBlaze.
(H/T: Engadget)
–
Follow Jon Street (@JonStreet) on Twitter