When you watch this wild security video showing the crash at a used car dealership in Salisbury, Mass., keep in mind that nobody died.
The truck in the video was reportedly speeding down the highway, being followed by a police patrol car, when the vehicle swerved off the road, hit a light pole and began rolling through the car lot.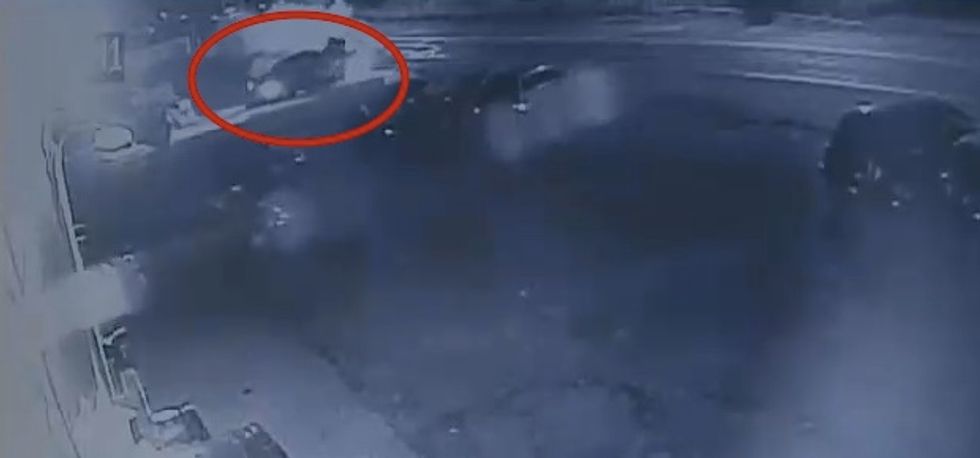 Image source: WHDH
Seconds after the truck comes to a stop -- just short of the dealership's office building -- you can see the police officer approach the car. The driver is alive, reporting head and neck injuries.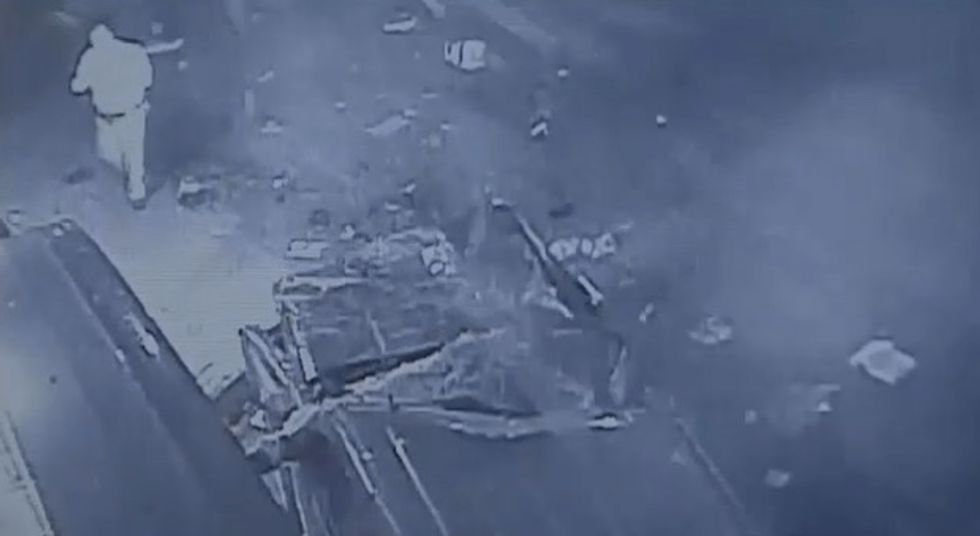 Image source: WHDH
The car dealer, Trisha Kalil told 7 News, "Well, we've lost a total of six, seven cars, two boats and everything else from our lot has some sort of damage."
The driver has been charged with a host of violations, including drunk driving and destruction of property.
--
Follow Mike Opelka (@Stuntbrain) on Twitter.