UPDATE 8:25 a.m. ET:
During a morning press conference, Lafayette Police Chief Jim Craft identified the shooter as 59-year-old John Russel Houser, a "drifter" who was original from Alabama. Craft said he was staying at a local Motel 6, where they found wigs and disguises. He parked his vehicle outside the exit of the theater, which Craft said indicated he was planning on shooting and then escaping. However, the police's quick response seems to have thwarted that, causing him to retreat back into the theater where he took his own life.
He fired 13 rounds.
Police held up a picture of Houser during the press conference: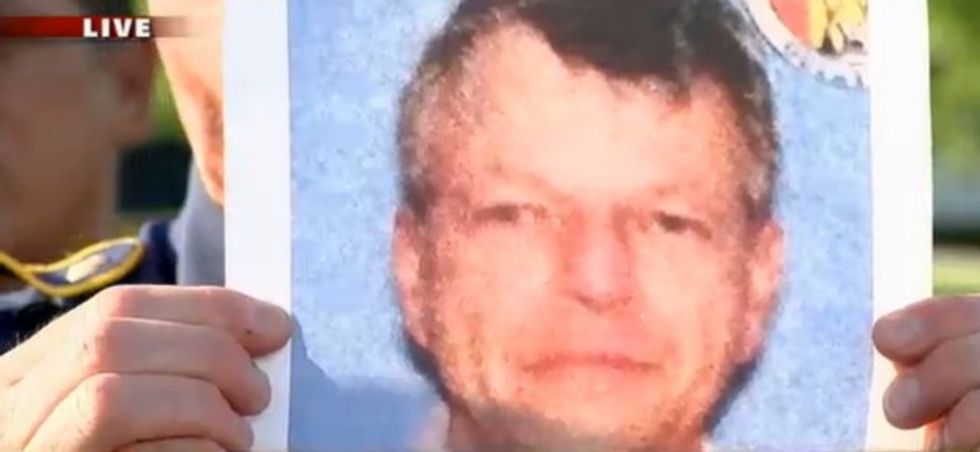 Source: MyFoxHouston screen shot.
Police said he may have consumed alcohol before the incident and that he was estranged from his family. The motive for the shooting is unclear.
As for the victims, Mayci Breaux, 21, died at the scene.
Jillian Johnson, 33, died at the hospital.
Prayers for loved ones of Louisiana theater shooting victims. Via: @KATCTV3 http://t.co/C7IF4qTmtp pic.twitter.com/Jf3Q5MOikS

— Cheryl Preheim (@CherylPreheim) July 24, 2015
One victim remains in critical condition.
--
A shooter killed two and wounded at least nine Thursday night when he opened fire at a movie theater in Lafayette, Louisiana, before taking his own life, local authorities said.
"Our units responded immediately, they entered the theater to engage the shooter, a number of people have been wounded," Lafayette Police Chief Jim Craft told reporters.
Craft said the suspect had a criminal history, but "nothing recent." The suspect's motives were not immediately clear, authorities said. Police had identified the gunman, but said they would not immediately release his name.
The FBI and ATF had joined local authorities to investigate the shooting at the Grand Theatre.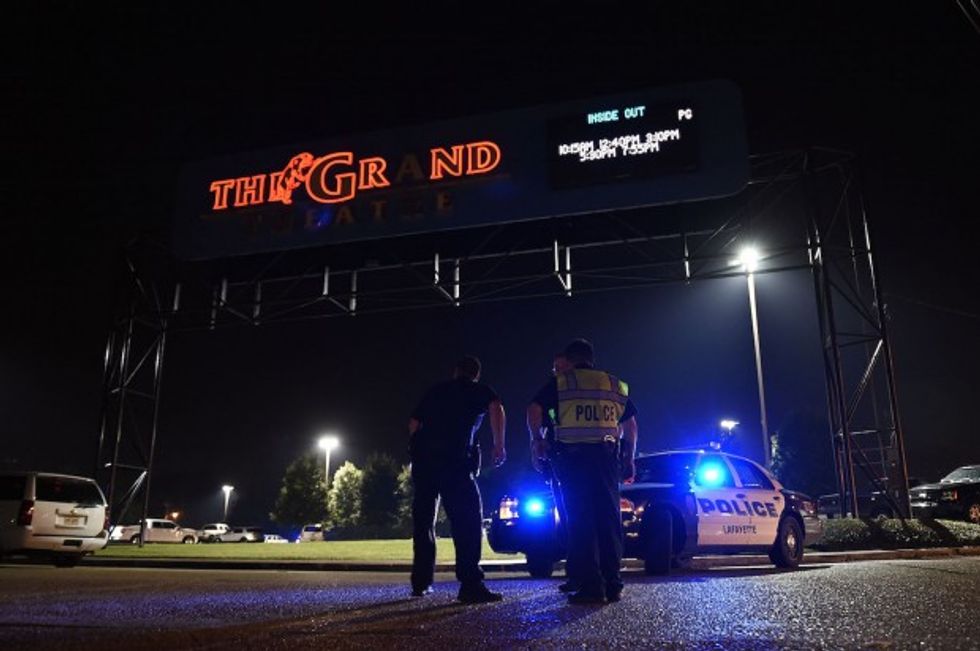 Stacy Revere/Getty Images
Authorities believed they had located the gunman's car, but called the bomb squad after a "suspicious package" was found inside. Using a robot, police said they would break through the windows and trunk.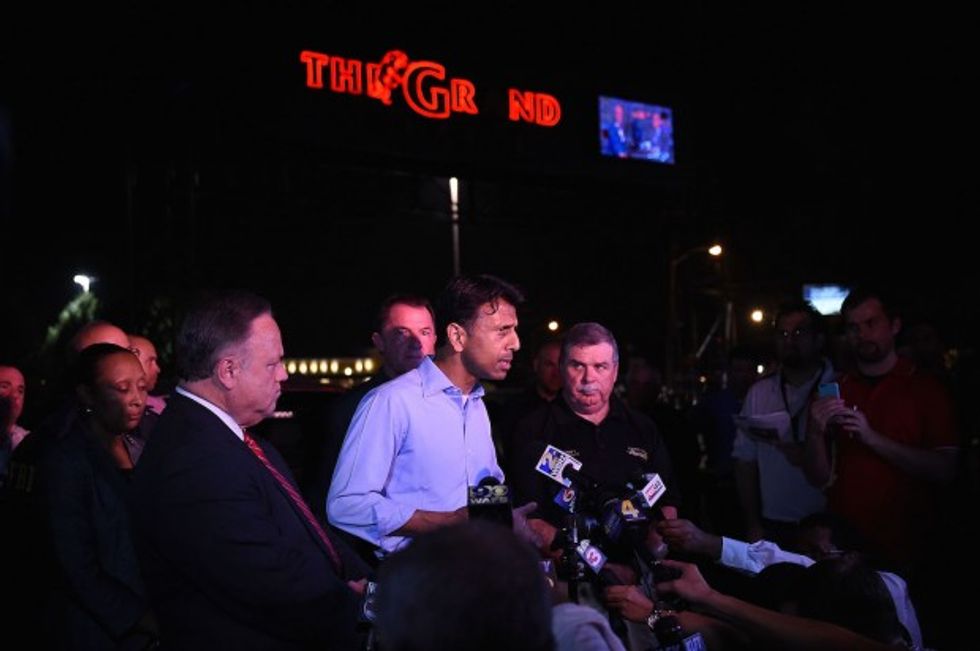 Governor Bobby Jindal speaks to the media in front of Johnston Street Java near the Grand Theatre on July 23, 2015 in Lafayette, Louisiana. (Photo by Stacy Revere/Getty Images)
Gov. Bobby Jindal arrived on scene, calling the act "evil."
"Whenever we hear about these senseless acts of violence, it makes us both furious and sad," Jindal said at the scene.
"This is an awful night for Lafayette. This is an awful night for Louisiana. This is an awful night for the United States," he added.
Witness Katie Domingue said she was with her fiancé at a 7 p.m. showing of "Trainwreck" when she heard a noise.
"We heard a loud pop we thought was a firecracker," she told The Advertiser.
[sharequote="center"]"We heard a loud pop we thought was a firecracker."[/sharequote]
"He wasn't saying anything. I didn't hear anybody screaming either," Domingue said.
Witness Janel Fernell told CNN, "I thought it was part of the movie at first."
This is a developing news story. Updates have been added. Last update was on Friday at 2:44 a.m. ET.
—
Follow the author of this story on Twitter and Facebook: