Would you like some fries with that?
An Illinois couple is claiming that McDonalds messed up their order recently, but they didn't just get too many onions or pickles on their burger.
In fact, Hans and Debbie Wirth didn't even get a burger at all. Instead, when the couple opened up the wrapper of what they thought was a McDouble when they got back home, it was actually just a rag, WLS-TV reported.
You read that right. No burger – only a rag.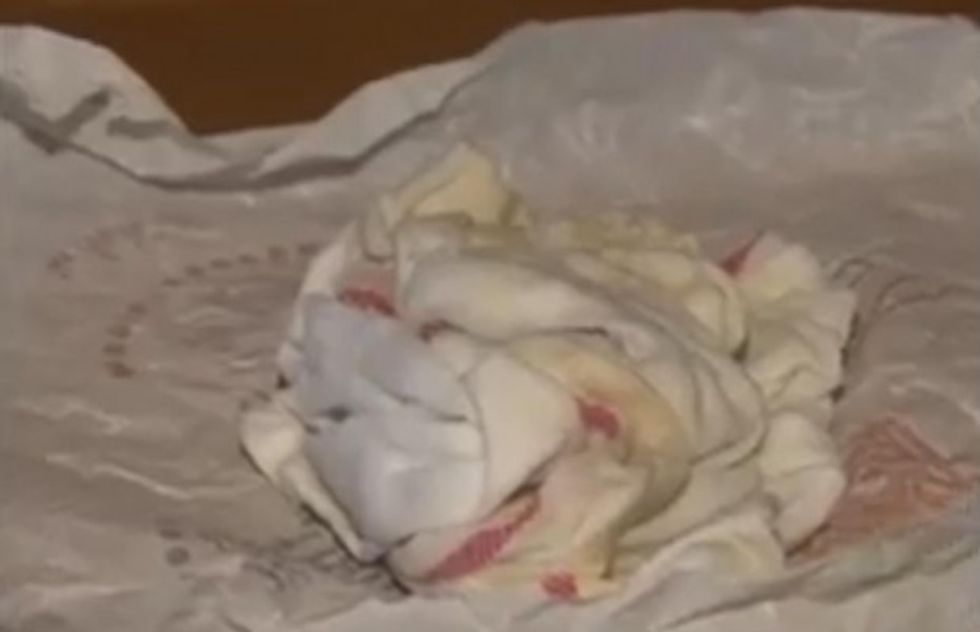 Image source: WLS-TV
But when they at first called the store to say what had happened, they weren't even offered an apology.
"He just said, 'Come in, I'll give you another McDouble," Debbie Werth said. "Well, you know, that's not the point."
"I got a rag, no apology, no nothing," she added.
And her husband, Hans Wirth, felt the same way.
"I want more than that, I want an apology," he told WLS-TV.
The owner, Rich O'Keefe, did call the couple later to say that he was sorry, but it appears as though he only did so after the media reported what had happened.
Despite the timing, however, Hans Wirth isn't holding a grudge.
"They apologized numerous times, which, I was happy with that, that was nice," he said.
As for whether they'll ever go back to the golden arches – well, they already have. They ate at McDonalds for dinner Thursday night, although they did go to a different store.
(H/T: WLS-TV)
–
Follow Jon Street (@JonStreet) on Twitter