U.S. Secretary of State John Kerry engaged in an "intense exchange" with Jewish leaders in New York on Friday as he attempted to "sell" the Iran nuclear deal, according to the New York Post.
Kerry reportedly found himself facing a critical and skeptical crowd of about 120 Jewish leaders at the Conference of Presidents of Major American Jewish Organizations and was peppered with questions from Israel supporters.
Malcolm Hoenlein, the group's vice chairman, told the Post that Kerry's interaction with the Jewish leaders was a "very intense exchange, serious exchange."
"There was no acrimony, but there was intensity," he added.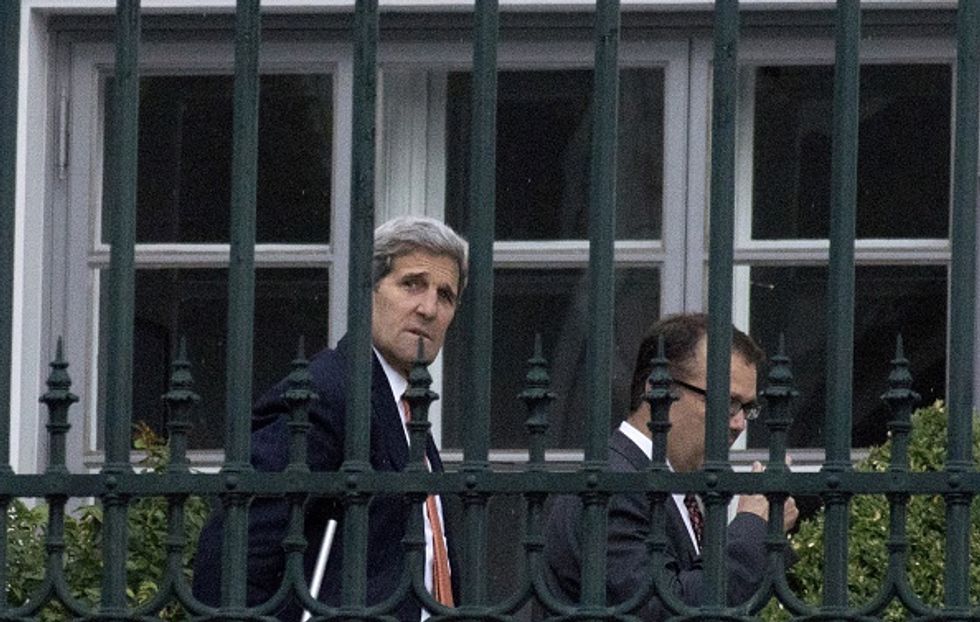 (Photo credit should read JOE KLAMAR/AFP/Getty Images)
More from the report:
He said members asked Kerry about "snapback provisions" if Iran cheats, a 24-day waiting period for nuclear inspections, and the window of when Iran gets to re-start some nuclear R&D.

One critic was former Connecticut Sen. Joe Lieberman, Kerry's former Senate colleague, who "made some impassioned comments," according to Hoenlein.

The State Department called to request the meeting as the Obama administration works to secure enough support in Congress to fend off a motion of disapproval and prepares for a possible override of a promised presidential veto.
Under the current Iran nuclear deal, the U.S. would lift economic sanctions against Iran in return for conditions the Obama administration claims would prevent the regime from building nuclear weapons.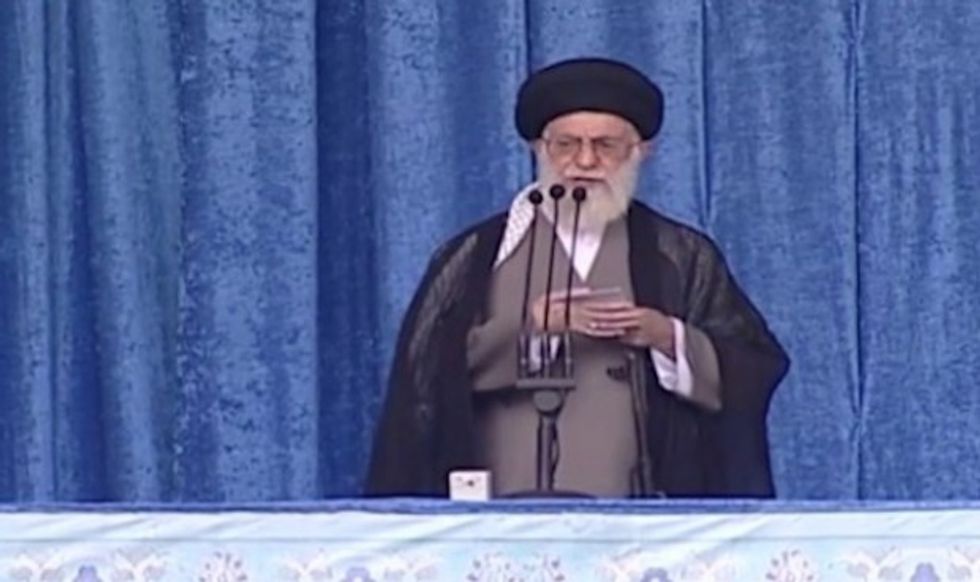 File
Critics have argued lifting economic sanctions on Iran would provide the nation with billions of dollars that could be used to sponsor terror groups, including Hamas. Opponents of the deal also don't trust Iran to fully comply with the terms of the agreement.
Speaking to a group of Code Pink protesters on Thursday, Sen. Ted Cruz argued "this deal would send over $100 billions dollars to Iran and those billions of dollars will be used to murder Americans by jihadists."
"I recognize that the folks in Code Pink like to hold up signs saying, 'Peace with Iran.' You know who doesn't reciprocate those views? Iran," he added.
----