A New Orleans father was out of the house when he received a frantic phone call from his daughter — she was in danger. The girl, home alone at the time, told her dad that intruders were in the house and she had barricaded herself in a room.
The father rushed home to protect his daughter, his firearm drawn. He reportedly confronted and chased the suspects into the backyard and away from his daughter.
At one point, the dad said he thought one of the suspects, identified as 18-year-old Imani Smith, was attempting to draw a firearm — so he opened fire, hitting him once in the thigh. The suspect managed to make it out of the man's backyard alive, jumping a fence before collapsing in the street.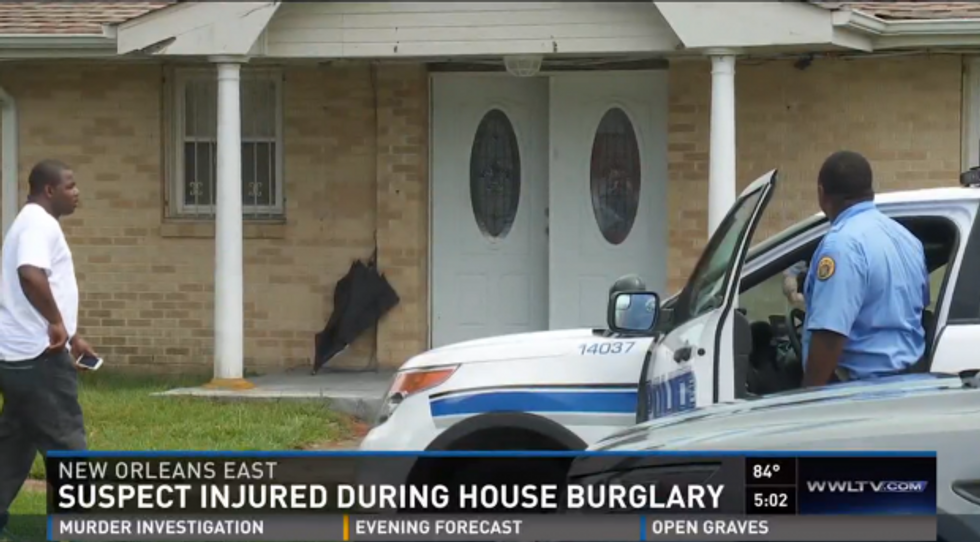 Screengrab via WWLT-TV
Smith was taken to the hospital for medical treatment before he was booked on charges related to the incident. WWLT-TV reported another 15-year-old suspect was later arrested, though it was unclear if he was involved in the home invasion:
Police also arrested a 15-year-old boy for aggravated assault involving the same homeowner that happened several days ago. The boy's involvement in that incident had gone unreported to police. Police are investigating whether the boy is also involved in this burglary incident.
No charges have been filed against the father.
---