Students filling out applications for the University of California system can now choose between six different genders to identify themselves.
Asked the question, "How do you describe yourself?" prospective students can choose from the following: "male, female, trans male/trans man, trans female/trans woman, gender queer/gender non-conforming and different identity."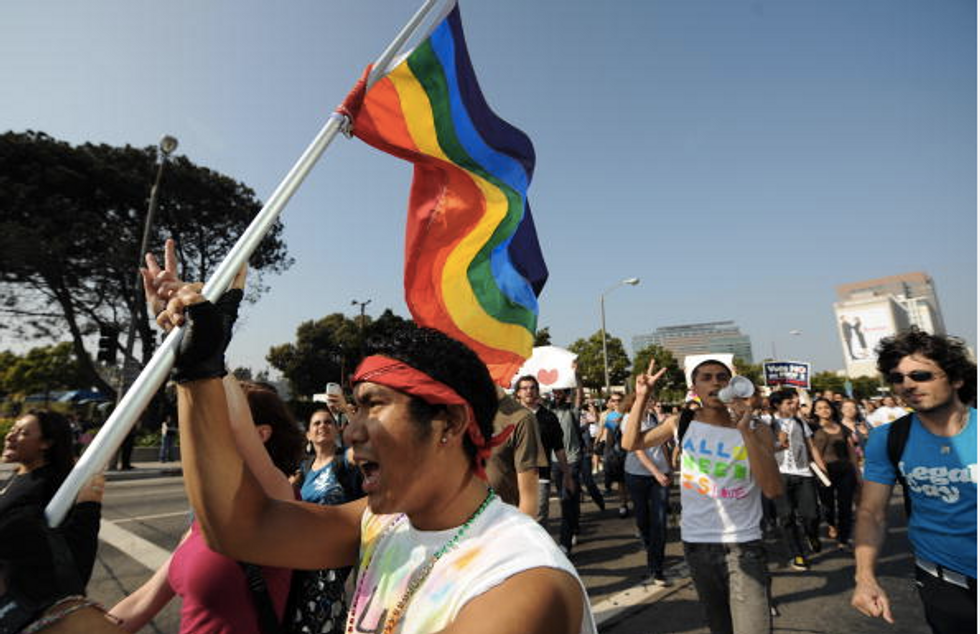 UCLA students attend a protest rally in Westwood, Calif., on May 26, 2009, following the California Supreme Court decision to uphold Proposition, 8 which outlawed gay marriage. (GABRIEL BOUYS/AFP/Getty Images)
Students are also asked on admissions forms which sex they were assigned at birth, but given only two options for that question: male or female. Another question allows students to proclaim their sexual identity as either "heterosexual or straight," "gay or lesbian" or fill in the blank.
According to the University of California, Riverside's UCR Today, the questions are not mandatory and only serve the purpose of compiling demographic data. Students' answers will also not be used to determine application status.
In addition to the new application forms for the fall, the university will implement a two-year program for the study of genders and sexualities throughout the UC system. UCR Today said the project will include UC stakeholders' opinions on ways to advance students' learnings of LGBT issues.
"UC is working hard to ensure our campuses model inclusiveness and understanding," President Janet Napolitano said in a statement. "I'm proud of the work we've done so far, but it doesn't stop there — we must continue to look at where we can improve so everyone at UC feels respected and supported."
According to the College Fix, students' opinions on the new admissions questions vary across the board.
"Provided it is used for research purposes as opposed to influencing admissions decisions, I see the move to allow UC applicants to voluntarily list their gender and sexual orientation as a positive step,"  Tyler Kroteskey, a 2015 University of California, Los Angeles graduate said.
Shannon Frick, a senior aerospace engineering student at the University of California, San Diego, told the College Fix that she thinks the new admissions form could propel claims of discrimination.
According a release on the UC system's website, the university also began to require new buildings and facilities undergoing "major renovation" to include gender-neutral restrooms beginning in July.
Many colleges within the UC system have frequently made lists that boast of the most LGBT-friendly campuses, including the University of California, Riverside, which has a four-star rating on the Campus Pride Index.