Officials in Florida are vowing to expedite concealed carry permits for active duty military personnel and veterans, weeks after a gunman opened fire on two military facilities in Chattanooga, Tennessee, killing four Marines and one sailor.
The move was announced Monday amid a heated national debate on whether service members should be allowed to carry guns to protect themselves if another similar tragedy ever occurs, Florida Today reported.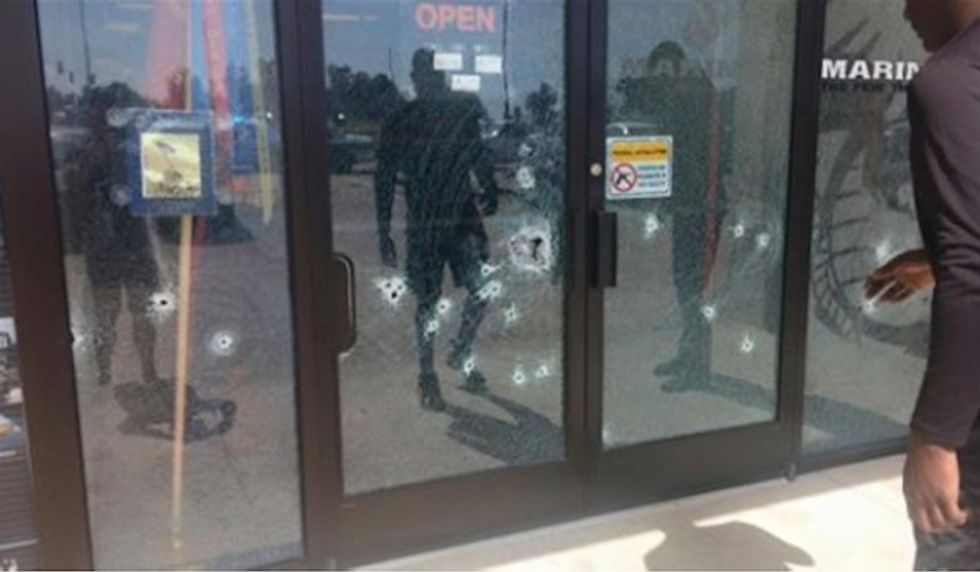 Image source: April Grimmett/Facebook
"The men and women who serve and have served our country deserve all of the support we can provide," Florida's commissioner of agriculture Adam Putnam said. "We are pleased to expedite active military members and veterans' applications for a concealed weapon license, and our partnership with tax collectors throughout the state will make this process even more convenient."
The Department of Agriculture and Consumer Affairs says it is aiming to provide concealed carry permits to qualified personnel and veterans within 30 days, which is a 1/3 of the of the time it usually takes.
Those who want to be considered for expedited concealed carry permits must submit their official military identification and application or a copy of their current orders to prove that they are active duty, while veterans with an honorable discharge can submit a copy of their DD 214 long form for consideration, according to Florida Today.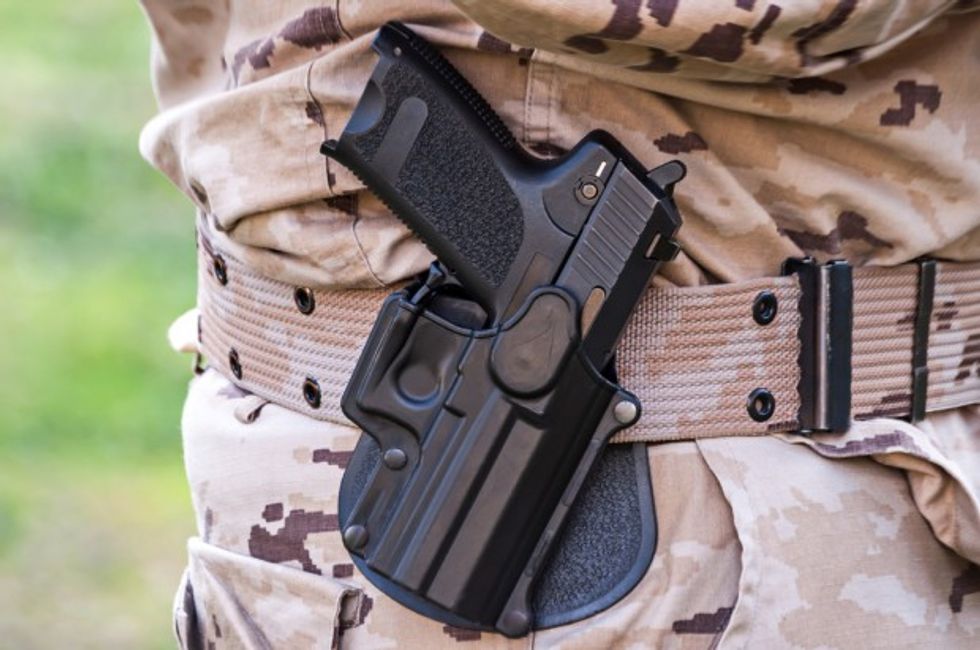 Photo credit: Shutterstock
The move comes amid fierce national debate surrounding whether active duty service members should be allowed to carry guns while they are at work, in order to avoid making them "soft targets" for would-be criminals or terrorists.
Pro-Second Amendment activists claim that banning firearms from military facilities such as recruiting centers makes those places more appealing targets for those seeking to inflict harm, but those in favor of more gun control say that no one or only certain people inside the facilities should be armed.
In the aftermath of the shooting at Chattanooga, some pro-Second Amendment activists have taken such passionate stances so as to volunteer to stand guard with guns outside facilities that do not allow firearms inside. Meanwhile, the Pentagon has discouraged private citizens from doing so as it could "potentially create unintended security risks."
"We continue to partner with and rely on first responders for the safety of the communities where our service members live and work," Pentagon press secretary Peter Cook said, while adding that defense secretary Ash Carter is currently reviewing safety recommendations.
(H/T: Florida Today)
–
Follow Jon Street (@JonStreet) on Twitter