The members of the Schmitt family from Florida are not treasure hunting novices. Last summer, they made national news after they found artifacts from a Spanish ship that sunk in 1715.
This year, the treasure-hunting family was destined for a repeat when they set off on their annual treasure hunting trip in Fort Pierce, Florida.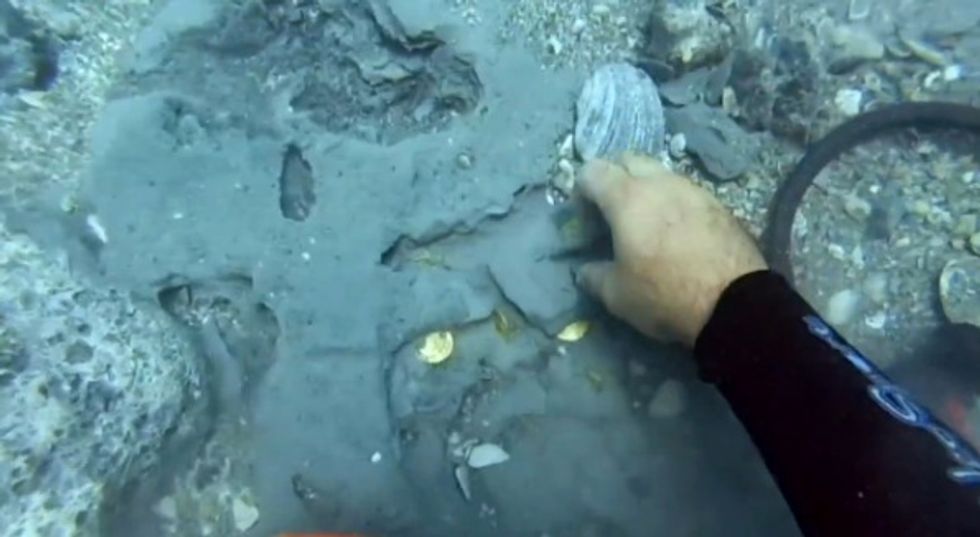 Image source: WFTV-TV
When Eric Schmitt's metal detector went off in about 15 feet of water in the Atlantic Ocean, it could have been anything, he told the Orlando Sentinel. He certainly didn't expect it to be a cache of gold coins worth more than $1 million.
Brent Brisben is the co-founder of 1715 Fleet - Queens Jewels LLC, the company that owns the rights to the wreckage where the family found the gold. Brisben said the artifacts date from a 1715 maritime tragedy in which 11 Spain-bound galleons were lost during a hurricane.
He says the items recovered include 51 gold coins and 40 feet of ornate gold chain. There's also a rare coin called a Royal that was destined for the king of Spain. This coin alone the Sentinel reported is worth $500,000.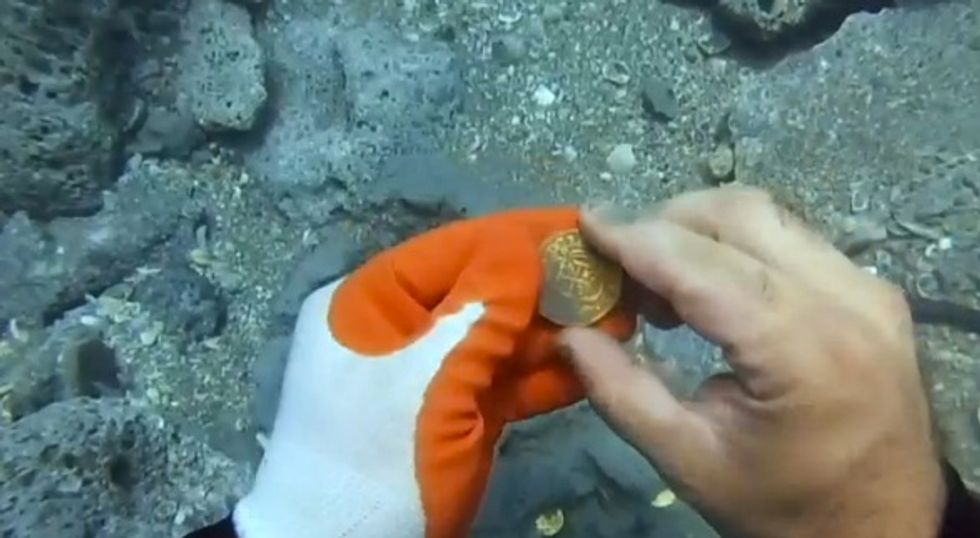 Image source: WFTV-TV
"It's incredibly rare and incredibly valuable," Brisben told the Sentinel of the coin. "It returned from the depths on its 300th birthday."
"These things were known as presentation pieces not meant to be circulated as currency," Schmitt elaborated to the newspaper on the coin.
Watch this raw video of the discovery:
While the Schmitt family has been extremely lucky in their treasuring hunting endeavors — they've found gold three times — Eric Schmitt told the Sentinel that the process is not always so exciting.
"It's nice to have the family together, but it can get monotonous," Schmitt said. "It can get demoralizing and can get you down sometimes."
—
The Associated Press contributed to this report.