A homeless man confronted by a Fox News Channel producer revealed his reasoning for refusing to seek employment in a segment that aired on Monday's "O'Reilly Factor."
The remarks came as producer Jesse Watters hit the streets of the city to ask New Yorkers about the recent perceived surge in homelessness.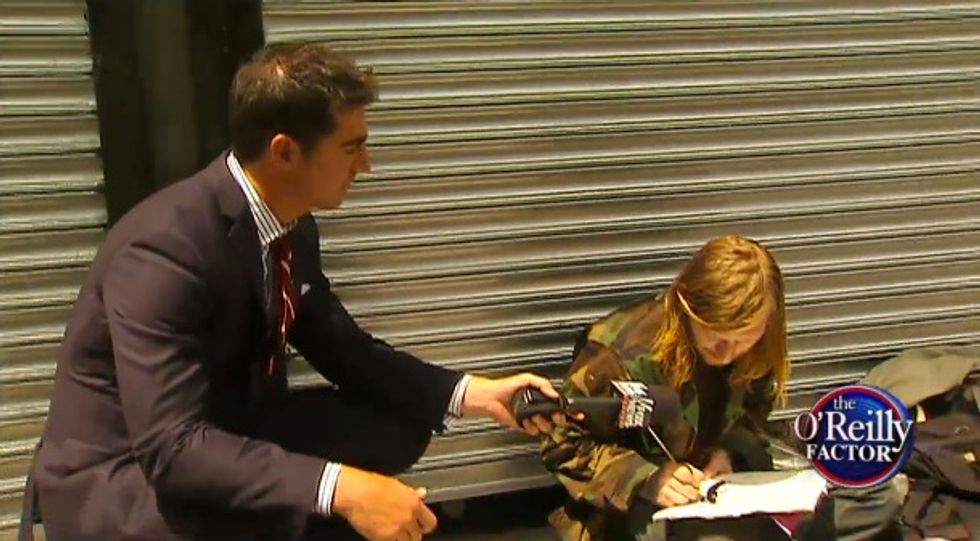 Image source: Fox News
"It's pointless to even get a freakin' job," the homeless man told Fox News.
Seemingly taken back by the man's remarks, Watters quipped back, "Why is that?"
"Cuz, like, what's the most I can make? 10 bucks an hour if I'm lucky?" the man replied.
The man, fixated on an apparent sketch he was working on, added that when he has the urge to relieve himself, he purchases an item at a fast food restaurant and then uses its facilities.
Asked by Watters who is to blame for the perceived surge in homelessness, residents had one person in mind: Democratic Mayor Bill de Blasio.
"I think the mayor is totally to blame," one person told the cable-news network. "The guy at the top sets the tone."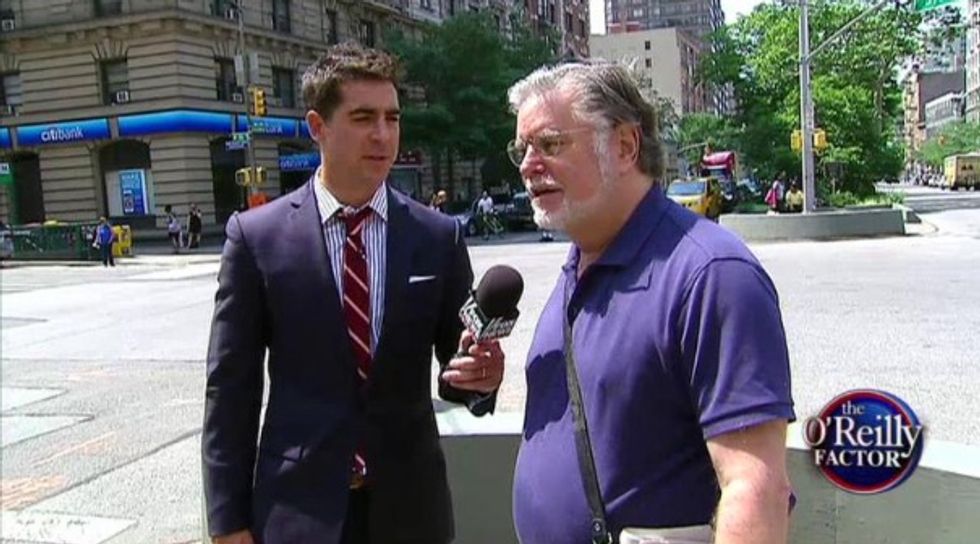 Image source: Fox News
"I'm not happy [with] the way the city's being run right now. It was great with Giuliani," said one woman, who said she has felt unsafe walking the city streets a couple of times.
"He's not doing nothing for the city," echoed another. "I don't know why people voted for him."
Earlier this month, a reporter who went undercover outside de Blasio's mansion was confronted by police moments after arriving. An officer strongly implied the man should move saying, "Here's the thing: You try to panhandle in front of the mayor's house, he's going to have you moved."
—
Follow the author of this story on Twitter and Facebook: