WASHINGTON — Sen. Ted Cruz (R-Texas) on Tuesday called for an investigation into Planned Parenthood during a rally in front of the Capitol that also drew two of his Republican presidential rivals calling for defunding the nation's largest abortion provider.
"When we've seen the truth, after a time for truth comes a time for action. Today is a time for action," Cruz said, flanked by pro-life signs and supporters. "Today, the U.S. Department of Justice should open a criminal investigation into all of those individuals. Today, the U.S. Department of Justice should open up a criminal investigation into whether Planned Parenthood nationally is a criminal enterprise breaking the law."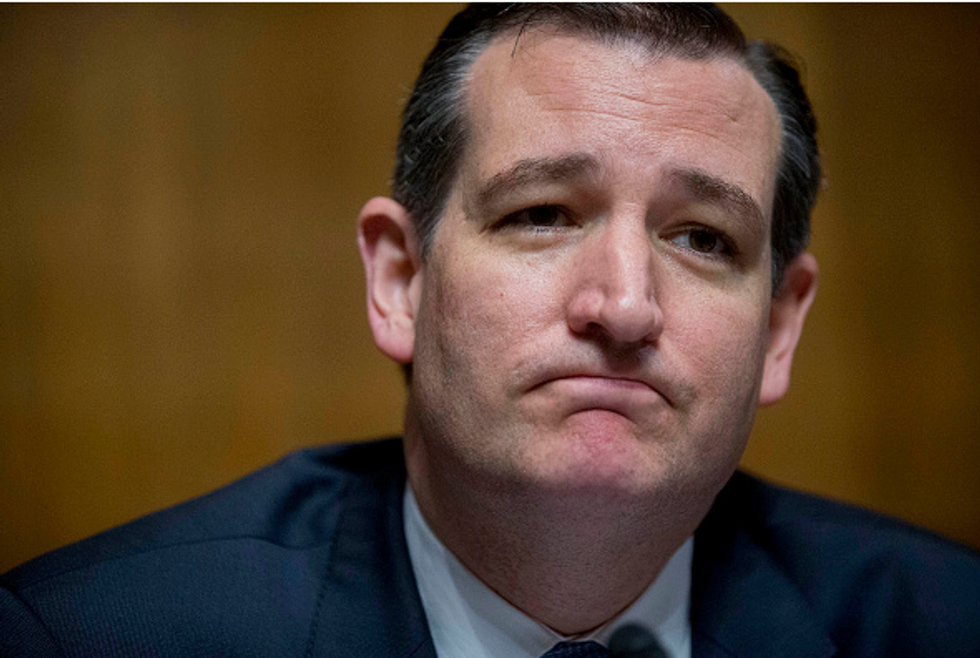 Andrew Harrer/Bloomberg via Getty Images
Sen. Rand Paul (R-Ky.) and retired neurosurgeon Ben Carson also spoke at the rally, held the day that a third undercover video was released by an anti-abortion group depicting Planned Parenthood officials discussing procedures for purchasing tissue samples from aborted fetuses. There were 65 rallies held across the country calling for defunding Planned Parenthood, according to the rally sponsor Students for Life.
Cruz was not optimistic about a federal investigation under the current administration.
"The Department of Justice has had a long tradition over the centuries of fairly and impartially applying criminal law, enforcing criminal law regardless of party allegiance," Cruz said. "How sad is it that almost no media thinks there is any chance the U.S. Department of Justice would actually investigate whether Planned Parenthood and these senior officials violated federal criminal laws. Today the Obama Justice Department is operating as little more a partisan arm of the Democratic National Committee."
Planned Parenthood gets $500 million in federal funding.
Planned Parenthood President Cecile Richards has apologized for the tone of the official in the first video, and denied that the organization "profits in any way from tissue donation."
Carson told the rally crowd about a surgery he conducted on unborn twins inside the mother's womb who were in danger of dying. Such surgery was unheard of at the time.
"It's not that I do daring things. I do logical things. I said, 'Well if we don't do anything, both babies are going to die. In a circumstance like that, isn't it worth a try?'" Carson recalled saying before the surgery. "When it came out as a national news story, there was a lot of criticism. People said it was unethical to do things like that."
But, he said, when it became clear the babies would be OK, "then the critics said, well, I would have done that to."
"We want to get to a point where they will think the way we do about human life, because there is nothing more precious than the life of a human being," Carson said to applause. "Are we going to become a culture of life or a culture of death? It is this callousness that has led to people having hatred of anyone who disagrees with them."
Paul also informed the crowd that the Senate would vote on a bill to defund Planned Parenthood before the August recess.
"We now find out that Planned Parenthood is using the ultrasound to manipulate the baby into a position to harvest the organs," Paul said. "Callous disregard expressed over wine and cheese should infuriate us all. We should stop once and for all any federal money going to Planned Parenthood.
And he drew Democratic presidential candidate Hillary Clinton into the mix.
"I am calling today for Hillary Clinton to return the money she's been receiving from Planned Parenthood officials," Paul said.