Indicted U.S. Rep. Chaka Fattah (SHAW'-kah fa-TAH') says he's never been involved in wrongdoing, unlawful activity or misappropriation of government funds.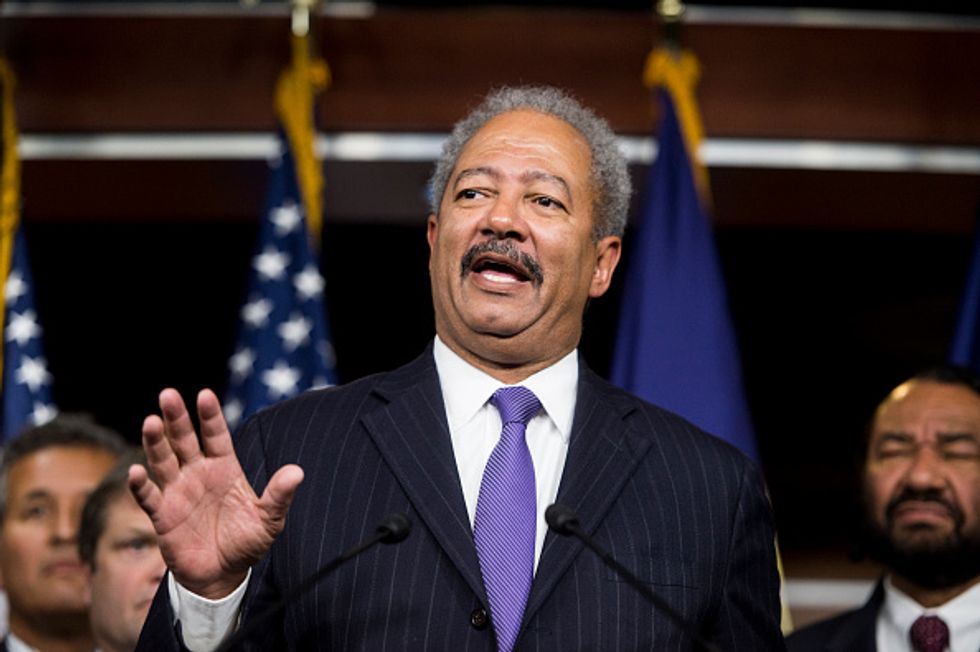 Rep. Chaka Fattah, D-Pa., speaks as House Democrats hold a news conference to call for presidential action on immigration on Thursday, Nov. 13, 2014. (Photo By Bill Clark/CQ Roll Call)
A 29-count indictment returned Wednesday accuses the 11th-term Philadelphia Democrat of misusing hundreds of thousands of dollars of federal, charitable and campaign funds.
Fattah addressed the charges outside his Washington office shortly after they were announced in Philadelphia. He says it's important to his constituents that the case not be a distraction.
Fattah says he hasn't seen the indictment and doesn't plan on resigning from Congress.
He compared the case to the news that has dominated sports headlines about the New England Patriots using underinflated footballs. He says, "This is not Deflategate."
More here:
Read the full indictment: