Democratic presidential candidate Hillary Clinton called the recent sting videos about Planned Parenthood "disturbing," but said any congressional inquiry should not be limited to the organization.
"I have seen pictures from them and obviously find them disturbing," Clinton said in an interview Tuesday with the New Hampshire Union Leader.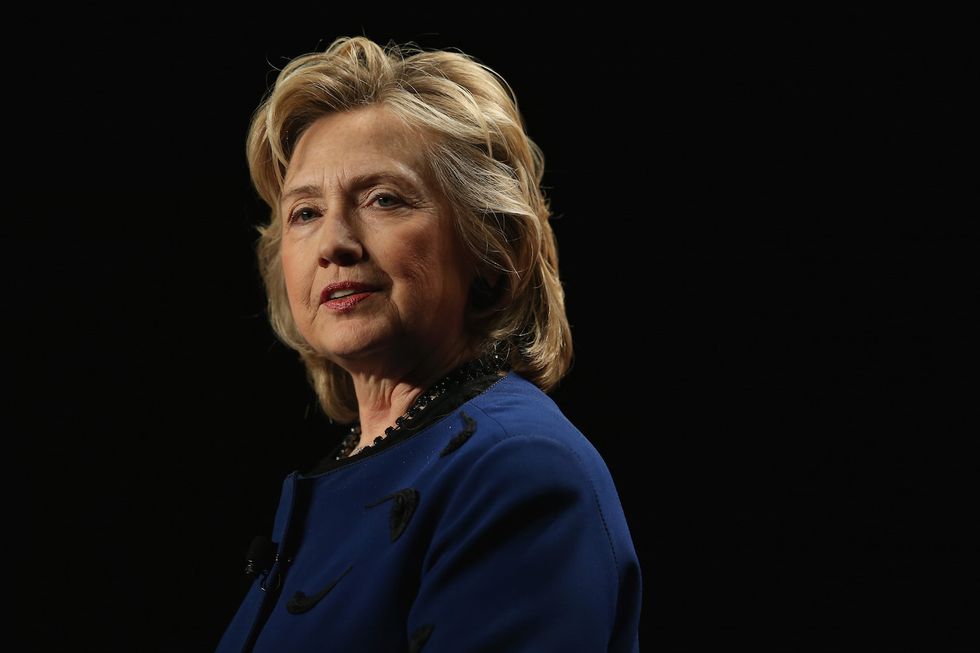 Joe Raedle/Getty Images
Clinton has been a longtime advocate for the nation's largest abortion provider, which has contributed to her political campaigns.
A series of undercover videos released in recent days by a pro-life medical ethics group appear to show Planned Parenthood officials talking about the selling of aborted fetal body parts.
"Planned Parenthood is answering questions and will continue to answer questions. I think there are two points to make," Clinton told the newspaper. "One, Planned Parenthood for more than a century has done a lot of really good work for women: cancer screenings, family planning, all kinds of health services. And this raises not questions about Planned Parenthood so much as it raises questions about the whole process, that is, not just involving Planned Parenthood, but many institutions in our country."
"And if there's going to be any kind of congressional inquiry, it should look at everything and not just one (organization)," she said.
Clinton initially came out strongly in support of Planned Parenthood after the first video's release.
Hillary stands up for Planned Parenthood—and women's rights. pic.twitter.com/eZ5LRJyasg

— Hillary Clinton (@HillaryClinton) July 23, 2015
Most Republican presidential candidate has called for defunding the $500 million per year in annual funds gong to the organization.
The Republican National Committee on Wednesday criticized Clinton's comments.
"It should not have taken a third video showcasing Planned Parenthood's barbaric side business of selling fetal body parts for Hillary Clinton to change her tune," RNC press secretary Allison Moore said in a statement. "Instead of condemning these horrific revelations, Hillary Clinton has stood by Planned Parenthood despite weeks of unsettling headlines. Rather than lead, Hillary Clinton has once again shown herself to be someone who will do or say anything to get elected. Perhaps that's also why she has yet to spell out what limits, if any, she supports on abortion."