Joel Moran was filling up his car's gas tank at a station in West Gardiner, Maine, Tuesday when he noticed something barreling toward him out of the corner of his eye, WMTW-TV reported.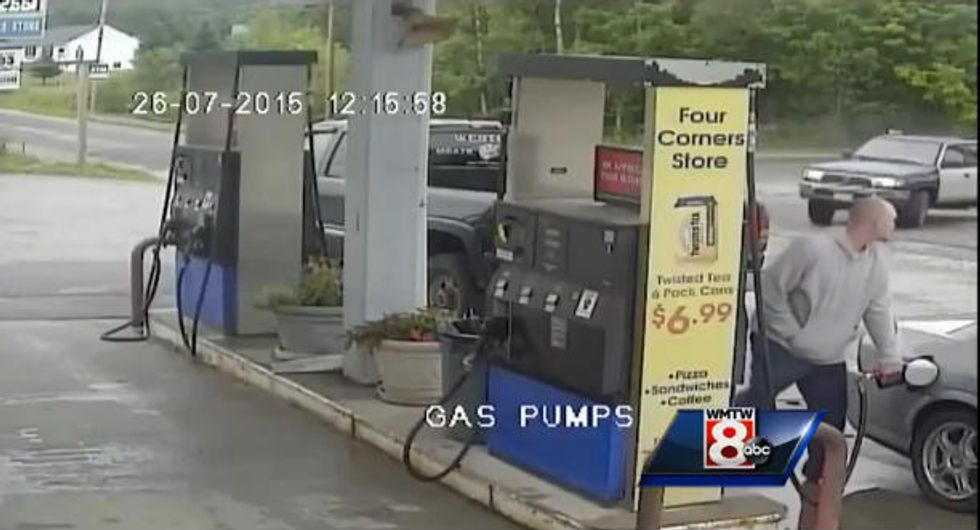 WMTW-TV
Moments later, an SUV slammed into the side of Moran's vehicle, pushing it into the gas tank, and barely missing him as he quickly stepped out of the way.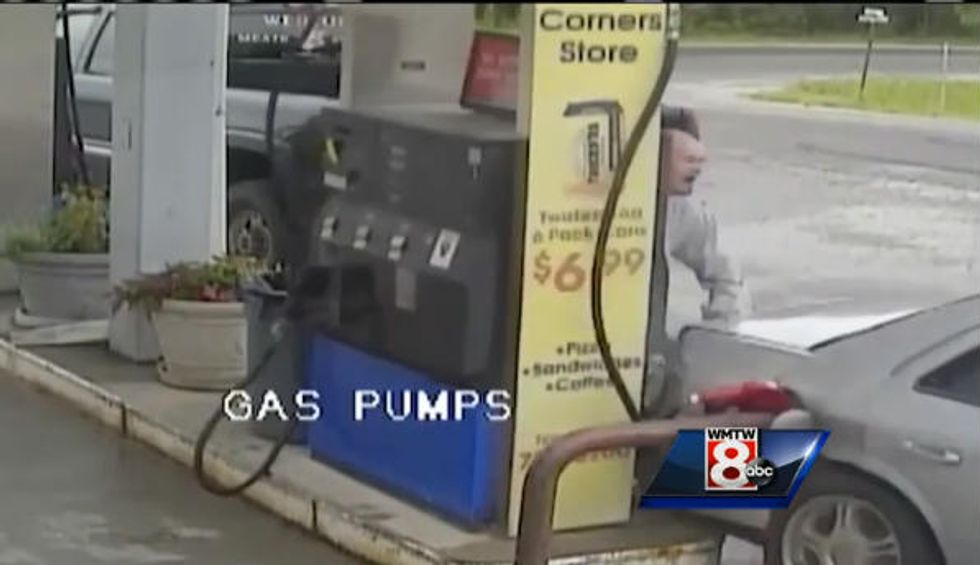 WMTW-TV
"I see the SUV screeching across the road where the tire marks are, and then he tried to correct and just barreled toward here," Moran said.
Moran was referring to an SUV that was caught on video running through a stop sign at the intersection in front of the store, clipping one vehicle and sending the SUV swerving right toward him.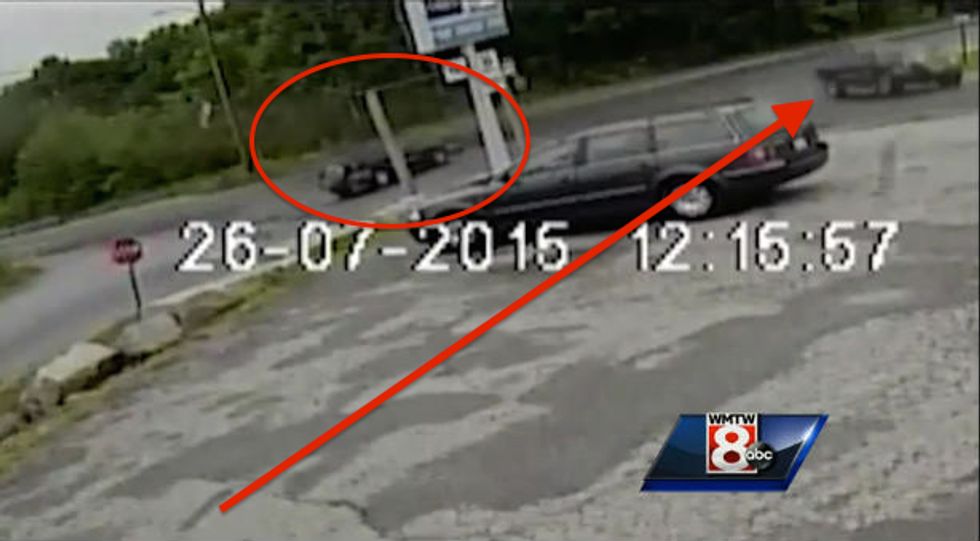 Image source: WMTW-TV
"I moved out of the way just in time," Moran said. "Not until I saw the video did I realize how close I was."
Amazingly, no one was injured in the incident. The driver of the SUV, Sing Cheong Thu, was cited by state police after admitting to not stopping. As for Moran, he told WMTV-TV that he feels "blessed" he wasn't hurt and that things didn't turn out worse.
Watch as the dramatic scene unfolds on video:
(H/T: WMTW-TV)
–
Follow Jon Street (@JonStreet) on Twitter