Red Sox fans cheered as Boston's Mookie Betts appeared to make a stunning, running catch on a long fly ball hit by Chicago's Jose Abreu in the top of the sixth inning of Tuesday night's game between the Red Sox and White Sox.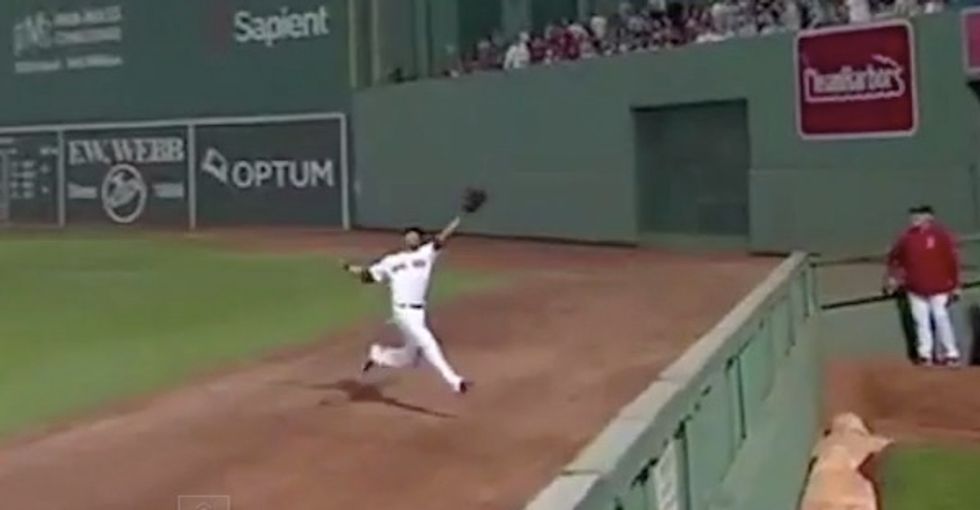 Image source: YouTube
After the ball hit the pocket of Betts' glove, he took two steps and tumbled over the small wall into the Red Sox bullpen from the outfield.
But as he flipped and hit the ground, the ball came loose.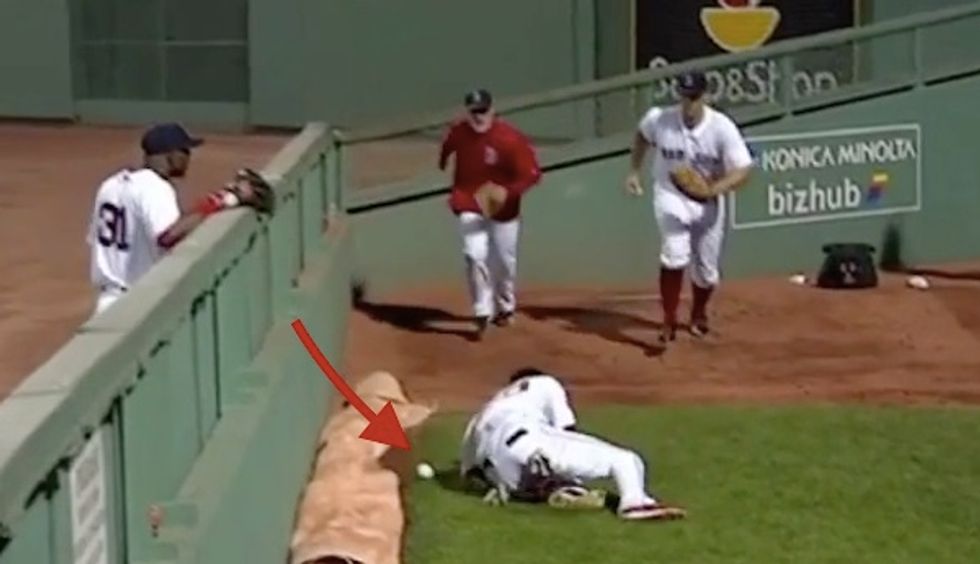 Image source: YouTube
The play was initially ruled a catch and Abreu was called out. The White Sox issued a challenge, where a video review overturned the call and the play was ruled a home run, Abreu's 16th of the season.
MLB rules cover situations exactly like this:
It is not a catch, however, if simultaneously or immediately following his contact with the ball, he collides with a player, or with a wall, or if he falls down, and as a result of such collision or falling, drops the ball.
Betts left the field as the play was under review with a potential concussion.
The home run gave Chicago a 7-2 lead. The White Sox eventually won the game 9-4.
Watch the play:
—
Follow Mike Opelka (@Stuntbrain) on Twitter