Louisiana 18-year-old Jessica Byrnes-Laird had just wrapped up a day of swimming with her boyfriend last Sunday when the pair pulled into a convenience store in Shreveport so he could buy cigarettes.
While he went inside, Byrnes-Laird — still wearing her bikini — stayed in the car.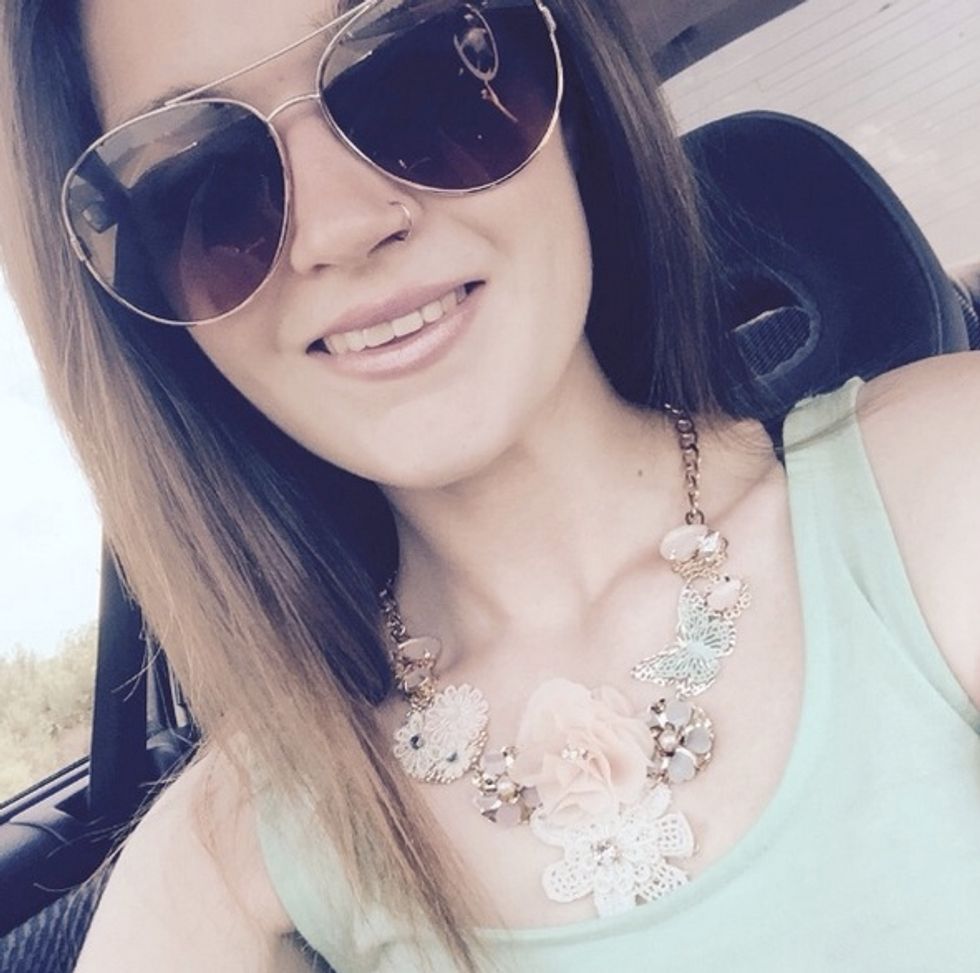 Image source: GoFundMe.com
That's when a group of men approached her and started using lewd language, Byrnes-Laird told KTBS-TV.
Her boyfriend didn't take kindly to that upon exiting the store and began fighting the men before getting back into the driver's seat.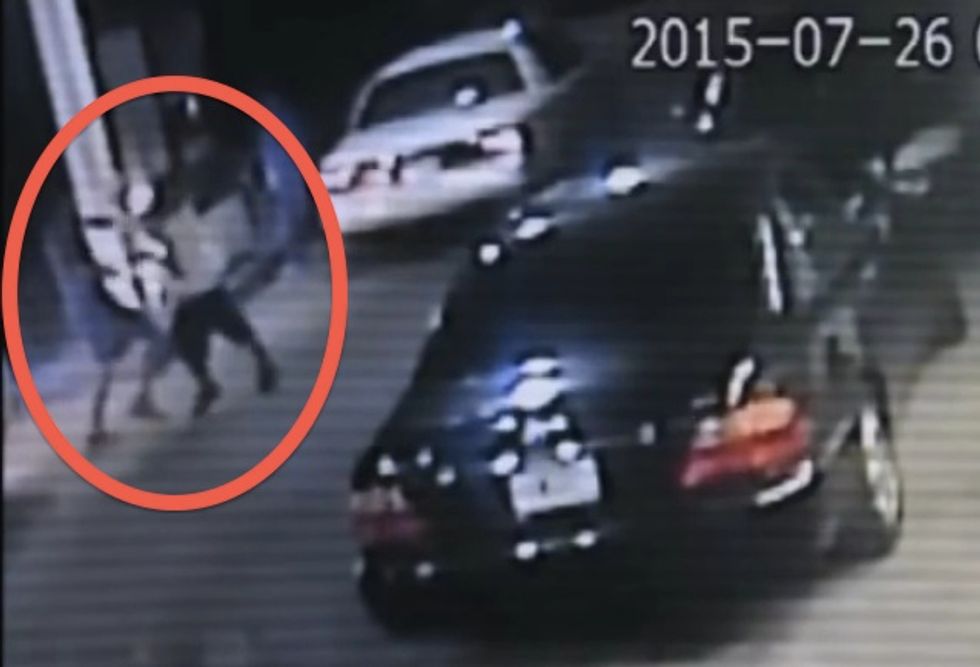 Image source: YouTube
But before they could get away, Byrnes-Laird said someone threw a brass pipe through her open passenger side window, which smashed into her face.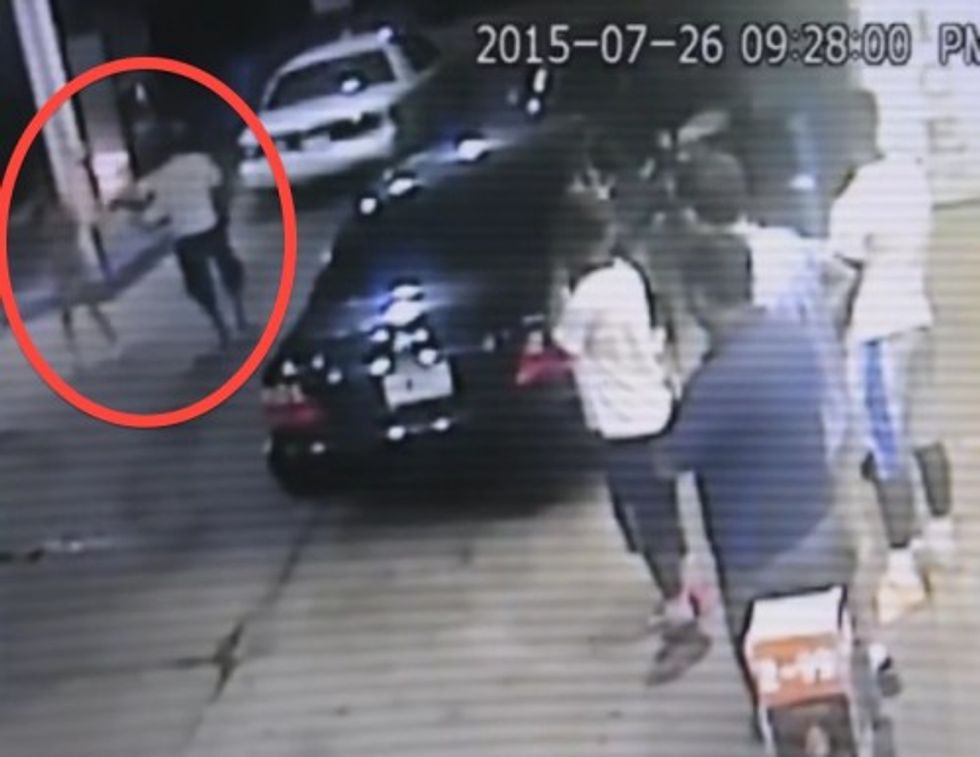 Byrnes-Laird, after the alleged pipe throwing, is on the far left. (Image source: YouTube)
Surveillance video captured some of the incident, but apparently the reported pipe throwing happened out of camera frame.
According to the GoFundMe page set up to help cover Byrnes-Laird's bills, about four or five black men were involved in the incident — but the one wearing the red T-shirt in the video threw the pipe. The page also said the incident occurred in Blanchard, not Shreveport.
She was left with cuts around her mouth and a dozen damaged teeth, the GoFundMe page said.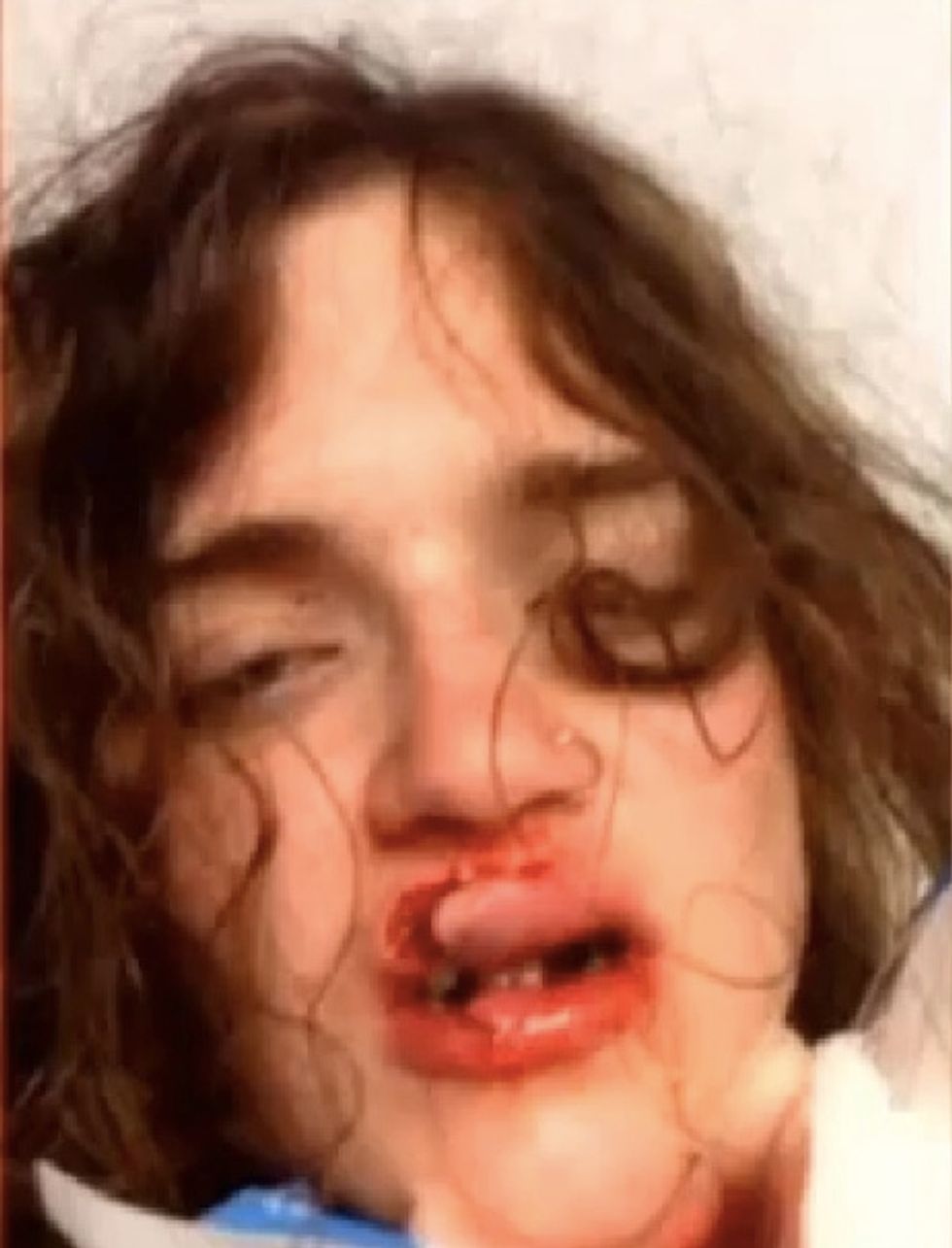 Image source: KTBS-TV
"There's a little bit of fear, honestly, because going through this make you realize how delicate life is, and you never know what can happen," Byrnes-Laird told KTBS. "Things happen so suddenly, without warning."
KTBS.com - Shreveport, LA News, Weather and Sports
(H/T: Daily Mail)
—
Follow Dave Urbanski (@DaveVUrbanski) on Twitter