Conservative talk show host Rush Limbaugh went after Speaker of the House John Boener Tuesday, after the Ohio Republican took a jab at the pundit during an appearance on The Golf Channel.
"20 years ago, when we won the first Republican majority in 40 years, there was one radio talk show host nobody had ever heard of. There was one cable news channel that just did news. And you look at today, you've got hundreds of radio talk show hosts all trying to outdo themselves by going further right and further right," Boehner told The Golf Channel's David Feherty Monday evening.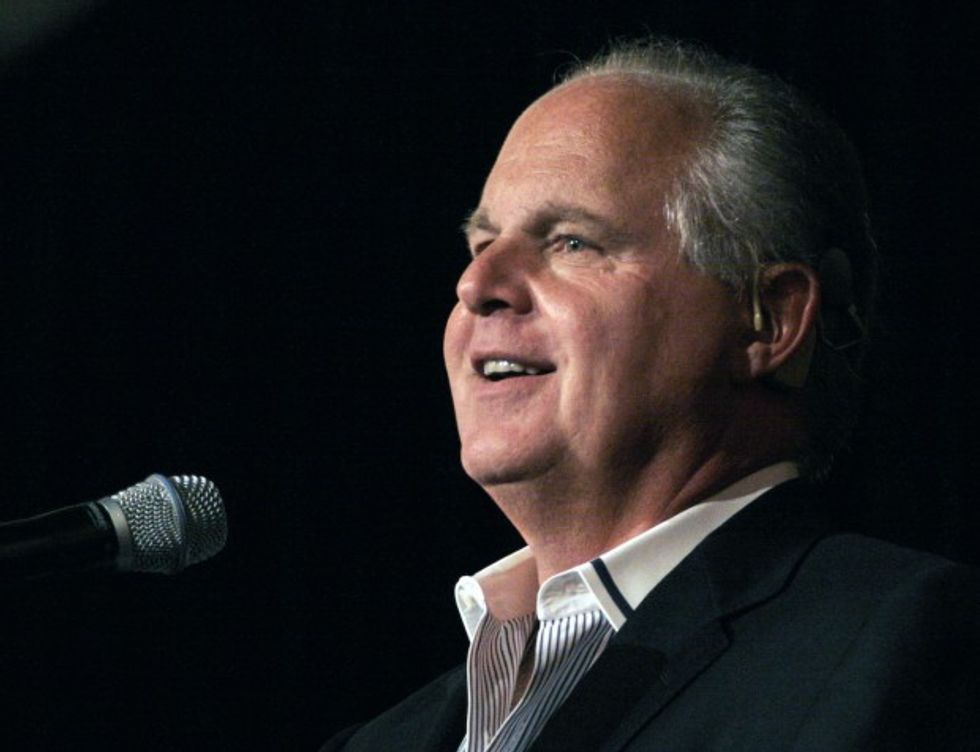 (Photo by Bill Pugliano/Getty Images)
Limbaugh, interpreting Boehner to be referring to him as the "one radio talk show host," responded on his program Tuesday.
"We have just learned that I, your host, am the reason the Republican House feels trapped and unable to do what they would really like to do," Limbaugh sarcastically said, according to his website's transcript.
"It's all because 20 years ago we had this 'talk show host nobody ever heard of' who has now spawned countless other talk shows, 'each trying to outdo the other,' Boehner said, 'moving far right.' Then we got Fox News over here pushing everybody far right, making compromise impossible because everybody's being pushed into 'one of two camps.' And it's all my fault, 'cause I'm the guy nobody ever heard of 20 years ago. Actually, they all heard of me 20 years ago," the conservative talk show host continued.
Limbaugh concluded, "But look at this. In just one half hour, look at all that is my fault! And I'm sure before we're finished, that will not be all. Before this is all over, you watch: I'm gonna be blamed for whatever's happening at Planned Parenthood — or we, in conservatism, will be blamed for what is happening in Planned Parenthood because we're the ones telling you about it, and if we weren't hyping it, if we weren't talking about it, you wouldn't know it!"
(H/T: Mediaite)
—
Follow the author of this story on Twitter and Facebook: