Though body cameras in the police force have gotten a lot of press lately, they're not the only emergency responders wearing the technology.
The San Bernardino County Fire Department released a video from one of its firefighters, showing just how intense fighting a house fire can be and how calm the men remain while tackling the flames.
When the firefighter pulled up to the blaze on July 29, the flames had already engulfed the side of the house and were spewing out of the garage, hinting at the dangerous inferno within.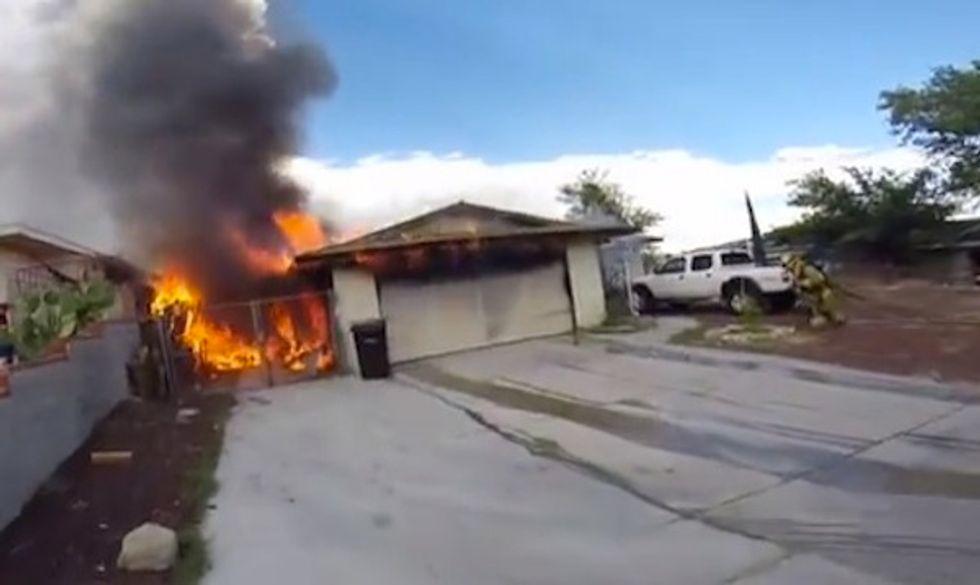 Image source: YouTube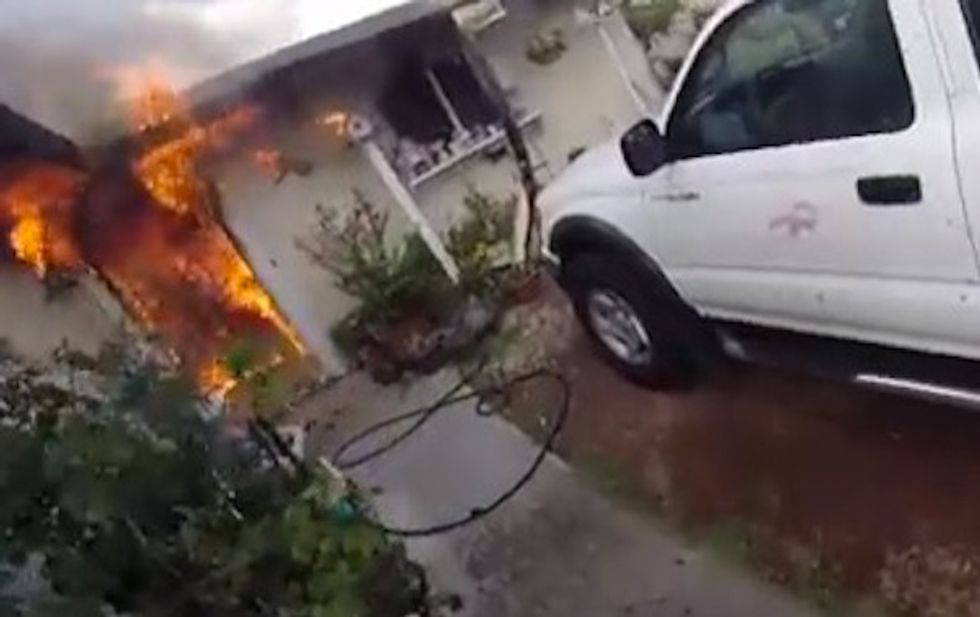 Image source: YouTube
Fellow firefighters in the video are seen diligently getting ladders and hoses into position as smoke poured out from below the roof of the home.
Prepared for whatever they might face in order to access all areas of a structure during a fire, the firefighter whose point-of-view the video shows us at one point uses a power tool to saw through a locked fence.
At 3:45 into the footage, the firefighter climbs onto the roof, following another firefighter who tested it for strength as they moved forward. He cut a couple of holes in the roof, which the Sauk City Fire Department explained helps release smoke and gases, making it easier for firefighters inside the structure to see and those outside to see where the fire progressed. The fire department also said it can reduce the possibility of explosion.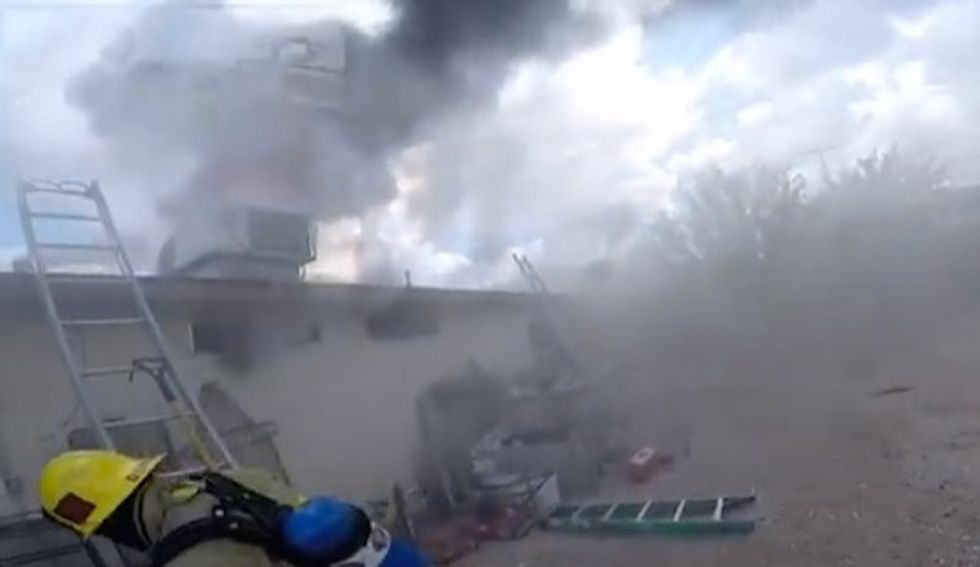 Image source: YouTube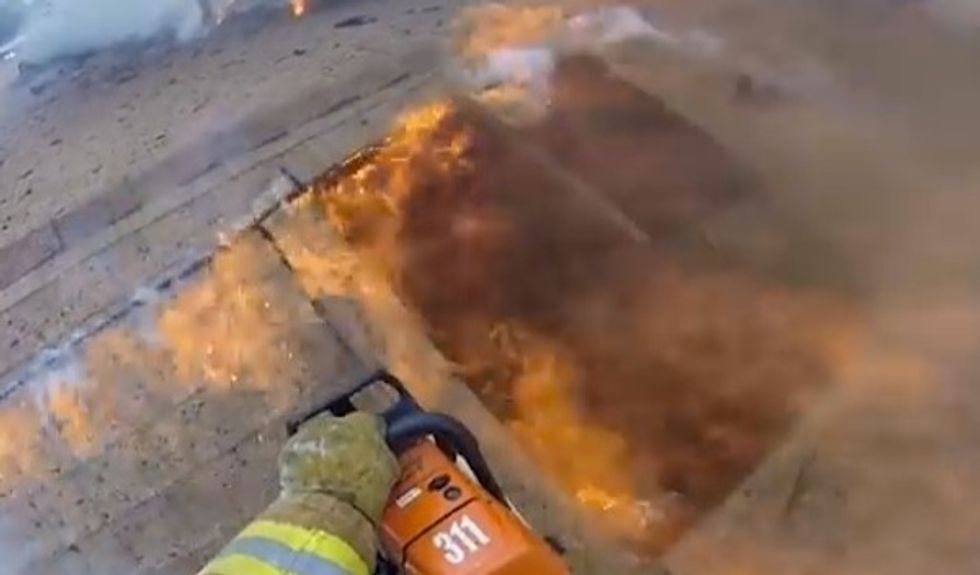 Image source: YouTube
This firefighter continued to cut as flames whipped up toward his mask.
Watch the footage:
It only took the crew 30 minutes to get the fire of this home and another that subsequently caught fire under control.
All inhabitants of the home — three adults and four children — were safely outside when fire crews arrived. The family's dog was found inside the home and reunited with them.
The cause of the fire, which is estimated to have caused $150,000 in damage, is still under investigation.
"Remember to have and practice a home escape plan, including your families meeting place. This avoids confusion in case of an emergency, and allows your family to account for each family member," the San Bernardino County Fire Department said in its description of the video.
Watch KTLA-TV's report:
The department purchased the cameras last year and said it used the footage for training purposes.
(H/T: SlashGear)