MSNBC's senior White House correspondent Chris Jansing confronted White House press secretary Josh Earnest on the air Thursday and refuted his claim about a quote from President Barack Obama in which he argued people in Iran chanting "death to America" have a common cause with Republicans.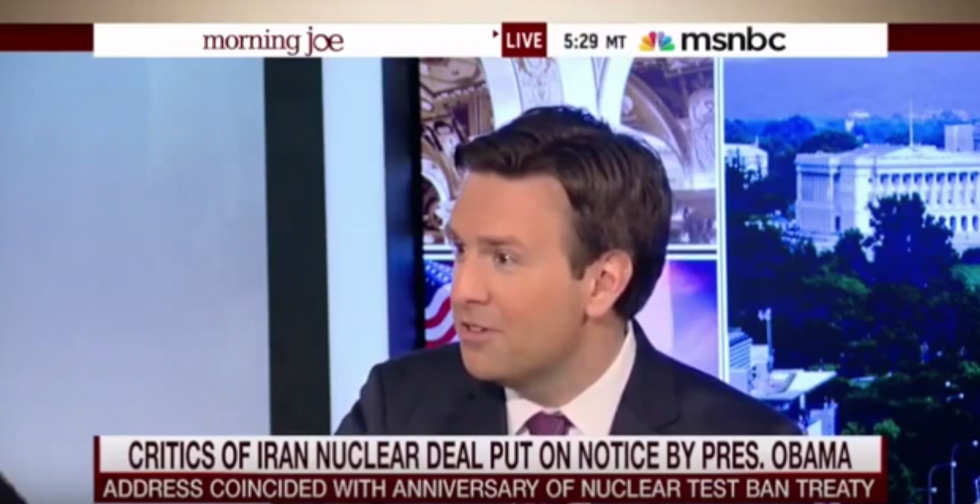 MSNBC
When Earnest defended Obama's assertion that hardliners in Iran and GOP lawmakers are both against the current nuclear deal, Jansing clarified what the president actually said.
"He said, 'these are folks who are chanting death to America' — he added that little phrase in there," Jansing said.
"Well, but that was a different part of it," Earnest claimed.
The reporter immediately interrupted, "No, it wasn't — I'll read you the quote." Then she did:
"It's those hardliners chanting 'death to America' who have been most opposed to the deal, they're making common cause with the Republican caucus."
"It was all one sentence," Jansing added, hammering her point home.
"Morning Joe" host Joe Scarborough seemed excited about the reporter's preparedness and proceeded to praise Jansing for having the quote written down, ready to confront the White House spokesman.
Watch the segment via MSNBC:
---