A band of black pastors is calling for the removal of a bust of Planned Parenthood founder Margaret Sanger from the Smithsonian Institution's National Portrait Gallery.
Ten pastors with Ministers Taking a Stand — a nonprofit that promotes educational choice, family principles and entrepreneurship — signed onto a letter Friday arguing that Sanger was not really a "champion of justice" and thus her bust should be removed from the Smithsonian's "Struggle for Justice" exhibit, which honors "great achievements...striking down long-standing segregationist practices and discrimination in American society."
That exhibit also holds the busts of Rosa Parks and Martin Luther King Jr., neither of whom, the pastors allege, Sanger would have wanted to be born.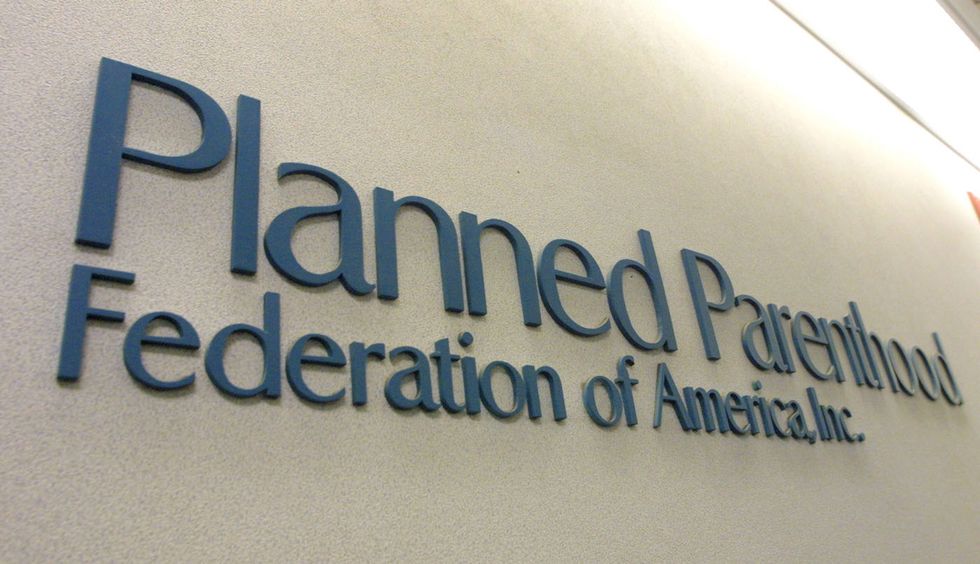 Mario Tama/Getty Images
"We will not remain silent while the National Portrait Gallery venerates someone who sought to eradicate our very existence," the letter, obtained by CNS News, reads. "Ms. Sanger was a racist, elitist, and her beliefs led to massive destruction of unborn human life. She was no hero."
"Perhaps your institution is a victim of propaganda advanced by those who support abortion," the letter continues. "Nevertheless, a prestigious institution like the National Portrait Gallery should have higher standards and subject its honorees to higher scrutiny."
"Until now the national spotlight has not fallen on Sanger's background. However, the recent revelations about aborted babies' organs and body parts being sold, have not only brought Planned Parenthood under intense scrutiny, but also raised questions about its founder, Margaret Sanger. If the revelations were not consistent with her character and ideas, one might argue that Planned Parenthood has 'gone rogue' and abandoned Sanger. The fact is that the behavior of these abortionists, their callous and cavalier attitude toward these babies, is completely in keeping with Sanger's perverse vision for America."
The letter notes that the rate of abortions among minority communities, specifically black and Latino communities, is higher.
"This explains why elective abortion remains the number one cause of death among black Americans, higher than all other causes combined," the pastors argue. "We will not remain silent while the National Portrait Gallery venerates someone who sought to eradicate our very existence."
The letter strongly criticizes Sanger's support of eugenics, specifically black eugenics.
The letter to Kim Sajet, director of the National Portrait Gallery, was penned after a series of undercover videos purport to show Planned Parenthood officials discussing the sale of aborted fetal tissue for research.
(H/T: CNS News)