The Mediterranean island of Malta was hit by some severe weather over the weekend that resulted in flooding, beached boats and even developed a waterspout.
But perhaps no one was in as frightening of a situation as a couple of parasailers in the air at the time.
Anthony Nisbet and his sister, Grace Nisbet, from England, told the Times of Malta they didn't realize how dangerous the situation really was until they watched the footage of themselves later when they were back on the ground.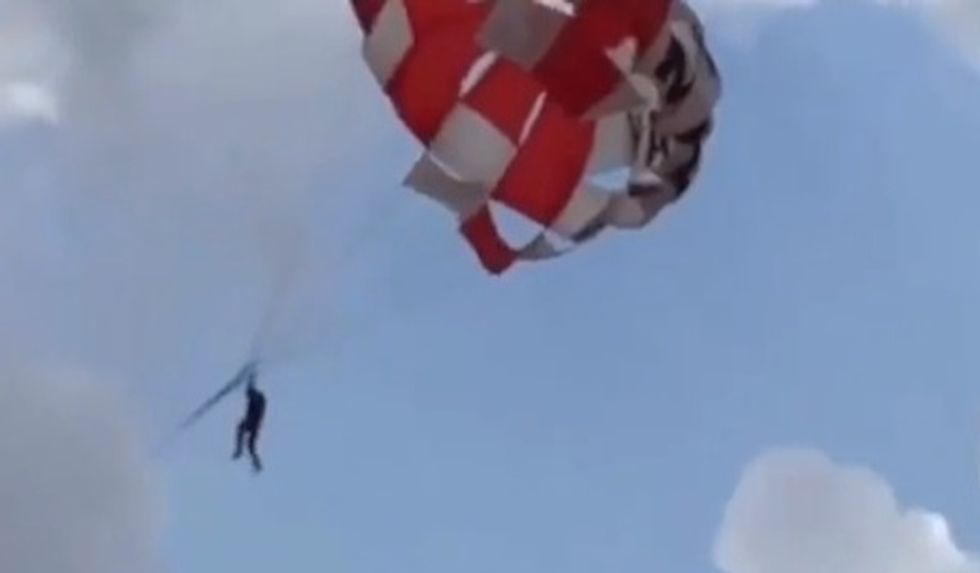 The brother and sister while still attached to the boat said they joked about becoming unhooked. (Image source: YouTube)
While the siblings hung suspended in the wind, the boat to which they tethered below became beached. At this time the Nisbets said they were more worried about the people on the boat than themselves and were even joking about parasailers unhooking as depicted in a scene from the movie "Jurassic Park III."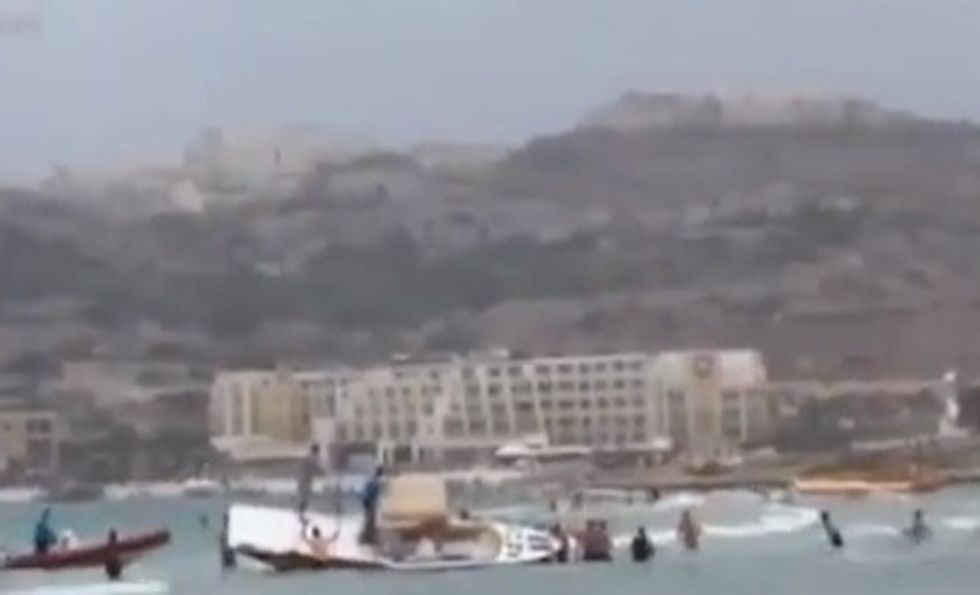 The boat struggling below. (Image source: YouTube)
But in an instant that Hollywood moment became their reality when the line snapped.
"They're gone now! They're gone! No," a man yelled with others around in him in the video screaming as well.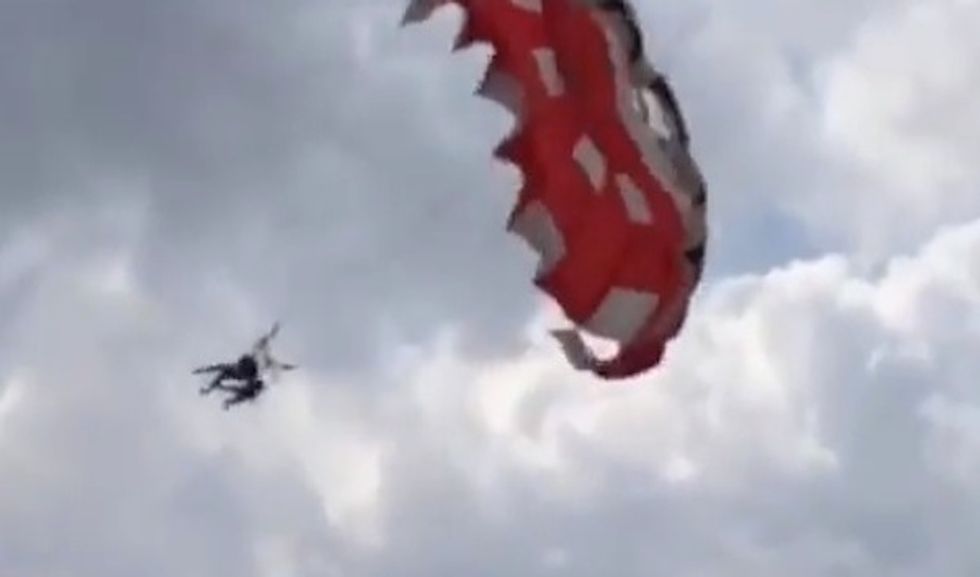 And then the line snapped, sending them sailing untethered in the wind. (Image source: YouTube)
Watch footage of the harrowing accident:
"I would have never thought we'd actually detach from the boat," Anthony Nisbet said, adding that it was "surreal" watching video of what happened to them afterward.
The brother and sister landed in some bushes and suffered only minor scrapes and bruises, according to the news site.
Godfrey Bartolo, who was operating the boat below with his employee, said he's never experienced a situation like this, telling the Times of Malta that he was not negligent taking customers out that day.
"I had seen some clouds in the far distance but never did I think that a waterspout was coming our way," he told the news site.
"It was beyond our control to try to maneuver," he said, explaining that they tried to bring the parasailers down safely but the wind out-manned them.
In a similar accident involving thrill-seekers, a couple on a bungee-jumping ride in France suffered an equipment failure last week.
Video showed a couple inside a cage contraption at Luna Park being shot up into the air, but the moment they came down and were supposed to bounce back up, a cable snapped. Attached by only one cable instead of two, the cage slammed into one of the supporting structures.
The cage then dangled there for an hour before its occupants could be rescued, according to Herault (translated via Google Translate).
Watch the footage (Note: Possible strong language):
A woman on the ride was hospitalized with a broken leg. Management of the fairgrounds told Herault this is the first time an accident like this has happened and an investigation is being conducted.
(H/T: Daily Mail)