Sen. Kirsten Gillibrand (D-N.Y.) said Tuesday morning that she fully supports federal funding for Planned Parenthood despite having not watched the series of recent undercover videos that purport to show organization officials discussing the sale of aborted fetus parts.
Speaking to TheBlaze following an event in New York City, Gillibrand said she had not seen the videos. When asked if she plans to watch them, she replied "no."
— Scroll down for video —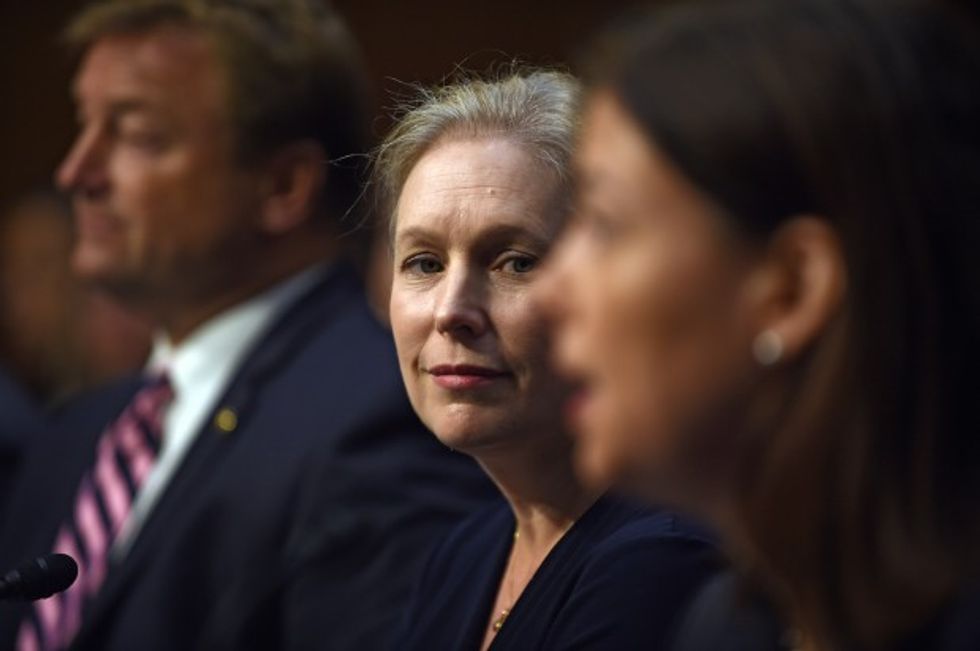 (Photo by Astrid Riecken/Getty Images)
The Democratic senator said, nonetheless, that she is a firm supporter of Planned Parenthood, reciting talking points after being asked if revelations from recent sting videos matter.
"I think what Planned Parenthood does around the country is provide health care for millions of women who have no access to health care at all. And, only a very small part of there budget goes to abortion services," she said.
Gillibrand continued, "97 percent of their budget is focused on basic health care. Anyone who wants to defund Planned Parenthood, wants to defund health care for women across the United States."
When asked if Congress should play a part in investigating the abortion-services provider, the New York senator said: "If proponents of the videos believe laws have been broken, well then criminal justice should investigate."
—
Follow the author of this story on Twitter and Facebook: