A group of New Black Panthers armed with rifles faced off with sheriff's deputies Wednesday outside the Texas jail where Sandra Bland died, where a leader of the protesters shouted an apparent threat to law enforcement.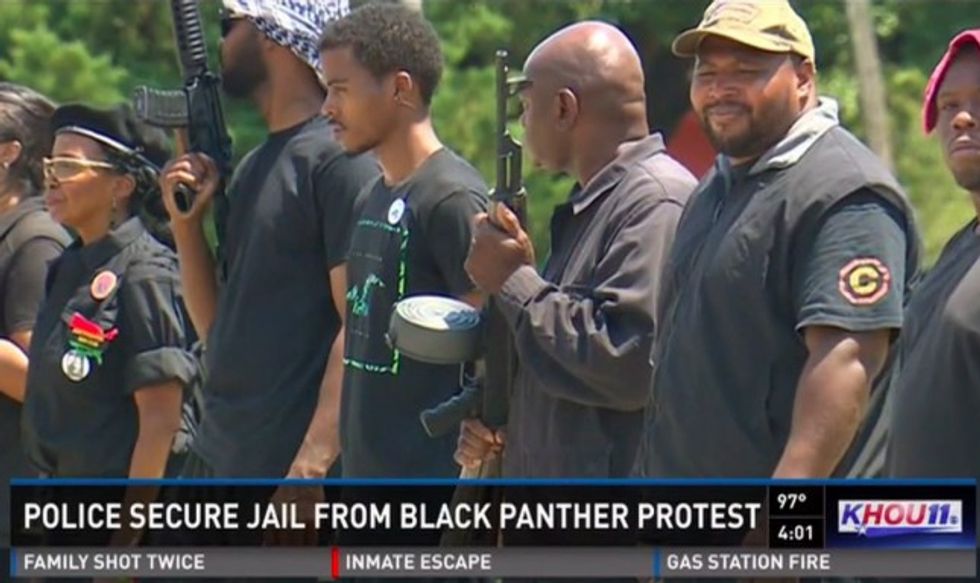 Image source: KHOU-TV
"You're gonna stop doing what you're doing," he yelled into a microphone, "or we're gonna start creeping up on you in the dark of night!"
Here's the clip (content warning — profanity and racial slurs):
"We have to take back the power," Yahcanon of the Black Panther Party told KHOU-TV. "It will define who we are."
Protesters were also caught on video posted by Breitbart chanting "oink oink, bang bang!"
Despite the heated display in front of the Waller County Jail — countered with additional deputies from Harris County — there were no reports of violence.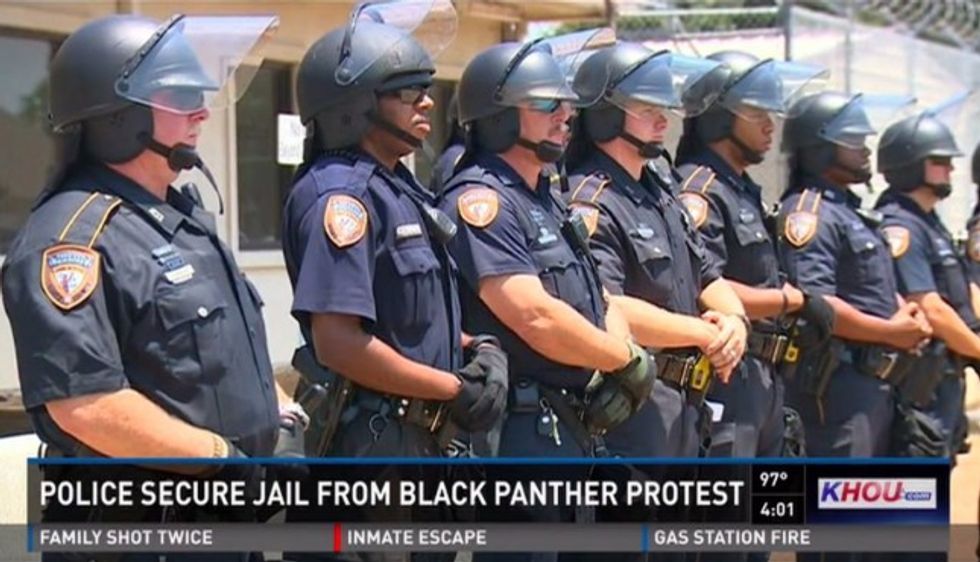 Image source: KHOU-TV
Sheriff Glenn Smith, under fire since Bland was found hanging in her cell last month, said he has no issue with the protests and won't be resigning.
The sheriff's office didn't respond to phone calls from TheBlaze on Thursday.
—
Follow Dave Urbanski (@DaveVUrbanski) on Twitter