Glenn Beck said America has a "culture of death" after hearing about a horrific shooting on Wednesday, where a gunman fatally shot a WDBJ-TV reporter and photographer during a live interview in Virginia.
Beck specifically had harsh words for those who criticize him for playing video of the shooting, but care little about the series of undercover videos alleging Planned Parenthood is harvesting and selling organs from aborted babies for profit.
"What's happening to us? We are a culture of death," Beck said on his radio program. "Planned Parenthood, on the tape that was released yesterday that nobody seems to be talking about, they're ... laughing about how some of the people at the clinic can't handle it when they get boxes because some of them ... you open up the lid and there will be human, baby heads in there."
"They cut the heads off because they need part of the head," Beck continued. "So they just ship a box of heads, of baby heads. And on this videotape they're like, 'Look, we need a better way to do it. We have to train people. Hey, this is a baby head. Open up boxes of baby heads.'"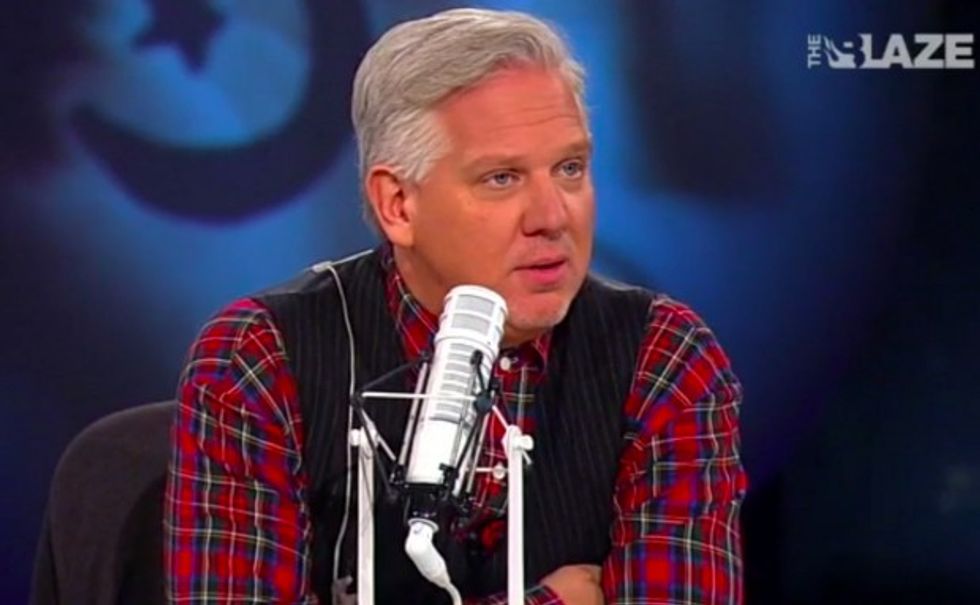 Glenn Beck speaks on his radio program August 26, 2015. (Photo: TheBlaze TV)
Beck said people don't want to watch the Planned Parenthood videos because we've all held a baby in our arms, and the horrifying nature of the videos "forces you to do something."
"This is the problem with our society: we don't want to do anything," Beck said. "Let's not think about the Christians overseas, because then you're responsible."
Beck said he is extraordinarily proud of his audience, which has raised more than $1 million dollars to help rescue victims of religious persecution in the Middle East.
"But most people are dead inside," Beck continued. "If we become the Germans of 1932, where we no longer feel inside, we no longer feel pain inside, nothing shocks us anymore, then we will go the way of the Weimar Republic."
"It was the churches that could have stopped it. But instead, when the trains would go by full of Jews, they would play the organ louder so you wouldn't hear the cries and the screams from the trains," Beck continued. "We need to get our asses out of the pews and into the streets, and standing for the things that are right and righteous."
[mlbvideo content_id=413816583]
The full episode of The Glenn Beck Program, along with many other live-streaming shows and thousands of hours of on-demand content, is available on just about any digital device. Click here to watch every Glenn Beck episode from the past 30 days for just $1!