Amid numerous reports that Vice President Joe Biden is leaning toward challenging former Secretary of State Hillary Clinton for the Democratic presidential nomination, Clinton said Wednesday that she always anticipated a competitive race.
"Vice President Biden is a friend of mine. He and I were colleagues in the Senate. I worked with him as first lady. I worked with him, obviously, in President Obama's first term, and I have a great deal of admiration and affection for him," Clinton told reporters during a campaign stop in Ankeny, Iowa. "He has to make what I think is a very difficult decision for himself and his family. He should have the space and the opportunity to decide what he wants to do. I'm going to running for president regardless."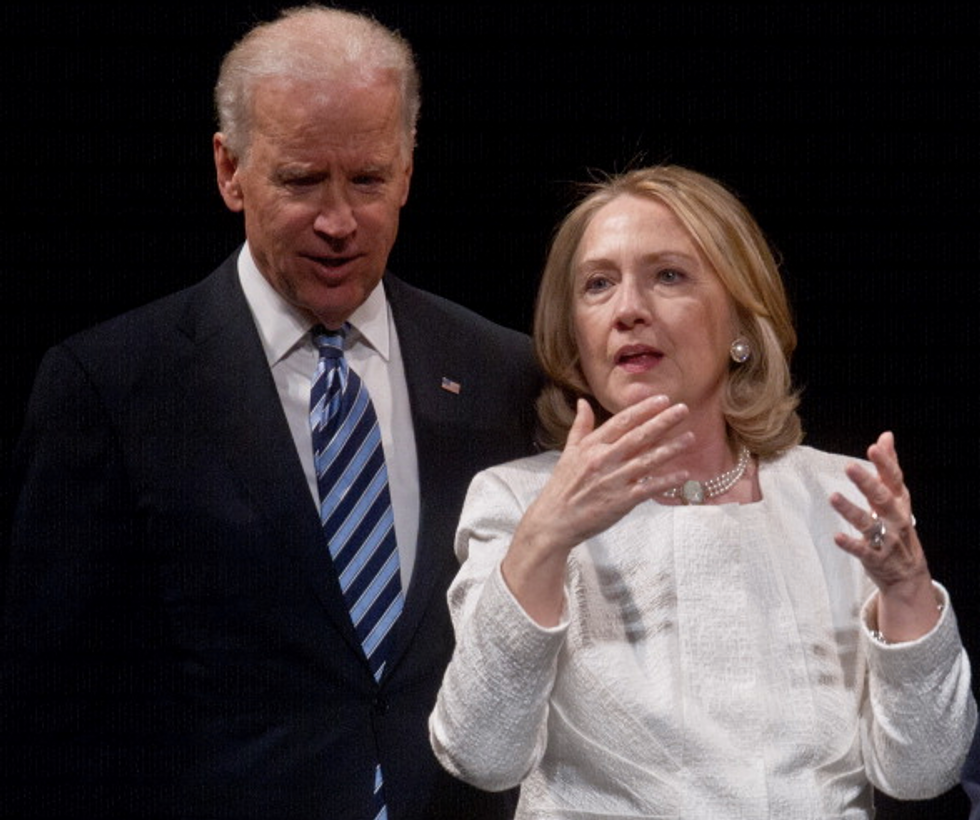 NICHOLAS KAMM/AFP/Getty Images
Clinton went on to indicate that her campaign is not just about continuing the policies of President Barack Obama, as perhaps his vice president's goal might be.
"Obviously I was proud to be a member of President Obama's cabinet, but I also have ideas where I want to go, not just build on what was done, but go beyond," Clinton said.
She went on to talk about the troubles that Biden has faced with the death of his son, Beau Biden and other family tragedies.
"I was at his son's funeral. I can't even imagine the grief and the heartbreak," Clinton said. "I mean, Joe has had more terrible events than most people can even contemplate, losing his first wife, losing his first daughter, now losing his son. He has to do what he has to do, but I'm just going to continue with my campaign."
Facing the FBI's investigation into whether her private email server contained classified information, Clinton said she has been looking forward to testifying in front of the House Select Committee on Benghazi to clear matters up.
"I've tried to be as transparent as possible," Clinton said. "That's why I've turned over my email, why I've turned over my server, why I've agreed to – in fact have been asking too and finally gotten a date – to testify before a congressional committee in October. I'm confident this process will prove I neither sent nor received any email that was marked classified."