Some local residents are outraged and upset after an atheist group successfully petitioned for the removal of a picture of Jesus Christ that had been hanging in a Kansas public school since the 1950s.
The Freedom From Religion Foundation had complained to officials who oversee the Royster Middle School in Chanute, Kansas, arguing that the Jesus portrait was inappropriate and should not be present on the walls of a public school.
The atheist group sent a letter to the district on August 20, calling the display of Warner Sallman's "Head of Christ" an "egregious violation of the First Amendment," and demanding its immediate removal.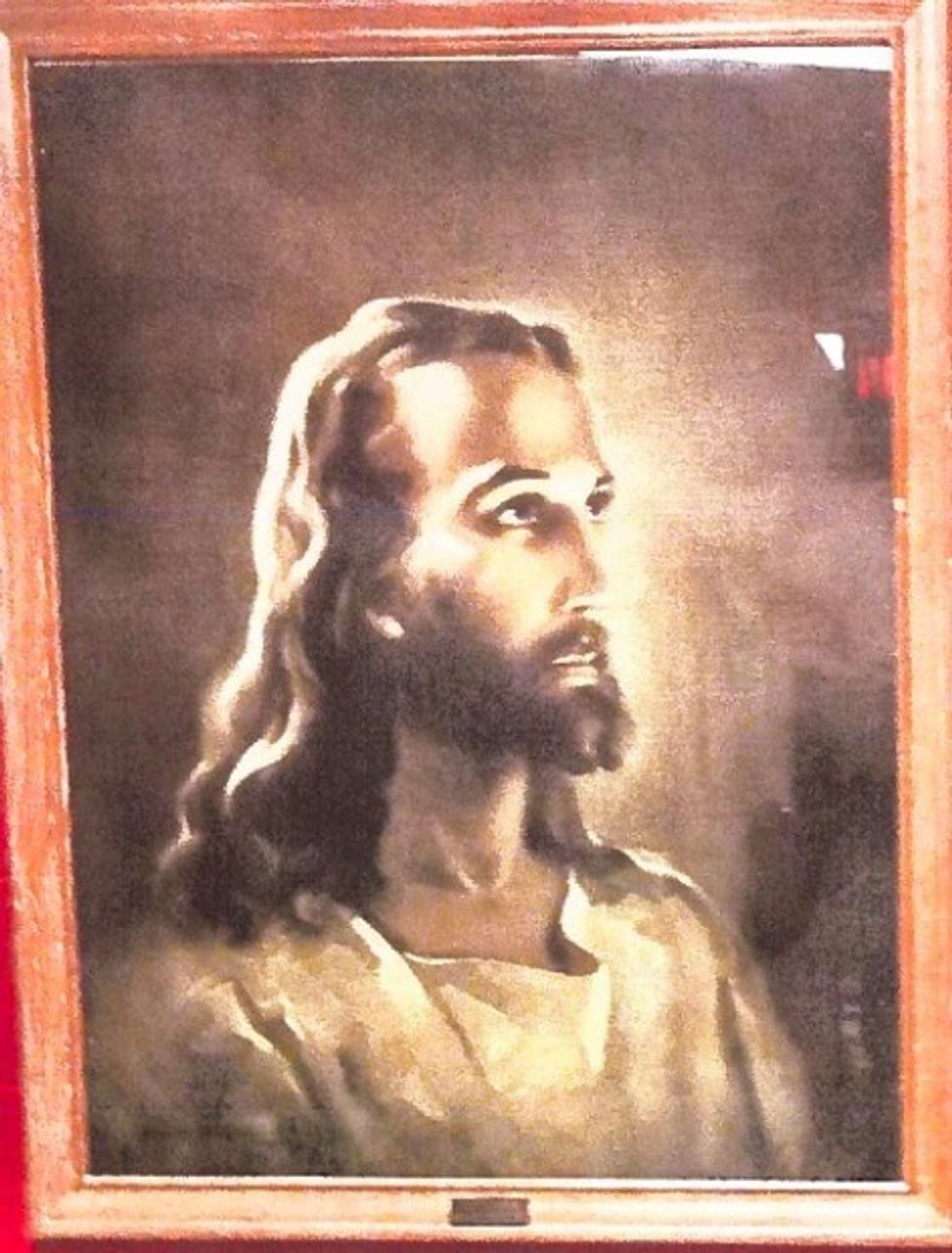 The Jesus portrait that has sparked debate (Freedom From Religion Foundation)
"The Supreme Court has stressed the importance of protecting public school students from these types of messages," Freedom From Religion Foundation attorney Andrew Seidel wrote in a letter to Chanute Public Schools superintendent Richard Proffitt. "It is illegal for Royster Middle School or any other Chanute public school to post religious images in its hallways, or anywhere else that appears to be school-sponsored."
The district promptly responded by removing the decades-old portrait — a move that has some locals up in arms.
"I'm sick of this. This country was founded on Christian beliefs. In God we trust," longtime resident Jack Lynch told Reuters. "Now people want to come in and change all that. If they don't like it let them leave."
Erika Semey, a resident who once attended the school, told the Wichita Eagle that she is completely dumbfounded.
"Oh man, it's getting bad. That's what's wrong with this world," Semey said. "Not enough people have Christ in their lives."
Despite pushback from locals, the Freedom From Religion Foundation is pleased with the outcome, with law clerk Ryan Jayne telling Reuters that the unnamed local individual who complained was afraid of what might unfold.
"They were afraid to bring it up themselves so they came to us," Jayne said. "In areas that are predominantly Christian, the backlash that non-Christians receive when they speak out against government endorsement of religion can be very severe."
The district is currently trying to find a home for the portrait.
(H/T: Christian Post)