A man claiming to be Bryce Williams sent ABC News a racially charged 23-page fax that may provide new insight into the tragic on-air shooting that left a TV reporter and photographer dead and another woman injured in Virginia on Wednesday.
The suspected shooter's legal name is Vester Lee Flanagan, but he is also known as Bryce Williams. The suspect, believed to be a disgruntled WDBJ-TV employee, died of a self-inflicted gunshot wound as he was being pursued by officers in the hours after the shooting.
"MY NAME IS BRYCE WILLIAMS," the document sent to ABC News states.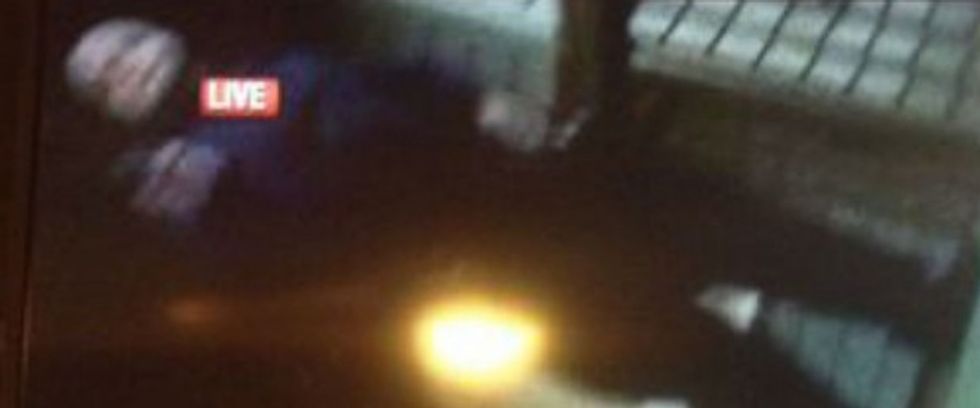 WDBJ-TV
The writer of the so-called manifesto cites the Charleston church shooting as the reason "why" he did "it."
"Why did I do it? I put down a deposit for a gun on 6/19/15. The Church shooting in Charleston happened on 6/17/15," the document reportedly says. "What sent me over the top was the church shooting. And my hollow point bullets have the victims' initials on them."
The document, apparently referred to at one point as a "Suicide Note for Friends and Family," also specifically mentions suspected Charleston church shooter Dylann Roof, according to ABC News:
"As for Dylann Roof? You (deleted)! You want a race war (deleted)? BRING IT THEN YOU WHITE …(deleted)!!!"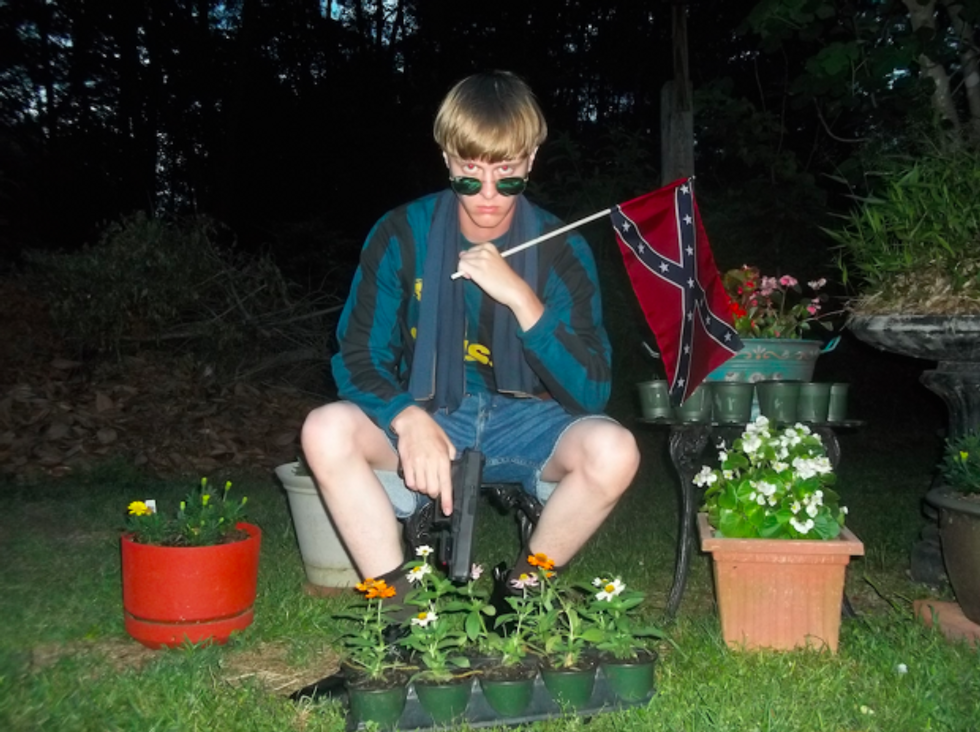 Image source: lastrhodesian.com
The author of the document also reportedly alleged he was a victim of racial discrimination and sexual harassment at his workplace, claiming he was attacked for being gay and black.
He goes on to praise Virginia Tech mass killer Seung Hui Cho and the Columbine shooters.
"The church shooting was the tipping point," the writer continues, "…but my anger has been building steadily...I've been a human powder keg for a while…just waiting to go BOOM!!!!"
More from the report on how a man claiming to be Bryce Williams called ABC News in the weeks leading up to the killings:
A man claiming to be Bryce Williams called ABC News over the last few weeks, saying he wanted to pitch a story, and wanted to fax information. He never told ABC News what the story was. This morning, a fax was in the machine (time stamped 8:26 a.m.) almost two hours after the shooting. A little after 10 a.m., he called again, and introduced himself as Bryce, but also said his legal name was Vester Lee Flanagan, and that he shot two people this morning. While on the phone, he said authorities are "after me," and "all over the place." He hung up. ABC News contacted the authorities immediately and provided them with the fax.
Read ABC News' full report here.
---