A 69-year-old veteran says he was fired for pausing his work at a baseball stadium while the national anthem was playing — but the team's owner says that's not entirely true.
Tom Aue was scanning visitors' tickets as fans filed in for the Florence Freedom baseball game on Sunday, but when it came time to salute the flag, he paused his work.
"The owner, who happened to be out there at the time, told us – me in particular – to continue to scan the tickets and I kind of just took my hat off, put it over my chest and offered him the scanner so he could continue to scan the tickets," Aue told WXIX-TV.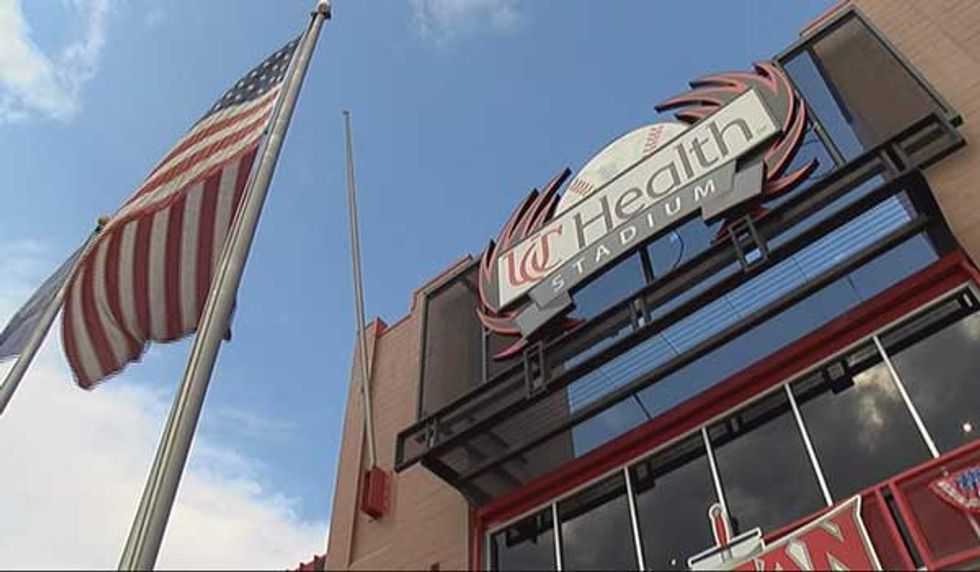 Image source: WXIX-TV
Aue says he was fired over the incident, but owner Clint Brown told the station he was just reassigned to another, less busy gate. According to Brown, it's a safety concern to not continue taking tickets during the national anthem because of the potential dangers associated with lines building up during the two-minute song.
"How can you be unhappy with somebody who takes a stand on wanting to salute the flag?" Brown said. "As a former military guy, I think that is exactly what he should be doing but the other side of the coin is the best business practice and the appropriate guideline for a business like ours to get a large crowd through a small hole pre-game."
Brown added that he's just trying to "make everybody happy." He acknowledged, however, that "sometimes that is hard" and refused to let this "smear campaign" continue.
"Frankly, this is not a case of an organization usurping an employee's right to honor America during the anthem. We were prepared to accommodate him by moving him to another gate so he could do what he pleased," Brown told the Cincinnati Enquirer.
As for Aue, he's no longer working for the team but still advocating for the policy that he claims got him fired to change.
"I would like to see somebody use some common sense and show a little bit more respect for what the flag and the national anthem stand for," Aue told WXIX-TV.
—
Follow Jon Street (@JonStreet) on Twitter