The family of Kate Steinle is set to announce a lawsuit Tuesday against San Fransisco Sheriff Ross Mirkarimi, U.S. Immigration and Customs Enforcement and the Bureau of Land Management, multiple local media outlets reported Monday night.
BREAKING: #KateSteinle family to speak tomorrow on lawsuit it plans to file against @Ross_Mirkarimi #ICE and Bureau of Land Management

— Katie Nelson (@Katie Nelson)1441069785.0
Steinle was shot and killed last month by an illegal immigrant with a criminal record who had been deported several times, police said. Federal authorities had asked Mirkarimi to hold accused killer Francisco Lopez Sanchez, but because of San Fransisco's status as a sanctuary city, he was released.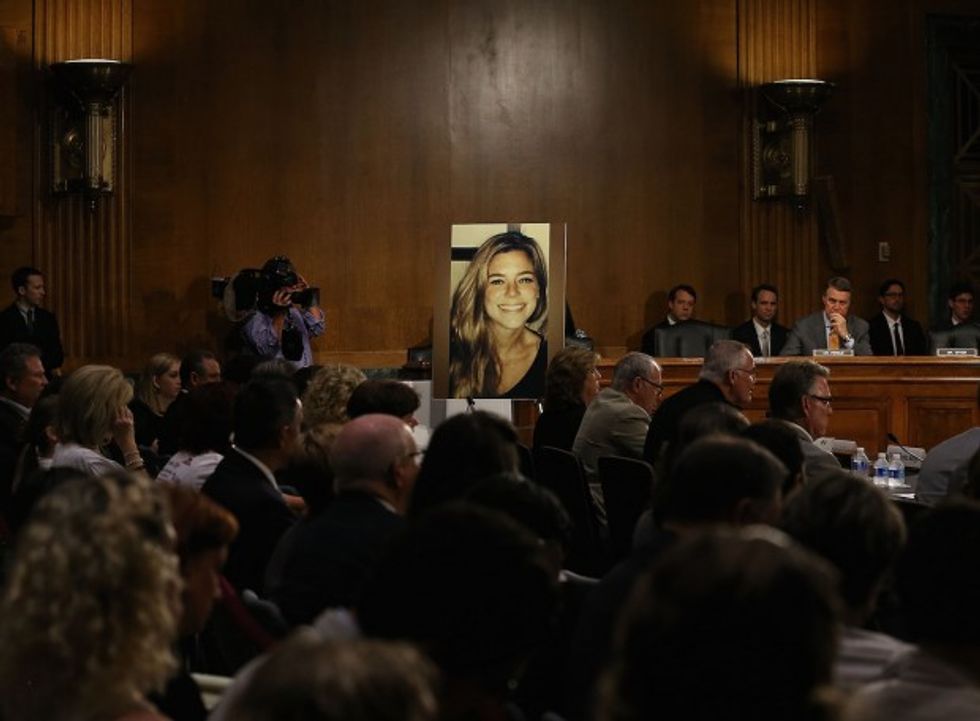 A large photo of Kathryn "Kate" Steinle who was killed by an illegal immigrant in San Francisco, is shown while her dad Jim Steinle testifies during a Senate Judiciary Committee hearing on Capitol Hill, July 21, 2015 in Washington, D.C. (Photo by Mark Wilson/Getty Images)
The sheriff has stood by his decision to release Sanchez, despite a wave of criticism from media figures and politicians around the country.
The BLM will likely be named in the lawsuit because Sanchez is accused of using a gun in the fatal shooting that belonged to an agent with the department.
—
Follow the author of this story on Twitter and Facebook: