Two working dogs on duty with Maryland law enforcement died last week due to heat exhaustion when the air conditioning in the car they were in malfunctioned.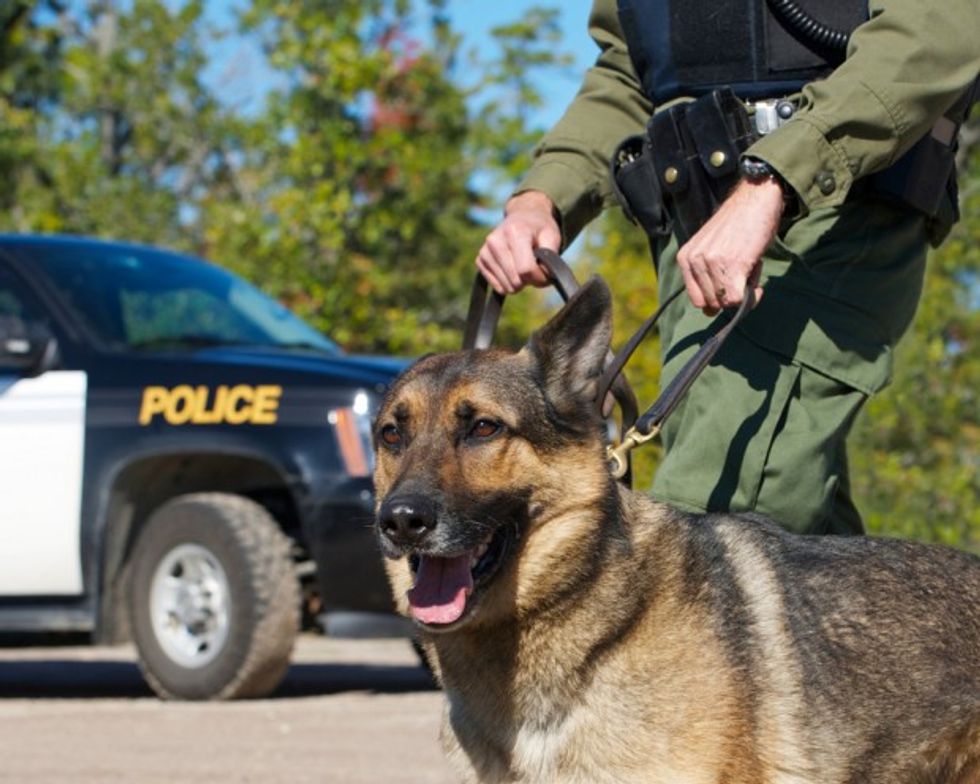 Photo credit: Shutterstock
According to the Baltimore Sun, the K-9 dogs owned by the Maryland Department of Public Safety and Correctional Services were left in the car while their handlers were working on transferring prisoners.
Gerard Shields, a spokesman for the department, said one of the dogs died on the scene while the other died the next day. The Baltimore Sun reported that it is unclear at this point how long the dogs were left in the car and the department is investigating the situation to evaluate if any policies were broken.
"The handlers are very distraught. These dogs provide an incredible service to the department in making our facilities safer. They are part of our department family," Shields told the newspaper of the bloodhound named Kojack and Dutch shepherd named Dingo.
Temperatures were in the mid to low 80s last week in the Baltimore region.
Earlier this year, two K-9s part of Florida's Hialeah Police Department were found dead in a cop's marked SUV parked in his driveway after his shift.
A couple of years ago, a veterinarian demonstrated how hot it can get in a parked car for animals, even if the windows are cracked.
Watch the experiment:
(H/T: Reddit)
—
Front page image via Shutterstock.