A Mississippi State Highway Patrol officer says he "almost teared up there" after a driver he pulled over for speeding handed him a wooden prayer bracelet.
Mike Powers said he was hurrying to get to his work appointment when "the largest officer I've ever seen" pulled him over for going 25 mph over the speed limit, WLOX-TV reported.
That officer, trooper Jason Ales, was writing Powers a $200 ticket when Powers said he just had to speak up.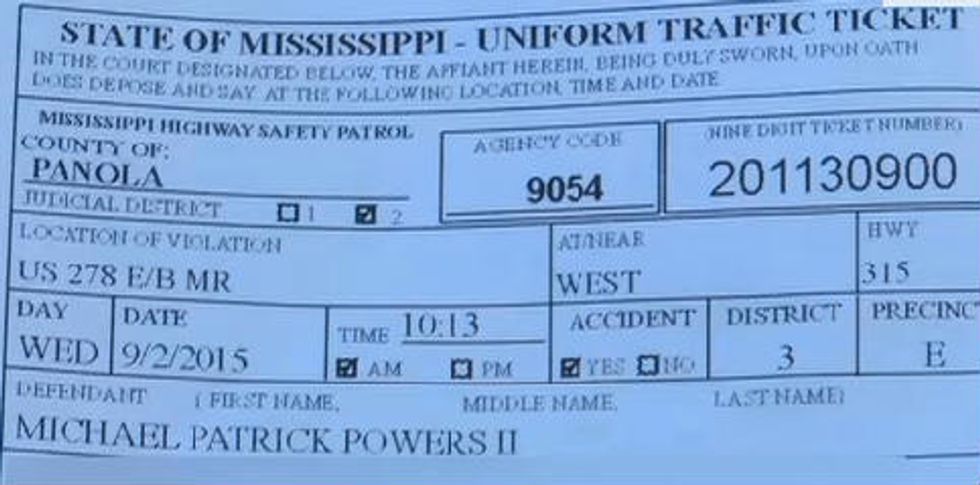 Image source: WLOX-TV
"I just said 'How are you doing in light of all the senseless killing around the country?'" Powers asked the officer. "'Are you okay? Are the officers in Mississippi okay?'"
His question caught Ales off guard.
But that wasn't all that caught the officer by surprise.
Powers then handed Ales a wooden prayer bracelet showing the faces of Jesus and of saints.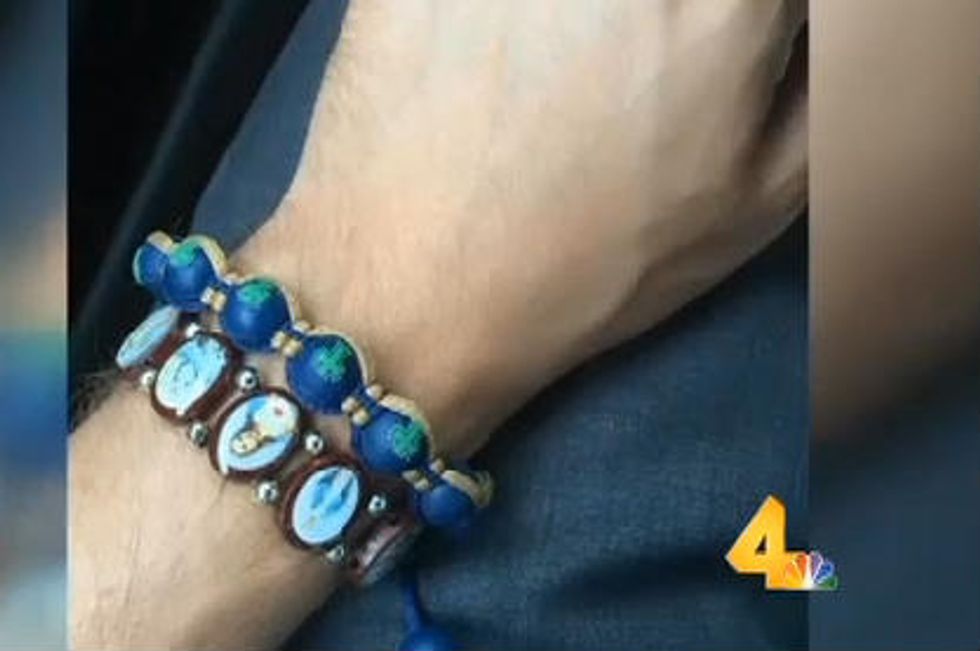 Image source: WLOX-TV
"I was so touched by it, I almost teared up there," Ales said.
Ales went to hang up the wooden momento in his patrol car, and voided the driver's ticket.
"It's ahead of me and watching over me and my patrol car at all times," Ales said of the gift.
But for Powers, it was just one more thing he could do to remind the trooper that his service doesn't go unrecognized.
"This man doesn't know if he's going to make it home at night. He doesn't know the type of evil he's going to be confronted with," Powers said.
As for the $200 his act of kindness saved him, Powers said he will donate that amount to a children's home in northern Mississippi. What's more, the officer and Powers are reportedly looking at starting a charity of their own.
WLOX.com - The News for South Mississippi
(H/T: WLOX-TV)
–
Follow Jon Street (@JonStreet) on Twitter